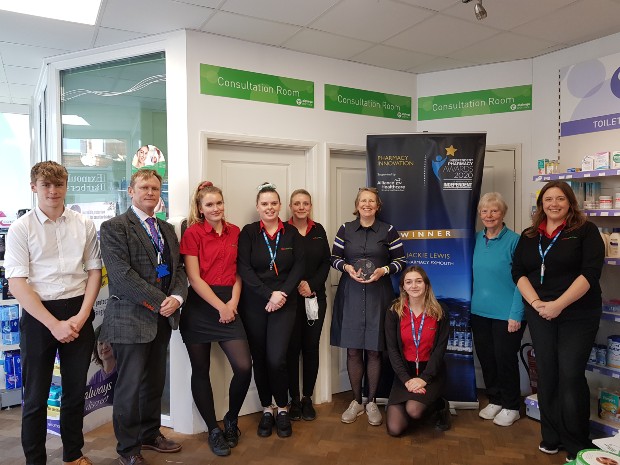 The 2020 Independent Pharmacy Awards highlighted just how important independent pharmacies are to an NHS that battled to stave off Covid-19 during the height of the pandemic…

The Independent Pharmacy Awards went virtual two years ago to recognise the way in which independent pharmacies dealt with an all too real health crisis. You can watch the Awards here.
Covid-19 left a trail of misery in its wake but community pharmacy teams across the UK put their lives on the line to meet their patients' needs. There were some inspiring entries and separating them was an unenviable task for the Awards judges.
Take Best Supporting LPC (or equivalent body) which was a new category for the Awards in 2020. Three excellent LPCs - Community Pharmacy West Yorkshire, Avon LPC and Suffolk LPC - made the final shortlist and all provided great support to their contractors during the pandemic. It was almost impossible to choose between them.
Avon LPC, led by chief officer Richard Brown, was given the nod. The judges were impressed by the forward-thinking LPC's successful piloting of a number of national and local services.
Lindsey Fairbrother, who runs Goodlife Pharmacy in Derbyshire, was crowned Independent Pharmacist of the Year. She qualified as an independent prescriber and that allowed her to provide her patients with some important services. At the time, she was just starting to deliver Covid vaccines and she described setting up her vaccination clinic as a "24/7" operation and "the hardest thing I've ever done in my life."
Shasha Eva Peng, a trainee pharmacy technician at Kellaway Pharmacy in Bristol, was named Key Staff Member for her dedication to her patients and determination to improve herself. She only came to the UK from China five years ago but had become an integral part of her team.
The Innovation Award went to Jackie Lewis at Lewis Pharmacy in Exmouth. The pandemic had a terrible impact on cancer care, with operations halted because beds had been taken by Covid patients and people with cancer symptoms opting not to seek help in case they contracted the virus.&nbsp
Jackie designed a service for pharmacy staff to encourage referrals of patients with red flag cancer symptoms known as 'Not Normal for You?' and that was delivered in 10 pharmacies in East Devon. She also developed a series of e-learning modules for pharmacy teams which were published on the British Oncology Pharmacy Association website.
Sabina Yasmin and her colleagues at Harlow Pharmacy were named Pharmacy Team of the Year. They always provided top quality care for their patients but the pandemic brought the best out in them as they continued to support vulnerable people in their community.
Delivering Covid vaccines was a challenge for Sabina and her team but they were determined to succeed, forging strong relationships within their community and even enlisting the hairdressers next door and a local sweet shop to help her deliver vaccines.
To read more about the 2020 Independent Pharmacy Awards winners, click on their names…
Lindsey Fairbrother - Good Life Pharmacy, Hatton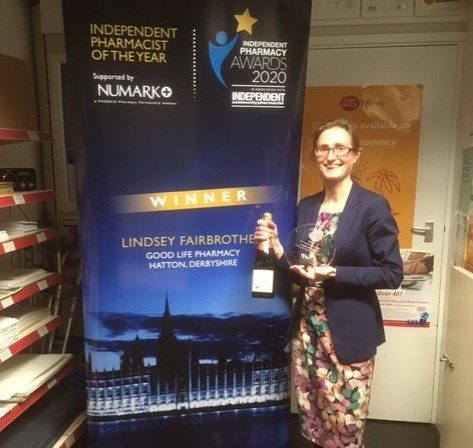 Jackie Lewis - Lewis Pharmacy, Exmouth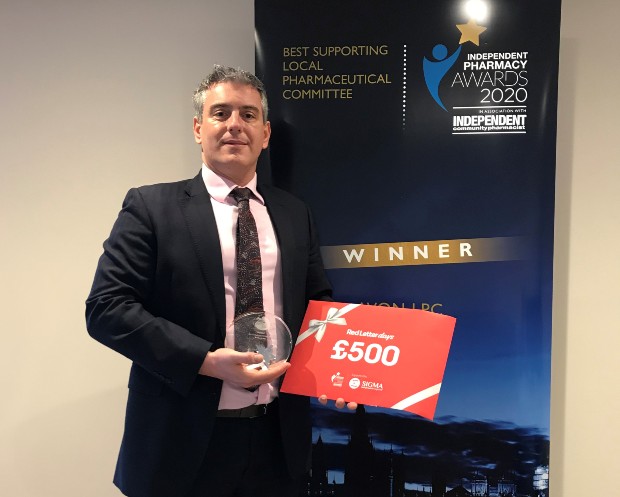 Shasha Eva Peng - Kellaway Pharmacy, Bristol