From humble beginnings in a private room at The Waldorf more than 10 years ago, the Independent Pharmacy Awards is recognised as the most prestigious awards event in UK community pharmacy
The event has been held in the most exclusive venue of all - the Member's Dining Room in the House of Commons - in recent years and attracts the biggest names in community pharmacy, leading figures from the wider healthcare sphere, executives from the pharmaceutical industry and independent community pharmacists and their teams who have provided inspirational support to their local communities.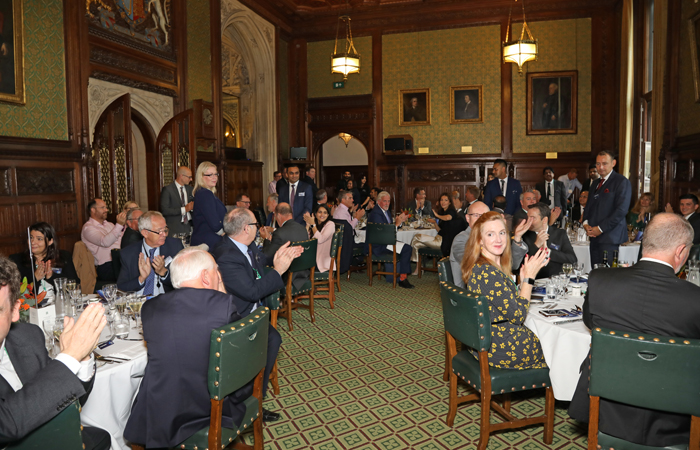 Six months of entries, submitted by single-site pharmacies all the way through to the largest independent multiples and LPCs, are judged by our team of invited experts, handpicked by Independent Community Pharmacist's editorial team.
The finalists come together each year in the House of Commons and are joined by the most senior and influential individuals in our sector: from the associations, the government, manufacturers and wholesalers - the guest list reads like the Who's Who of community pharmacy.
The event is also a fantastic opportunity to network with the movers and shakers in community pharmacy and enjoys proactive support from all the key pharmacy organisations, local pharmaceutical committees, government bodies and trade associations.
The Awards event is exclusively invitation-only; free of charge to those selected to attend.
In recognition of how this programme has evolved, the four home countries rotate annually to present their state of the nation address at the Awards Ceremony. The speakers are either the Chief Pharmaceutical Officers or the heads of the negotiating bodies from the respective UK regions.
This year, it is the turn of Wales and Andrew Evans, the Chief Pharmaceutical Officer for Wales. It is an event not to be missed.