Independents sweep popularity contest
People
Independents sweep popularity contest
All six regional winners in the Royal Pharmaceutical Society's I Love My Pharmacist competition are independent community pharmacists.
Over 15,000 members of the public voted for pharmacists from all sectors in this year's competition and the six regional winners have been chosen from 23 regional finalists. The judging panel will soon select a national winner.
The six regional winners are:
Northern England:Â Kantilal Agravat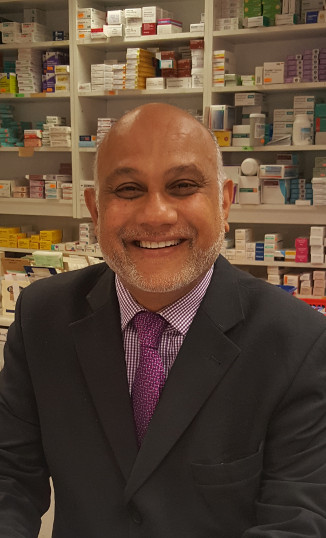 Kantilal Agravat is a community pharmacist in Openshaw, Manchester and has been working at Pharmaco Chemists for 34 years.
After qualifying as a pharmacist, and practising as a locum pharmacist for a year, an opportunity arose to own his own pharmacy. Kantilal managed to turn four terrace houses into one pharmacy, now known as Pharmaco Chemists.
For the past six years, Pharmaco Chemists has been one of the only training sites for medical students from the University of Manchester.
Medical students visit the pharmacy regularly for day placements and Kantilal enjoys sharing his knowledge and skills with these students who get to experience and appreciate the role of pharmacists in the community. 
Kantilal said: "I am completely overwhelmed with the amount of support I have received from my pharmacy team, other healthcare professions and the people in the community. To be one of the regional finalists and now a regional winner for northern England is a massive achievement and for that I am really pleased. My patients are my priority, and I would always urge them to come and see us, as we are always on hand to help no matter what their situation is."
 
Midlands and East:Â Olutayo Arikawe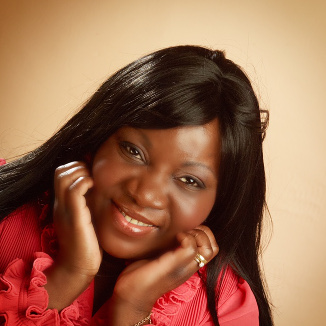 Olutayo Arikawe has been pharmacist manager at The Priory Community Pharmacy in Dudley for four years. She was the 2014 winner of ICP's Pharmacy Team Learning and Development award. 
Olutayo is involved in a range of interventions to help patients improve their health, from organising annual health funfairs for the community to organising carol services, promoting alcohol awareness and supporting alcohol dependent patients. Dudley Public Health has recognised the work Olutayo and her team carry out around alcohol interventions. Her team also reach out to colleges to provide sexual health awareness and screening for students.
Olutayo is also a visiting lecturer at the University of Wolverhampton, giving career advice and offers work placements for their students.
She said: "I am delighted to be the winner for Midlands and East especially for my community. My patients are my number one priority and I'm really touched and honoured that so many of them have come forward to vote for me – I cannot wait to tell them that I am a regional winner!"
London and Kent: Zafar Khan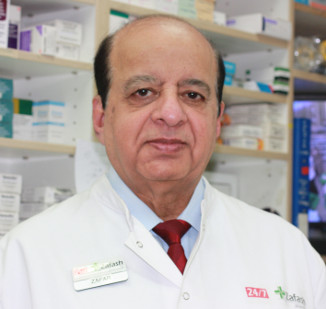 Zafar Khan is a community pharmacist in Earl's Court, and has managed the country's only 24-hour pharmacy for 19 years.
In addition to performing his duties at Zafash Pharmacy, Zafar is currently leading leading five national and international charities working in the field of human sufferings and healthcare. Zafar's research has resulted in four inventions relating to Penicillin. He has developed new processes to make the bitter taste of Penicillin more palatable, during which he has been able to create a liquid form of penicillin especially for children. In 2006, he was also honoured by Her Majesty the Queen, as a Member of the British Empire (MBE), for services to the community relating to his pharmacy and charity work.
Zafar said: "I am delighted to be the winner for London and Kent and I am most grateful to each person who voted for me. This certainly makes me humble and makes my passion grow to do more. My patients are my priority and I get tremendous satisfaction when people come back and say they are glad we are there for them."
Southern England and the Channel Islands:Â Francisco Alvarez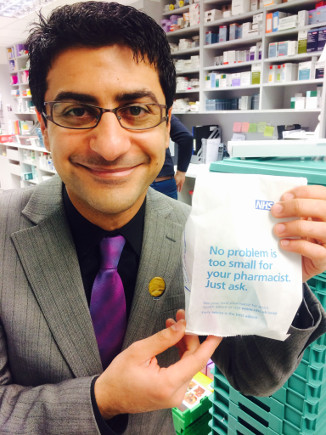 Francisco Alvarez has been pharmacy manager at Regent Pharmacy on the Isle of Wight since 2009.
Francisco has been a real champion of the Pharmacy First service, which was introduced to the Isle of Wight in 2014. As well as providing the service in his pharmacy, Francisco has gone above and beyond to promote Pharmacy First throughout the Isle of Wight.
When it was first introduced Francisco worked with the clinical leads at GP practices to see how they could better communicate the scheme to patients. One innovative idea of Francisco's was advising GP practices to introduce a short written leaflet to help them promote the service to their patients which a number of the GP surgeries have done. They also display posters and hand out cards about the scheme.
Francisco said: "I was both thrilled and honoured to have been shortlisted as a regional finalist for this award. To then be voted by the public as the regional winner is a true celebration and recognition of the hard work put in by my whole team at Regent Pharmacy. It also recognises what has been achieved through pharmacy on the Isle of Wight, such as the Pharmacy First service.
"My patients are my priority and I am grateful to everyone who took the time to vote for me".
Scotland: Naseem Sadiq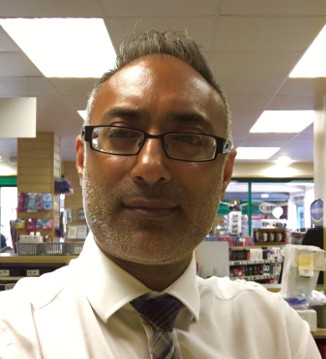 Naseem Sadiq has worked at Dears Pharmacy in Glenrothes for 10 years.
Naseem worked with his local GP Practice to develop a GP / pharmacist referral form, which enhanced communication between pharmacists and GPs as all relevant information and advice is clearly set out. This proved very successful and now also includes a section for the GP to add any replies so that good communication is maintained throughout. The referral form has proven particularly helpful in delivering the NHS minor ailment service.
Dr N Garvey, from Pitteuchar Health Centre, said: "I have worked with Naseem for 10 years and have always found him to be very helpful and an extremely competent pharmacist. His pharmacy offers an excellent service and will go 'the extra mile' for our patients. He will arrange for prescription pick-ups and drop-offs to our house-bound patients or patients in difficulty without question. He offers prompt responses to medication queries for the GPs and always makes himself available if any urgent action is needed. I believe we are very lucky to have Naseem as our local pharmacist."
Wales: Kate Thomas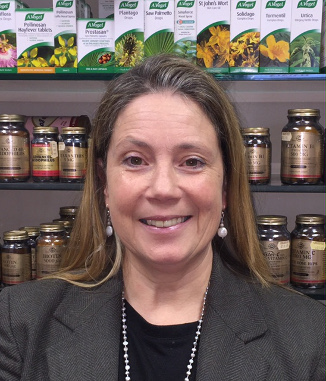 Kate Thomas has worked in Sylvia Williams Chemist, Cowbridge, for over 20 years.
Kate said: "I would like to thank everyone for their votes. I will be really proud to represent Wales in this national event. I am really passionate about community pharmacy and the role we play in the primary care team, working alongside our fellow healthcare professionals to assist the public in staying healthy.
"Community pharmacy has changed significantly in the last 10 years. The newer services we offer, like the Discharge Medicines Review (DMR) service, have had really positive feedback and I would encourage all patients to take advantage of them. I am excited about the future for pharmacy, with schemes like the Choose Pharmacy minor ailments scheme being rolled out across Wales, enabling community pharmacy to assist GPs with their work overload, and freeing up their time to spend with patients with more complex needs.
"I would love nothing more than to see Wales leading the way for pharmacy services in the UK, where we work alongside the other members of the primary care team to give the best possible outcome to our patients."
Sponsored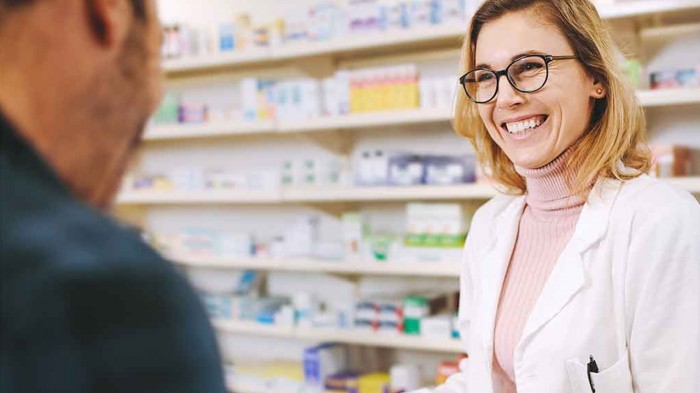 Sponsored education
Update your knowledge on a POM to GSL hayfever switch with this short video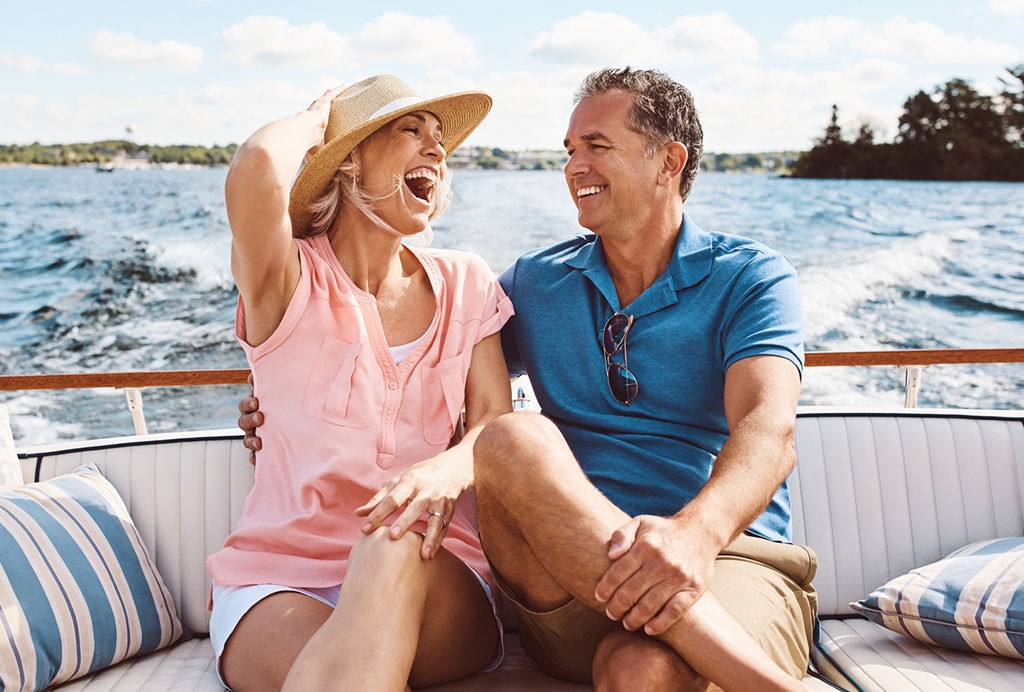 Sponsored education
Learn how to help customers ease the discomfort of haemorrhoids with suitable recommendations and self-care advice
Record my learning outcomes