Head lice: going head to head
Category Reviews
Head lice: going head to head
Head lice are the number one concern for parents sending children back to school
Combs, chemicals, or conditioners? As parents get ready for the back- to-school frenzy, it's pharmacists' responsibility to arm themselves with the right products and knowledge to help combat head lice, reports Dawn Gay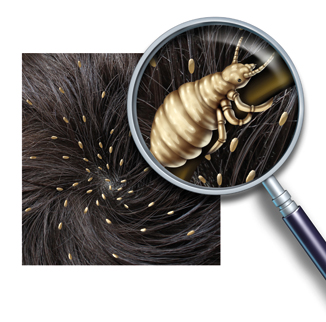 The 2012 update to the Stafford guidelines on head lice control debunked some key myths when it comes to treatment of pediculosis capitis.
It confirms that infestations are most common in school- age children (but they should be viewed as an issue for the wider community by pharmacists), although there is not yet a link between occurrence and school attendance. Infestations are also more prevalent in girls than boys, with a peak age between seven and eight years of age.
Studies in Belgium confirm that lice are more common in families with more children, in children with longer hair and in families of a lower economic status. There is also no evidence to support the claim that head lice prefer breeding in clean hair.
The updated guidelines go on to say that identification, treatment and prevention of head lice is the role of the parent, but healthcare professionals like pharmacists have a key supporting role in diagnosing infections.
According to a recent OnePoll survey conducted on behalf of Hedrin, a third of parents feel stressed and a fifth feel ashamed when they discover head lice in their child's hair. Pharmacists can also spread the message that head lice are only transmitted by "direct, prolonged, head to-head contact".
The Stafford guidelines sum up the role of the community pharmacist: "Local pharmacists should inform themselves of local policies and protocols and should adhere to them. Every opportunity should be taken to give accurate information to the public.
Customers should be dissuaded from the inappropriate, repeated or unnecessary use of chemical preparations. Pharmacists (or another member of their staff) should, therefore, be knowledgeable and competent in the control of head lice, be able to teach parents the technique of detection combing and be prepared to advise on appropriate treatment." Treatment should never be advised unless there is convincing evidence that living lice are present, say the guidelines.
Hedrin feels the itch
In its 10 years on the market, the UK's top-selling head lice brand Hedrin has sold around 40 million packs in 30 countries.
The brand launched its new Stubborn Egg Loosening Lotion in June, a gel-based lotion, which comes with a fine-toothed comb and helps loosen eggs that have been glued to hair shafts. Manufacturer Thornton & Ross claims that the new product is 10 times more effective than combing alone.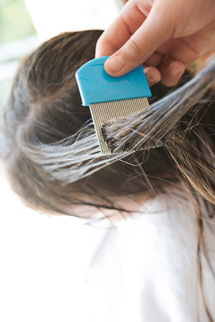 Marketing manager for Hedrin Caroline Wheeler explains that the product also fills a gap in the market for the removal of dead lice eggs, or nits, from children's' hair: "Although these shells are empty and their presence does not necessarily indicate that there is still an infestation, the appearance can cause embarrassment and anxiety for parents and children," she says.
"As the hair grows out, the eggs become more visible as they move away from the scalp where they were laid. The eggs do not fall out naturally and can be really hard to get rid of. Currently the only solution is to use a comb or finger nails, but both options can be laborious, painful, and difficult to do without pulling out the hair or causing it to break."
Thornton & Ross has invested significantly in research, development
and clinical trials, which is why Hedrin formulations are number one in Europe, says Ms Wheeler. "Through targeted shopper research, we found that 94 per cent of parents with five to 11 year- olds said a lotion which would make nit removal easier would be appealing. The new addition to the Hedrin range allows the pharmacy team to recommend a post- treatment option to parents." 
The range has received a recent facelift with new colour-coded products to signpost parents, simplified instructions and Mumsnet and allergy-certified badging. "We believe that the eye-catching, more user-friendly new packaging will improve product compliance and help take the drama out of dealing with head lice for parents," says Ms Wheeler.
"It incorporates simplified instructions for use, consistent branding across the range and a new colour-coding system to help parents select the product that's right for them, whether for detection, treatment, protection or post treatment. Hedrin Once has been awarded the Mumsnet 'Stamp of Approval' as well as independent allergy certification which also helps to bring trust and reassurance to parents."
Combing and conditioning
Dimeticone products like Hedrin provide an 80-90 per cent success rate, but there are a number of natural solutions and bug-busting kits now available, with more coming to market every year. Regular wet combing with a fine-toothed comb and a conditioner is a common approach, with a success rate of 57 per cent if done regularly and properly.
Puressentiel recently launched a pair of natural anti-lice products – a lotion with a comb and lice repellent spray. The products can be used by children aged three and over and are free from insecticides, preservatives and dyes. "Puressentiel products are 100 per cent natural, supported through clinical trials, therefore ensuring that the pharmacist can recommend a natural product with confidence, knowing that they have been produced to a pharmaceutical standard," says UK commercial director Neil Murphy. Puressentiel products are only available through pharmacies.
My Itchy Kid launched its head lice and scalp itch range, consisting of a preventative shampoo, conditioner, itch spray and cream, around nine months ago. All the products contain the organic parasite repellent, neem oil.
The ounder and director of My Itchy Kid, Kate Bendix, says: "Many pharmacists will be familiar with customers seeking a natural and effective treatment for eradicating head lice, but most proprietary brands work by using chemicals and insecticides. Neem is a proven parasite repellent, which also boasts  antifungal, antibacterial and antibiotic properties. Completely safe for children's use, all of the My Itchy Kid products are also free from artificial colours, preservatives and surfactants, as well as undesirable sulphates and parabens."
Kit & Coco launched its range in the UK in March, after success in the rest of Europe. The head lice and nit prevention range is a 45-minute long, plant-based treatment, containing botanic and coconut oils and is free from silicone, parabens, alcohol and insecticides. The full range includes a
kit complete with treatment shampoos, a comb, applicator brush and a shower cap, a refill pack, a 24-hour protective spray and mousse. The product works by asphyxiating the head lice.
Point of sale displays, shelf wobblers, window stickers and leaflets are available to pharmacists interested in stocking the range.
Preventative shampoos
LanesHealth is promoting its Teangi Tea Tree medicated shampoo and leave-in conditioner in the head lice segment this autumn, claiming that tea tree is a secret weapon for parents walking through the school gates. Its One Poll survey of 2,000 UK women aged 18-45 revealed that head lice are the number one concern for parents sending children back to school.
Teangi brand manager Nikki Banwell explains: "The prospect of head lice throughout the school year is a concern for parents, especially where there are siblings at home who are likely to also be affected. Regular combing is essential and the anti- tangle ingredient in Teangi Tea Tree Shampoo and Conditioner takes the pain out of the process. The leave-in properties of Teangi Tea Tree Conditioner means the tea tree oil can go on working even after application."
Vosene is also promoting its kids shampoo range this back-to-school season with a new look and feel to its products, which were rebranded last summer. Its Squeaky Clean 3 in 1 Shampoo offers 'advanced protection' against head lice with tea tree and lemon eucalyptus as active ingredients, while the Conditioning Defence Spray's 'clinically proven formula' contains citronella oil. 
Sponsored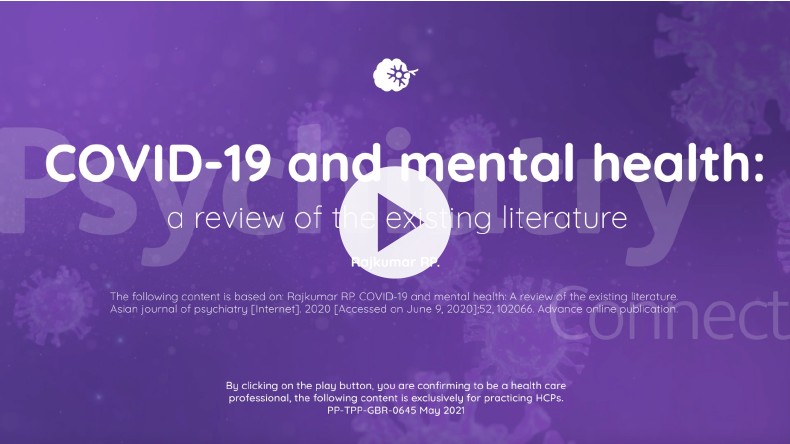 Sponsored education
Viatris has created this short video based on a publication reviewing global research into the potential impact of the Covid-19 pandemic on mental health. It identifies six areas where psychiatrists can play a role in supporting people's mental health through these difficult times.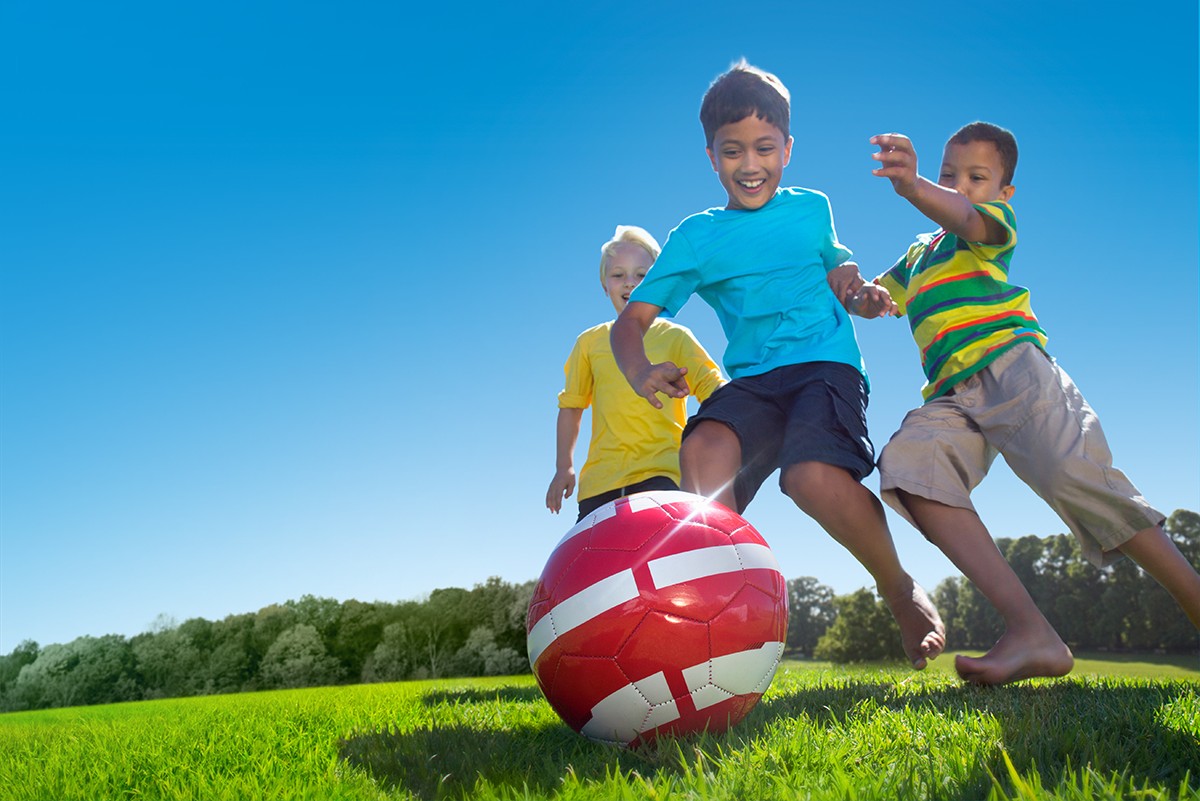 Sponsored education
Work through this new-style module to increase your confidence in reassuring parents of children with allergies, and know what advice and products to recommend
Record my learning outcomes