Business Modules
Delivering the goods
Mobile app-based services are allowing customers to order couriers to pick up products for them and deliver them within the hour, and they could transform your delivery service, says Matthew Chapman.
One of the fiercest battlegrounds in retail at the moment is the delivery sector and, despite it being an industry notoriously tough on margins, there are huge amounts of cash being pumped into it. Amazon and its seemingly never-ending ability to invest in innovation has shaped the retail industry and irrevocably changed consumer expectations. Customers now want their products immediately and in the most convenient manner.
Until recently it was only large retailers that were expected to provide quick and convenient delivery. This is now changing with the arrival of on-demand delivery services including UK-based companies such as Quiqup and Jinn, and international firms such as Glovo, Rappi and Postmates. These mobile app-based services allow customers to order couriers to pick up products for them and deliver them within the hour. The ferocity of competition is so cutthroat that Jinn has already been forced to shut up shop.
However, Quiqup is still going strong and works with London-based Zen Pharmacy, Hayatt Pharmacy, and Dajani Pharmacy.
Algorithm action
Quipup currently only operates in London, Manchester and Dubai, and does not yet cover all boroughs in London. The relatively limited roll-out in highly populated areas is to ensure it can deliver products at an affordable price. The Quiqup algorithm assigns self-employed couriers based on their proximity to the retail outlet, and the cost of delivery is determined by the kilometres the courier has to travel.
For instance, Zen Pharmacy and Hayatt Pharmacy are based in Knightsbridge and customers are charged £3.50 for a delivery to an address within a kilometre, but charged £6 for deliveries to a location three kilometres away.
A business can also choose to apply a service charge; neither Zen or Hayatt do so but Dajani places a 9% service charge on orders. Maia Bulbul, head of international business development at Quiqup, says take up has been "very strong", especially in the Kensington, Chelsea and Knightsbridge areas.
This suggests delivery for pharmacy products might be more the preserve of the wealthier customer, which is hardly surprising considering the cost of delivery compared to the price of the product.
Convenience factor
But as Amazon has proved, customers are more than willing to pay a premium for convenience. And where delivery really comes into its own for the pharmacy sector is the nature of the customer, who could be feeling too unwell to leave the house.
"The most appealing part of our service is that we're able to deliver medicines and prescriptions to those who aren't physically able to walk over to the pharmacy themselves," says Bulbul. "Pharmacies are also able to offer a repeat prescription delivery service to their regular customers, building loyalty and enhancing lifetime value."
Bulbul also suggests the delivery service has
helped the pharmacies build loyalty through building a sense of "community".
While the delivery prices may seem relatively steep now they are likely to come down in the future as the algorithms improve and allow for the better co-ordinating of multiple deliveries.
Competition is also likely to keep prices ultra-competitive. While Jinn has closed down, there is a business-to-business on-demand delivery service called Brisqq that could provide an alternative option.
Meanwhile, the rate of expansion of rival companies abroad suggests they might soon be weighing up an entry to the UK market.
What will really send prices tumbling is the rise of autonomous (self-driving) vehicles. A company called Starship Technologies, which manufactures small delivery robots, has already carried out deliveries in London for Tesco and Just Eat.
Starship Technologies expects to be able to offer delivery for between £1 and £3 in the future.
On-demand delivery services are limited to large urban conurbations to make the economics of the business work. As a result, it is likely to be a long time before pharmacies in rural locations see any of this innovation.
Delivery by drone could provide the solution for such pharmacies. Quiqup is preparing to launch drone delivery in Dubai, but drone delivery in London is unlikely to happen soon, if at all, due to more stringent aviation regulations.
However, aviation regulations may allow drone delivery outside of big cities and the outgoing Royal Mail boss Moya Greene recently suggested this could be a possibility.
The idea of drone and robot deliveries might sound like science fiction, but appear to be not as far off as you might think.
Sponsored
Sponsored education
Safely recommend the most effective laxative for every customer with constipation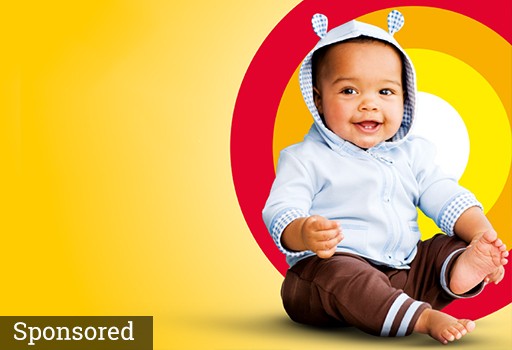 Sponsored education
Get to grips with the current guidance on managing fever in children and how antipyretics can help, and discover products you can recommend.
Record my learning outcomes