Songs that mention medicines and drugs
Views
Songs that mention medicines and drugs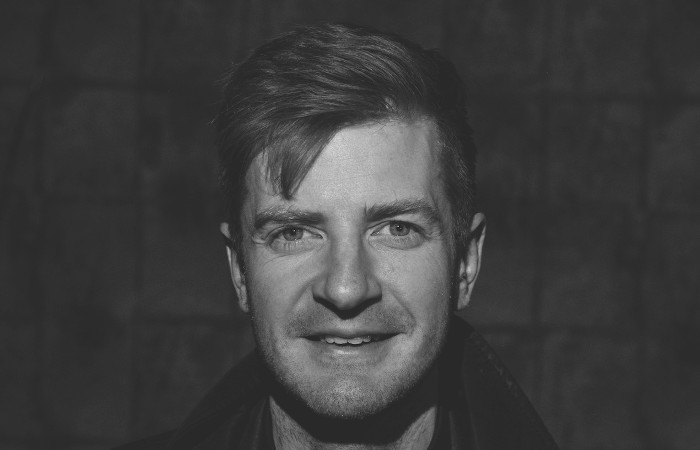 Pharmacist Peter Kelly wants to have a bit of fun and channel his inner music journalist…
There have been loads of songs over the years about heroin. 'Heroin' by The Velvet Underground is unsurprisingly about heroin. 'Under the Bridge' by the Red Hot Chilli Peppers is believed to be about the singer's heroin addiction.
'Comfortably Numb' by Pink Floyd can be interpreted as being about Heroin. 'Beetlebum' by Blur and 'Golden Brown' by The Stranglers are two songs supposedly about two different girls addicted to heroin.
In 1992 the song 'Ebeneezer Goode' by The Shaman went to No. 1 in the charts in the UK. It became a very controversial song as it was seen as a song essentially promoting the use of ecstasy tablets.
Cannabis is probably the drug most sung about. 'Pass the Dutchie' by Musical Youth was a big hit in the UK while in America rappers such as Dr Dre and Snoop Dogg referenced cannabis a lot in their music in the 90s and 2000s.
The big musical stars of today are more likely to sing about pharmaceutical medicines than illegal drugs. Oxycodone, Codeine and Xanax are referred to in songs by Future, Drake, Lil Wayne, Billie Eilish, A$AP Rocky and Kendrick Lamar. What this tells us about changes in youth culture I am not sure.
In 2012 the world of music was treated to the arrival of "An Awesome Wave" the debut album from the band Alt-J. The album won the Mercury prize that year and still sounds amazing today. Alt Js songs were as catchy as their lyrics were ridiculous.
The big hit of the album was a song called 'Breezeblocks' which contains not one, not two, but three references to medical products that I am sure every pharmacist is more than aware of.
The first reference is the line "Cetirizine your fever's gripped me again never kisses, all you ever send are fullstops (la la la la)" glorious nonsense. Next up we have "She's morphine queen of my vaccine my love, my love, love, love (la la la la)."
I don't know if your lover has ever compared you to a vaccine but it seems very romantic to me. And finally we have "Germolene, disinfect the scene, my love, my love, love, love." My pharmacist's brain likes this reference the best as Germolene is used to disinfect, where I have no association of morphine to vaccines or cetirizine to fever.
For me 'Lithium' by Nirvana is the ultimate medicine in a song reference. The word lithium is not uttered once in the song but don't let the put you off. 'Lithium' is a quintessential Nirvana song, it fluctuates from soft mellow verses to loud, shouty choruses.
The template of Nirvanas most iconic songs such as 'Smells Like Teen Spirit' and 'Pennyroyal Tea.' 'Lithium' also has a high count of "yeahs," a stable of all good Nirvana songs. Kurt Cobain sings/shouts "yeah" 39 times in 'Lithium.'
When Michael Stripe of R.E.M. was writing the song 'Man on the Moon,' he said his goal was to write a song that had more "yeahs" in it than a Nirvana song. He smashed that – it has 56 "yeahs" in the lyrics.
Lithium is a drug used to treat bipolar disorder and depression. Lithium can be of use in preventing suicide in patients with these conditions. Lithium citrate was a common ingredient in the soft drink 7Up.
7Up was once marketed as a lithium-containing beverage with mood enhancing properties. This, maybe, why Irish mothers give their sick children flat 7Up. In the early 1950s lithium was taken out of 7Up.
Kurt Cobain famously died from suicide in 1994. I was 12. I still remember hearing the news. He was without doubt the biggest star in my peer group growing up. Everyone was obsessed with the album 'Nevermind'. This was our Elvis dying. It was very hard to believe.
Cobain may have taken the drug lithium for his depression, he may also have had bipolar disorder. The lyrics of the song give a sense of bipolar disorder. He sings about being "so happy," "so ugly," "so lonely," "so excited", "so horny."
The emotions fluctuate, from lonely to excited, happy to feeling ugly. He talks about loving someone one minute and killing them the next. And repeats over and over again, that he will not crack.
This expression of jumping from strong but opposite emotions has had an enduring appeal and resonance for teenagers globally for three decades now. It may have a part to play in creating a world where young people feel much more comfortable discussing their mental health struggles.
It's certainly a long way from the days of 'young people should be seen and not heard.'
Peter Kelly is a pharmacist based in London and stand-up comedian.