Views
Run to a new you!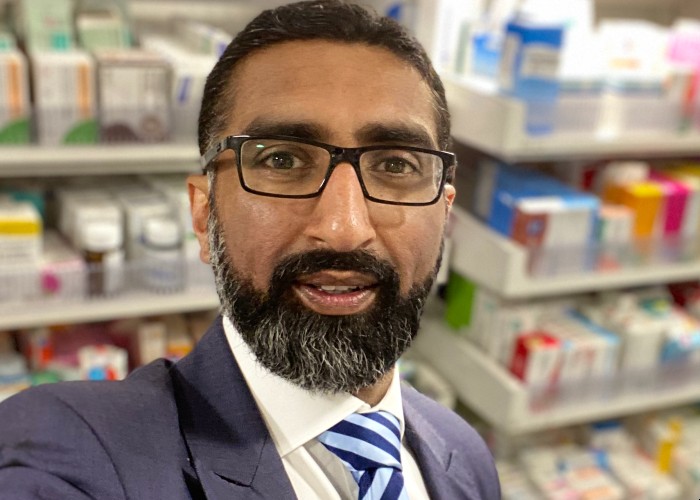 Running opened new doors in mental health and wellbeing, says London Marathon finisher Mohammed Hussain…

During the first lockdown in 2020 everything stopped. We were not allowed to go to work, to go to school, or to go on holiday. It really was like a scene from a zombie movie, with silent streets and empty skies. It was like the 2002 British post-apocalyptic horror film 28 Days Later made real.
Luckily, there was no zombie apocalypse, but it did feel close to it. On the flipside, the pressure on the NHS and social care, including pharmacy, was extreme. The impact on mental health and personal wellbeing was very real for all of us.
Like many, I was grounded at home using Teams to talk to colleagues rather than meeting in the office But as I am also a practising pharmacist I was in the pharmacy on some days, feeling the pressure and experiencing the unreality of the pandemic.
All of this added to my personal stress. To help me manage my feelings and improve my mental wellbeing, I took up running as we were allowed to go outside for exercise. I started with 5km a week in my local park and this became 5km a day, every day. It became my routine to get fresh air and stretch my legs every single day.
Ramadan came around and for the first time ever I kept on running and was amazed I was able to maintain this routine. I recognised the huge impact that Covid-19 was having on pharmacy teams, pre-regs and the provisional registrants and wanted to help beyond clapping on Thursday evenings.
This is where Pharmacist Support came into its own. It is an independent 180-year-old charity, uniquely for pharmacists, pharmacy students and their families. Its mission is that no-one in the pharmacy family should have to face challenging times alone. The actions taken in response to contacts range from counselling, addiction support, signposting and financial help.
I decided to help raise funds for Pharmacist Support and was selected to run the London marathon last month. What followed was many months of dedicated training to get my 5km every day to a level of fitness that would allow me to complete a single 42.2km (26.2 miles) race.
What no-one tells you is that it takes many marathons of total miles to get ready for a marathon. For me, running transcended exercise. It connected me to my environment and my body and became a way of life. It dictated everything I did - planning the runs, especially the long weekend runs, which dictated mealtimes and sleep.
I joined a local running community and discovered trail routes that were previously invisible to me but were on my doorstep. The biggest takeaway for me was how it improved my own sense of wellbeing and gave me the resilience and tools to manage everyday stressors.
It's been incredibly pleasing to get the support of so many pharmacy colleagues who have donated, helping us to beat the original target of £2,000. We're currently over £4,000 and still going. You can still donate towards Pharmacist Support (https://uk.virginmoneygiving.com/mohammedhussain17).
I had amazing support along the London Marathon route, with colleagues and friends cheering me on to finish in three hours 33 minutes - the same time as BBC news presenter Sophie Raworth, so I was a happy runner indeed.
Pharmacist Support is currently promoting its 'Act Now' campaign to prioritise wellbeing. There are five simple steps:
· Connecting with others
· Being physically active
· Learning new skills
· Giving to others
· Taking notice of the present moment.
Visit Pharmacist Support to find out more and how to get involved. You don't have to run a marathon but you can if you want to and the rewards are far more than you can imagine.

Mohammed Hussain is an independent contractor and non-executive director of Bradford Teaching Hospitals Foundation Trust.






Sponsored
Sponsored education
This module highlights a new opportunity to treat heartburn and reflux in the pharmacy with Omeprazole 20mg, which is newly available for customers to purchase OTC.
Sponsored education
This short video explores the myths around diarrhoea management so you can better support customers who are affected
Record my learning outcomes