MHRA and ICP join forces during Medicines Safety Week
Views
MHRA and ICP join forces during Medicines Safety Week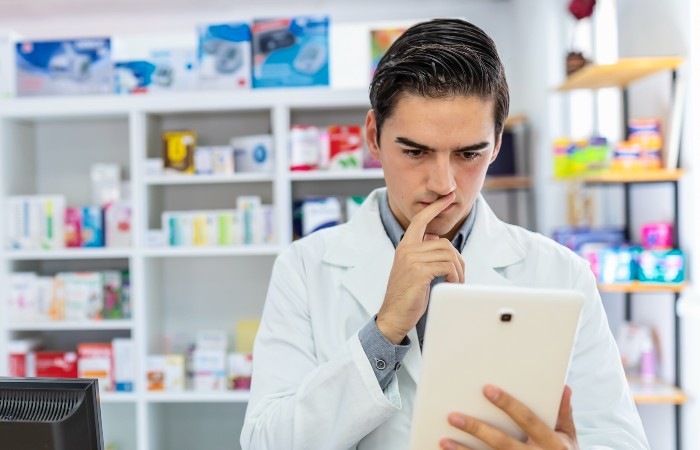 In the eighth global Medicines Safety Week, the MHRA's Phil Tregunno discusses the critical importance of reporting patient harm from medicines and devices, even if it's only suspected, and the ways in which independent pharmacists can help...
The annual Medicines Safety Week (November 6-12) forms part of international efforts to raise awareness about the importance of reporting suspected adverse reactions to national healthcare product regulatory authorities, such as ourselves. This year, regulators from over 80 countries across the globe are taking part to spread the word.
As pharmacists, you're vital in this effort. With the Ask Your Pharmacist campaign now firmly embedded in the public consciousness, the public is increasingly aware that they can approach you for guidance on their health and medicines.
So if they experience an adverse reaction to a medicine or have an incident with a device, we know that you're well placed to signpost them to our app, website or phone number as you discuss their symptoms and help to determine whether their health product is the cause.
Why reports matter
Reports help us to monitor the safety of healthcare products once they're on the market and has already helped to identify numerous safety issues , many of which were not previously linked to a particular healthcare product until we received Yellow Card reports.
From the pharmacist who helped improve the safety information for inhalers to reduce the risk of patients choking, to the pharmacy assistant who flagged an unknown issue with Bonjela and hypersensitivity reactions, pharmacy staff in every setting have a key role to play in promoting patient safety about side effects.
It's also vitally important to continue to remind people of the importance of reading the patient information leaflet when you dispense prescriptions and advise them on what to do if they experience problems with a healthcare product, by talking to a healthcare professional and reporting the issue to us.
What to report
When it comes to Yellow Card reports, we need as much information as possible. Product brand names, batch numbers for vaccines and biologicals, medical history, concomitant medications, treatment dates, onset timing and duration are all crucial to help us determine what factors are at play.
It's not just reactions involving prescribed medicines that need to be reported – you can also report suspected defective or fake medicines, adverse reactions to herbal or homeopathic medicines, any problems with medical devices, including apps, software and artificial intelligence) and even e-cigarettes and their refill liquids. If you have even a suspicion, then reporting is key.
You can do this quickly and easily yourself through the Yellow Card app or website. Alternatively, you can signpost the member of the public concerned to the app, website, or freephone number so that they can report themselves.
For those medicines that have a Black Triangle symbol (▼), it's vitally important that you report all suspected adverse drug reactions if you think they may have occurred. With the Commission on Human Medicines (CHM), we intensively monitor the safety of all these products.
However, we always encourage everyone to be vigilant for suspected adverse reactions to any health product, especially new, serious or rare reactions or those that may have a delayed onset, and report to us as soon as possible.
We can help
We're here to support you in this. There's more information and many resources such as accredited e-learning modules as well as materials like printable posters and public information cards available on the Yellow Card website.
We'd also encourage you to sign up to receive our Drug Safety Updates, or download the app from the Google Play Store or Apple App Store to get them directly to your phone so you can stay up to date with the latest in medicines and devices safety information.
We need your help. Without accurate, timely data, monitoring is always going to be less effective. Every time you make a report or support a member of the public to make one, you know you are directly helping to improve the safety of these products for everyone.
If you want to help support the campaign this week, speak to your local Medication Safety Officer, patient safety team or Yellow Card Centre who can help provide you with resources to raise awareness on the importance of reporting or visit the campaign webpage.
Phil Tregunno is the deputy director of patient safety monitoring at the Medicines and Healthcare products Regulatory Agency.