Covid-19 - it's not all bad news but doubts exist
Views
Covid-19 - it's not all bad news but doubts exist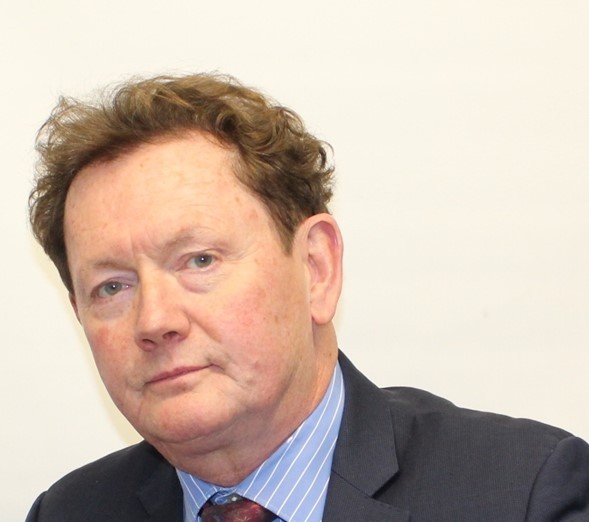 Covid-19 has led to some positive developments for community pharmacy in Northern Ireland but Terry Maguire has nagging doubts about the new services being commissioned...
The Sars-CoV-2 virus has not been good to many but community pharmacists in Northern Ireland might say that for them say the virus has been helpful, if not frankly positive. Entering lockdown in March, the network responded without prompting or coercion and we became, overnight, the only open door to the Health Service.
GPs and their staff donned layers of PPE and barricaded themselves in their surgeries, while hospitals, including their A&E departments, were designated as no-go areas. Ironically, in February pharmacy contractors here had been planning local industrial action because of a persistent funding crisis.
However, when Covid-19 hit it was clear that showing how important we are to the system was essential. Pharmacists took up the challenge and, boy, did we shine!
We kept our doors open while adjusting our premises, rapidly modifying our operations to accommodate the new normal as it emerged. Patients got their medicines, pharmacists were on hand with advice and triage, and we retained our essential social capital at the heart of the most deprived communities.
The pandemic was not without its challenges and most of us were exhausted by mid-April when Covid-19 deaths peaked, but we had no choice but to carry on.
The public were grateful and our politicians, sensing this, responded accordingly. The long-standing dispute on funding was resolved by the end of March with £13.25 million additional money, along with a special advance loan of some £6 million to address the potential surge in stock holding and staff costs arising from the pandemic.
This £6 million loan has to be paid back over two years from April 2021 but is a generous interest-free loan nonetheless.
CPNI, our negotiator, recognised the good faith of the Department of Health and the Health Board (HSCB) and has started positive and constructive work to develop a range of services as a means of getting the funding pharmacies need into the network, and this work progresses well.
Like everyone I worry about the impact the second wave is having but my financial worries, which have been significant since as far back as 2011, have finally, it seems, been addressed. Things really do seem more positive and guaranteed for the next few years, at least.
The HSCB is moving forward with its pharmacy commissioning plan which consists of three work streams: Pharmacy Organisation, Medicines Services and Pharmaceutical Public Health. Under Pharmacy Organisation, business continuity is a key theme with each contractor receiving a monthly payment to March 2021 to address this acute challenge.
There is additional funding for staff costs and for a home delivery service.
Medicines Services, in addition to topping up dispensing remuneration, provides more funding for compliance and adherence support, and this will involve payments for monitored dosage systems (MDS) once a baseline has been established.
Public Health will see funding for health improvement campaigns. The first of these is a public health campaign on how to avoid the virus. Under this work-stream community pharmacies are also being commissioned to provide a flu vaccination service for health service workers.
I should be happy. This is exactly what every contractor has been dreaming of for the past nine years. Yet I have concerns. MURs and Managing Your Medicines services have been stood down and I suspect they may not be commissioned in the future.
They were services that gave us an opportunity to have a clinical input into patient care but they were not well embraced by the network. Our future must be focused on services that make a difference to patient outcomes, yet this new commissioning round does not focus on this.
I am concerned that a medicine delivery service has been commissioned and, while this is currently restricted to those who are isolating or shielding from Covid-19, I really hope that this service is only temporary and does not creep out beyond Covid-19.
Prescription collection and medicines delivery services have been competitive lost leaders for many pharmacy businesses for too long. They are sold as supporting patients but are designed to 'steal' patients from other businesses. Interestingly, I had many local patients return to me during the first Covid-19 lockdown. They had been 'captured'" by other contractors who then found that their collection and delivery was no longer worthwhile.
I know many contractors see me a naively deluded but the community pharmacy network is only sustainable when it is focused on clinical services. Our desire to demand funding for petty services such as medicine delivery is hardly a bridge to the future of the profession.
Terry Maguire is a leading community pharmacist in Northern Ireland.
Sponsored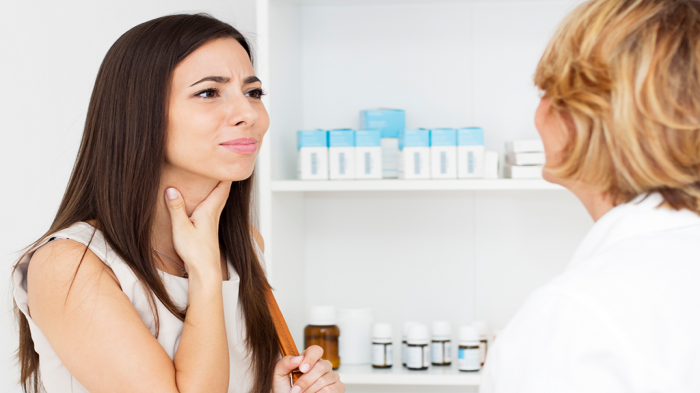 Sponsored education
This module will help you to understand and educate customers about the risks of antibiotic resistance, and recommend products to help them effectively manage their sore throat symptoms.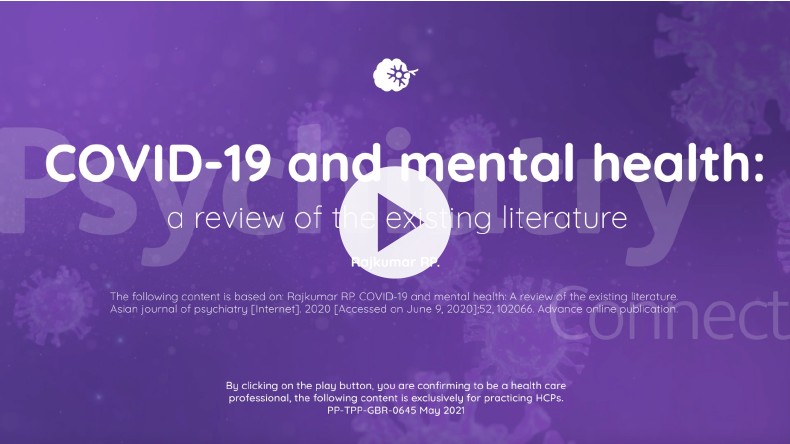 Sponsored education
Viatris has created this short video based on a publication reviewing global research into the potential impact of the Covid-19 pandemic on mental health. It identifies six areas where psychiatrists can play a role in supporting people's mental health through these difficult times.
Record my learning outcomes