Signposting Solutions: Travel Health
Practice Modules
Signposting Solutions: Travel Health
Summer is fast approaching and with that the joys and headaches of holiday travel. Luckily there is plenty of information out there to help prepare your customers for their upcoming getaways. Scott Banks tracks down
a few key websites and resources that pharmacy staff can confidently recommend. 
Fit For Travel 
Fit For Travel is a website provided by Health Protection Scotland and NHS Scotland to give health information to people from the UK traveling abroad. The website provides advice on a variety
of health conditions from air sickness to malaria, and everything in between. It also offers the latest travel health news, links to useful websites and recommendations on various literature.
http://www.fitfortravel.nhs.uk/home
Travel Health Pro
Set up by the Department of Health and Social Care to help protect the health of British travellers, Travel Health Pro provides a series of resources specifically for health professionals. It is commissioned by Public Health England and hosted by University College London Hospitals NHS Foundation Trust (UCLH); it also works in partnership with its other network founders Liverpool School of Tropical Medicine (LSTM), London School of Hygiene and Tropical Medicine (LSHTM) and the Hospital for Tropical Diseases (HTD).
The website has a breakdown of each country where you can search for specifics such as current health risks and vaccine information. There is also a breakdown surveillance page to keep track of which countries are currently affected by specific diseases as well as a 'diseases in brief' page which explains common diseases and their prevalence.
https://travelhealthpro.org.uk
National Travel Health Network and Centre
his website is used as a central hub in order to access a range of various sources including Travel Health Pro. For health professionals advising travellers with complex itineraries or specialist health needs, the NaTHNaC also offers a weekday helpline.
Telephone: +44 (0)845 602 6712 (local call rate) https://nathnac.net
NHS Live Well
The travel section of the NHS Choices website provides a variety of useful resources for people to consider before they go away. There's a wide range of practical information available including travel checklists and how to apply for a free EHIC card. There is also advice for travellers with specific conditions such as diabetes, asthma and those with a heart condition.
https://www.nhs.uk/Livewell/TravelHealth/Pages/Travelhealthhome.aspx
Foreign Travel Advice
The gov.uk website provides a comprehensive list of links relating to each country people can travel to. Each country has a summary of information – including safety and security, entry requirements, travel warnings – that should be considered before travelling, as well as a specific health section. It also gives the relevant numbers to dial in the case of a health emergency. The website also allows visitors to subscribe to receive email alerts leading up to a trip.
https://www.gov.uk/foreign-travel-advice
CDC Travel Health
This is a US website that can give customers an alternative view when it comes to working out what vaccines they'll need. It too provides the latest news on travel health updates country-by-country and region-by-region.
Sponsored
Sponsored education
This short video explores the myths around diarrhoea management so you can better support customers who are affected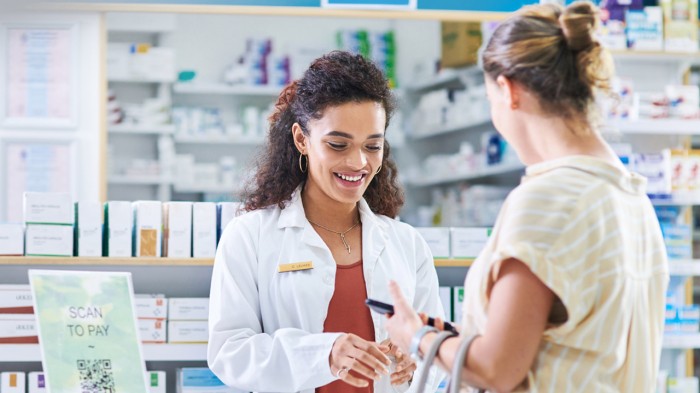 Sponsored education
Refresh your knowledge on managing mild to moderate pain and understand when a combination product can help.
Record my learning outcomes