Pharmacy Show
Tackling the big issues
The changing face of pharmacy leadership means there are plenty of new faces on stage in the Keynote Theatre at this year's show.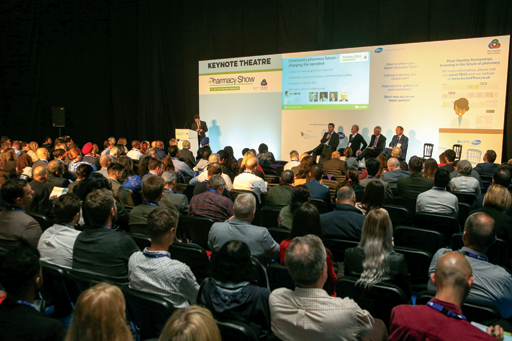 Pharmacy owners and operators wanting to hear the early thoughts of incoming PSNC chief executive Simon Dukes are advised to get to the show early on Sunday morning (7 October), as he will be onstage from 9.20am with his initial reflections on his role and the challenges facing the sector.
In a first for the Show, Dukes will then be joined immediately for a discussion panel by leaders from three community pharmacy trade bodies. New NPA and CCA CEOs Mark Lyonette and Malcolm Harrison, together with longstanding AIM chair Peter Cattee will discuss where the sector goes next, and their hopes for more a productive dialogue with Government and the NHS. Pharmacy Magazine's editor Richard Thomas will be posing the questions, and inviting the audience to add to the debate.
The Scottish perspective
Community pharmacy north of the border is often cited as a counterpoint to the challenges in England, where remuneration cuts and judicial review applications have dominated the scene for the past couple of years. Visitors can find out for themselves at 14.50 on the Sunday, when the Show brings together Rose Marie Parr, chief pharmaceutical officer, Scottish Government, and Harry McQuillan, chief executive at Community Pharmacy Scotland, in a joint session on the "Prescription for Excellence" programme of investment and development.
There's no denying that big themes dominate the Keynote sessions this year. Pharmacists are going to be hearing a lot about revalidation over the next few years. Leading the process, the GPhC's chief executive Duncan Rudkin will be outlining progress so far, highlighting the key dates for professional diaries, while one of the guinea pigs from the pilot programme will be sharing their experiences (13.00, Sunday 7 October).
Some areas of the country are already seeing the impact of "deprescribing", with prescription number reductions starting to feed into the system as programmes to tackle polypharmacy and the state of medicines management in residential care, start to have an effect. Dr Wasim Baqir, national pharmacy lead (care homes) at NHS England will provide the overview, while Helen Kilminster, a GP practice pharmacist from South Worcestershire will add local colour (15.45, Monday 8 October).
NHS leadership
Baqir is not the only senior NHS representative providing an insight into the scope of the pharmacy initiatives now coming out of the NHS leadership bodies through the Integration Fund and the Five Year Forward View. Deputy chief pharmacist at NHS Improvement Richard Cattell will join the dots in his keynote presentation (11.10, Sunday 7 October). He will be taking questions too, so visitors can put him on the spot.
NHS England's head of pharmacy integration Anne Joshua will be part of a panel dedicated to local development, alongside leading innovators at local level including Andre Yeung and David Bearman (15.45, Sunday 7 October), while NHS England head of pharmacy commissioning Jill Loader will join a group including PSNC's director of NHS services Alastair Buxton, Celesio's head of clinical governance & Professional Standards Victoria Steele, and researcher Dr Sally Jacobs from the University of Manchester to debate "what's next for quality" (10.15, Monday 8 October).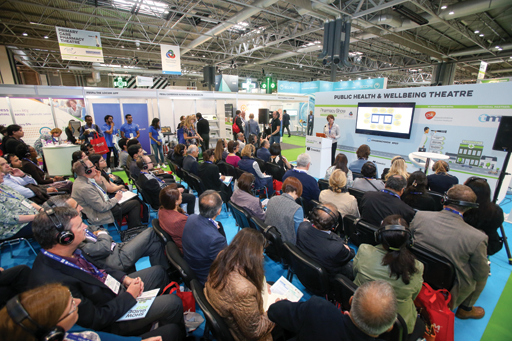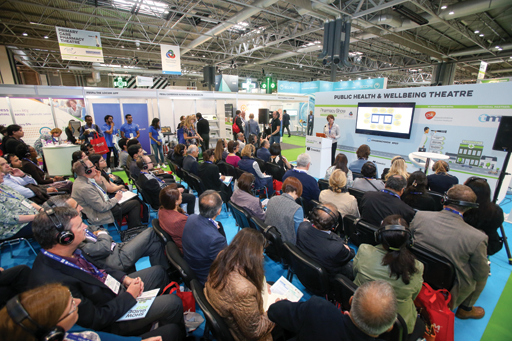 In something of a coup, The Pharmacy Show is also providing an early opportunity to hear about the national priority that is improving mental health. NHS England and Improvement's head of mental health and learning disabilities medicines strategy Peter Pratt will open up day two in the Keynote Theatre by outlining this new initiative (9.20, Monday 8 October).
Pharmacy Magazine's editor Richard Thomas pops up again with his "state of the nation" reflection on where things stand (12.05, Monday 7 October), while it's a last hurrah from former NPA chief executive and outgoing Numark chairman John D'Arcy, who will be looking back on his career in pharmacy representation and leadership to draw some lessons for the future in conversation with former Pharmacy Voice and CCA CEO Rob Darracott (13.55, Monday 7 October).
Other highlights include what is sure to be a lively panel dedicated to the larger half of the professional register, as The Pharmacy Show brings together women pharmacists who have made their mark in 2018, including new NPA Board member Reena Barai, community pharmacy innovator Olutayo Arikawe and one-woman pharmacy campaigner extraordinaire and now RPS English Pharmacy Board member Thorrun Govind, with long- time advocates like NAWPs Christine Heading to look at the increasing lead being taken by women in moving the profession forward.
The public affairs leads from the community pharmacy organisations will be coming together to share their insights into achieving influence, offering tips on how you can get involved locally in highlighting your best practice to those making decisions, and in making the case for investment in pharmacy and pharmacists. Zoe Long (PSNC), Stephen Fishwick (NPA), Neal Patel (RPS) and Alison Jones (CCA) will be in conversation on Monday 8 October at 13.00.
Sponsored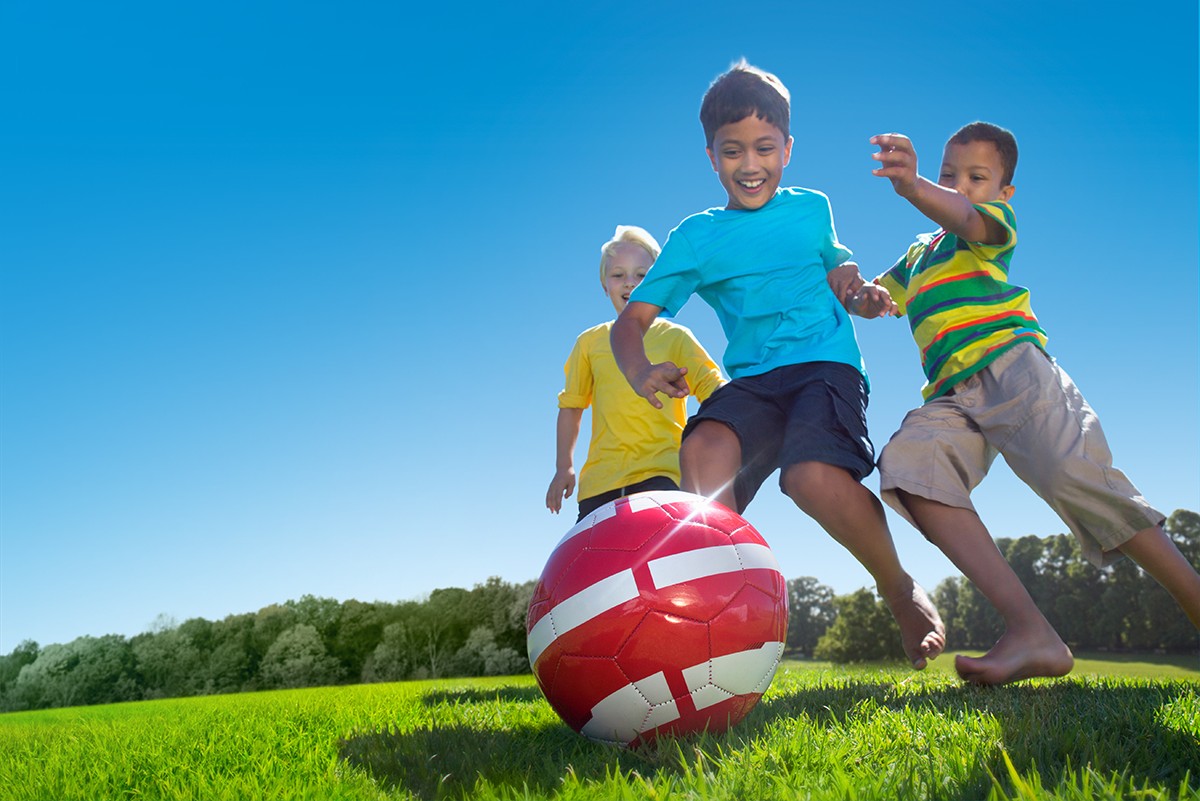 Sponsored education
Work through this new-style module to increase your confidence in reassuring parents of children with allergies, and know what advice and products to recommend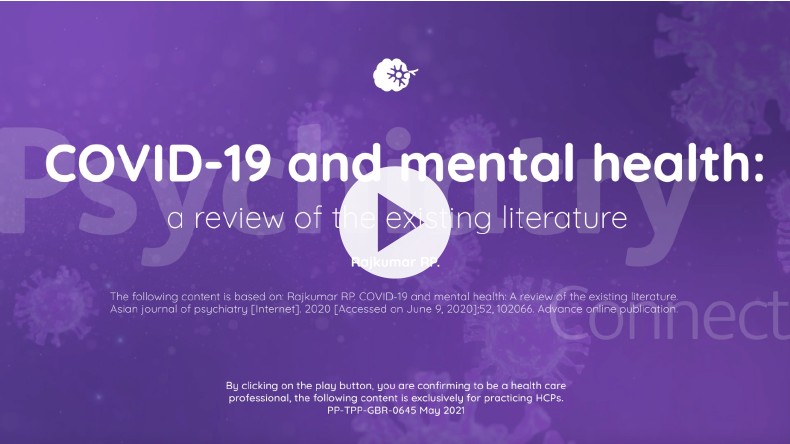 Sponsored education
Viatris has created this short video based on a publication reviewing global research into the potential impact of the Covid-19 pandemic on mental health. It identifies six areas where psychiatrists can play a role in supporting people's mental health through these difficult times.
Record my learning outcomes