A team approach to tackling tough times
People
A team approach to tackling tough times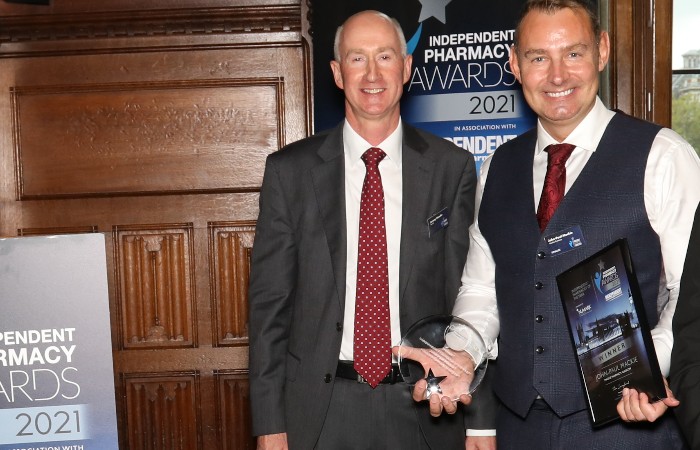 John-Paul Mackie, the winner of ICP's Independent Pharmacist of the Year Award, talks to Sasa Jankovic about supporting customers and staff during the pandemic…

"The most important thing is to look after your pharmacy teams," says John-Paul Mackie, superintendent pharmacist and managing director of Mackie Pharmacy, "because if you look after them, they look after your patients."
As the owner of a family run group of seven pharmacies in and around Glasgow, that's been a lot of team members and a lot of customers to look after, during what have been some of the most challenging times the community pharmacy sector has ever seen.
"Brexit definitely caused recruitment issues, and then Covid came and created a drain on all kinds of resources, which has been difficult to manage with limited manpower," says John-Paul, but having worked as a community pharmacist since graduating from Strathclyde University in 1994, and buying his first pharmacy in 1999, he has years of experience of adapting to change.
Adding automation
John Paul is no stranger to the use of pharmacy automation. He relocated one of his pharmacy's 100 yards down the road in 2019 to larger premises in order to install a BD Rowa dispensary robot – and then added a Synmed MDS Robot in response to the pandemic to ensure the continuity of supply to patients.
Not only did an automated dispensing and MDS process reduce errors, but it also meant the dispensing process could be managed by three ACTs and three dispensing technicians. This proved vital when, at the request of NHS Greater Glasgow and Clyde, John-Paul took on additional MDS patients when their existing pharmacies were no longer able to maintain the service. His pharmacies ended up supporting communities in Bearsden, Drumchapel, Giffnock, Paisley and Shawlands.
John-Paul also installed Pharmaself 24/7 prescription collection points at six of his seven branches to allow patients to collect their medication 24 hours a day, seven days a week.
"Our Pharmaself collection points have been great for maintaining social distancing while protecting my pharmacy team," says John-Paul. "They have proven particularly popular with key and shift workers and those shielding, as they can reduce their risk by collecting their medication at quieter times of day, or at times that suit them better. They have also been useful in the wider community pharmacy network when other pharmacies have had to close or restrict their services as their teams isolated with Covid."
Services and support
Investing in automation has also greatly improved the patient experience by freeing up John-Paul's teams to spend more time with them, providing additional NHS services and delivering expert advice and support.
Patients have instant access to pharmacists – with a second pharmacist always available from 9am to 6pm Monday to Friday. A third pharmacist is available on Thursdays and Fridays from 9am to 6pm who can speak Punjabi. There are also the options of phone or video link consultations via NHS Near Me, a safe and secure NHS video calling platform that offers video call access to services from a patient's home.
"Covid forced a lot more people to adopt technologies and get IT literate," says John-Paul. "For us, automation means our pharmacists are redeployed to focus on the quality of the clinical services that we offer."
The services on offer are extensive and include a flu vaccination service, HIV and hepatitis B drug services, the Pharmacy First minor ailments service, medicines care and review, NRT prescribing including Champix, emergency hormonal contraception prescribing, free condom service, opioid substitution therapy, monitored dosage, herpes zoster and skin prescribing, UTI and COPD prescribing, gluten-free prescribing and a lateral flow distribution service.
"If you look after your team, they look after your patients – and I think adding automation to get staff out of the dispensary is the biggest way to do that. Freeing up the teams' time makes them happier, delivering services to the local communities makes them feel more a part of it. You get more people coming into the pharmacy and they are happier too."
Extended delivery
All these services are supported by extended opening from 8am to 7pm Monday to Friday and 9am to 6pm on Saturdays in five out of seven Mackie Pharmacy branches, and six-day-a-week delivery from 9am to 6pm.
"By being structured in this way we have been able to maintain our scheduled opening hours and services throughout", says John-Paul. "We can receive GP phone prescriptions and deliver out the same day if received before 6pm, or load into our machine for collection 24/7, which has proved popular with the local GP practices who are often consulting remotely.
"We deliver to everyone in the Cardonald community, and we will deliver to anyone even if they have not used our pharmacy before. We also extended our free delivery service to include all patients residing in Cardonald to support those shielding and self-isolating, and patients were free to use us as a one off."
Community and team wellbeing
Community pharmacy in Scotland is exceptionally service-led, having made a clear effort with a move on from simply dispensing prescriptions, and John-Paul is in no doubt that these changes have strengthened relationships with patients.
"Item counts are up 10 per cent year-on-year – from an average of 14,000 items a month in April 2019 to over to over 20,000 items a month in 2021 – so it definitely seems like patients are voting with their feet and coming to us, as we can spend more time with them and help them more quickly," he says.
"I pride myself on being a 'community pharmacist' with both community and team wellbeing at heart, but the pandemic has certainly been challenging and there were definitely times where I was very concerned about my teams and worried about doing the right thing by them", admits John-Paul.
"Keeping our doors open and holding the line as information changed day by day has not been easy, but because independents are smaller we are more agile and can respond faster to changing situations.
"If anything, Covid has proven we are all in it together: pharmacy owners, teams and patients. There is always a silver lining somewhere if you look for it."
Image: John-Paul Mackie (right) with Jeremy Meader, the managing director of Numark, at the Independent Pharmacy Awards at the House of Commons last year.
Sponsored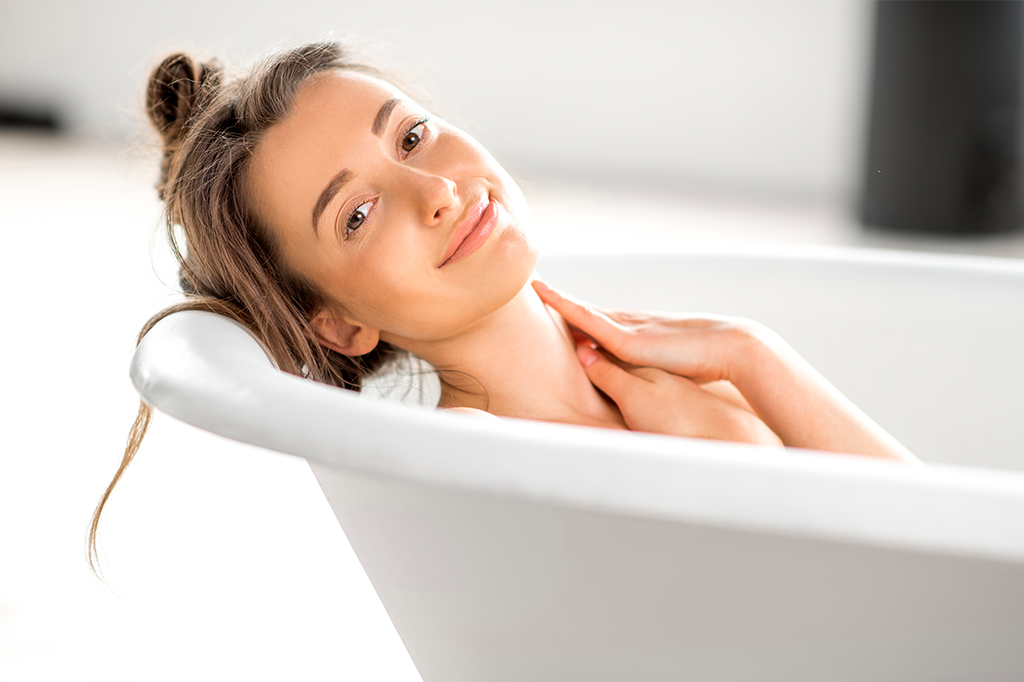 Sponsored education
Learn how a complete regime with appropriate self-care and product recommendations can help soothe very dry skin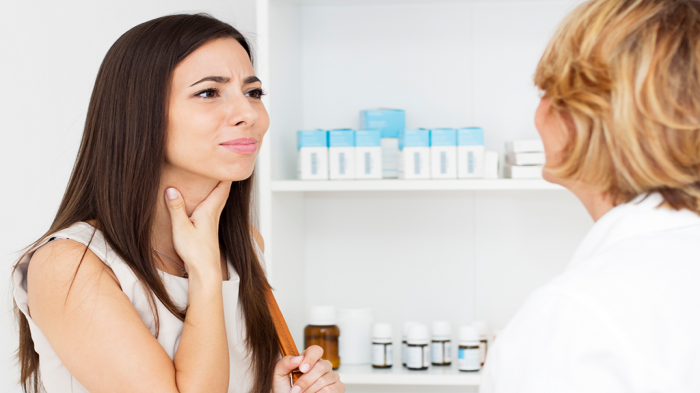 Sponsored education
This module will help you to understand and educate customers about the risks of antibiotic resistance, and recommend products to help them effectively manage their sore throat symptoms.
Record my learning outcomes