NPA Essential: March 2020
NPA Essential
NPA Essential: March 2020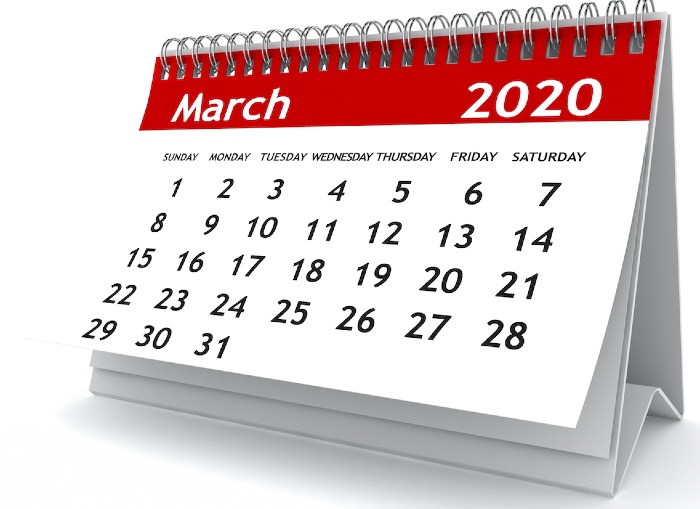 This month's key notes
National clinical audit topic announced for 2019/20 – Antimicrobial stewardship
All community pharmacy contractors in England must participate in the annual national clinical audit during March as part of the Community Pharmacy Contractual Framework (CPCF) requirements.
The agreed national audit by the Pharmaceutical Services Negotiating Committee (PSNC) and the NHSE&I for 2019/20, will concentrate on antimicrobial stewardship by provision of clinically suitable advice to patients seeking information on the management of upper respiratory tract infection (URTI) symptoms.
The audit must be conducted in March 2020 (finishing no later than 31 March) over a consecutive period of five days, collecting data from a minimum of 10 patients.
For full guidance and actions for pharmacy contractors on completing the audit, refer to the NHS England guidance on www.england.nhs.uk/publication/2019-20-community-pharmacycontractual-framework-cpcf-national-clinical-audit-antimicrobialstewardship/
Familiarise yourself with CPCF arrangements for 2020/21 (England)
A number of new services will be rolled out this year as part of the pharmacy contract including:
• An extension of referrals to the Community Pharmacist Consultation Service (CPCS), to include referrals for urgent medicine supply from NHS 111 Online and – subject to successful piloting – referral of minor illness from GP surgeries
• A new Essential Service – the Discharge Medicines Service – from July, for patients being discharged from hospital
• A Hepatitis C testing service, from April. This service will see community pharmacies referring those people found with positive antibodies into a local treatment service. While all pharmacies can offer the service, PSNC says it will generally only be of interest to those pharmacies offering a locally commissioned needle and syringe programme.
The Pharmacy Access Scheme will continue in its current design with the current funding allocation of £24 million per annum until 31 March 2021. Go to www.npa.co.uk/CPCF for more information.
ALSO THIS MONTH
NHS 'Help Us, Help You' campaign continues
NHS England and NHS Improvement 'Help Us, Help You' initiative continues until March 31 and aims to raise awareness of the clinical advice and over-the-counter medicines available in pharmacies for treating common illnesses.
The campaign highlights that local pharmacy teams offer a fast and convenient clinical service for minor illnesses, with no need for an appointment, and use of a consultation room should it be required. The primary audience for this campaign is adults who are suffering minor health conditions – such as coughs, colds, sore throats, tummy troubles and aches and pains – that do not require a GP appointment, with a secondary focus on parents and carers of children aged 5-12 years old.
NPA members are encouraged to share the social media posts for the campaign.
HLP Leadership training – last two dates before 1 April deadline - events are filling up fast
The NPA's Learning and Development team will be delivering half day workshops in Birmingham and St Albans. This leadership training is suitable for anyone with management or supervisory responsibilities in a community pharmacy, not only for pharmacy contractors looking to achieve HLP Level 1 status by April 1, 2020.
Dates for the training are:
• Tuesday 10 March 1.30 – 5pm at IBIS Birmingham New Street Station Hotel, 21 Ladywell Walk, Birmingham B5 4ST.
• Tuesday 17 March 9.30 – 1pm, Mallinson House, 38-42 St. Peter's Street, St Albans, AL1 3NP.
Displaying COVID-19 posters – advice for pharmacy teams
Public Health England (PHE) has published a set of posters to display in pharmacies to direct patients who think they could be infected with COVID-19.
Public Health England (PHE) is advising pharmacies to prominently display the following two posters so that they can clearly be seen by patients wishing to enter the pharmacy premises:
• Poster for outside pharmacies, GPs and other NHS settings
• Affected countries and places poster.
Additional PHE posters including COVID-19 public information and home isolation advice are available on the NPA website. The NPA has published a web page dedicated to COVID-19 with country specific posters.
The following resources have also been produced to support pharmacy teams in the provision of advice for patients wanting more information on COVID-19:
• COVID-19 – pharmacy team guide: this details the signs and symptoms of COVID-19 and provides advice for pharmacy teams
• COVID-19 – poster for pharmacy teams: a quick go-to guide for pharmacy teams to prevent the risk of infection.
Go to www.npa.co.uk/coronavirus-updates for more information.
Hub-and-spoke dispensing not necessarily safer or more cost effective, shows international evidence
Newly published research by the NPA reveals that large scale automated dispensing remains very limited globally, despite the technology being
established for at least 15 years.
The NPA says that demonstrable cost benefit cases were not uncovered by the research, which looked into the experience of hub-and-spoke dispensing in the UK and abroad.
With the exception of the Netherlands, the large scale automated dispensing of original pack medicines to third party pharmacies is not operational in any global market. Where third party automated dispensing has had most traction it is focused on multi dose dispensing (more often called MDS in the UK).
The majority of independent studies identify a similar absence of definitive evidence in respect of patient safety. Whilst accuracy gains may be made in the part of the process that is automated, new processes are introduced pre and postautomation.
These introduce new risks, and no studies that address the patient safety impact of the full end-to-end process have been conducted to date.
NPA head of corporate affairs, Gareth Jones, said: "Independent data and evidence does not clearly establish either an economic case or a health outcomes case for large scale automation. That doesn't mean there is no future for hub-and-spoke, but it should give policy makers pause for thought.
"It raises serious questions about the underlying case for investing in models that allow hub-and-spoke to operate between different companies."
In light of the findings, the NPA believes the following factors should be considered:
Feasibility. At the present time, there does not appear to be any large scale pharmacy hubs in operation serving more than hundreds of third party pharmacies and thousands of patients. Where automated volumes are greatest, they are concentrated on multiple chains, and also on loose pills counted into vials as opposed to original pack dispensing.
Economic. Several academic researchers have identified the absence of cost benefit cases in the automated dispensing scenarios they have researched. It would therefore be welcome to see evidenced cost benefit cases.
Patient safety. Many claims for the patient safety benefi ts of large scale automation have been made. A much more conservative tone is observed amongst academic researchers, who note the case may not be proven one way or the other. More rigorous independent research is required.
On 24 February it was confirmed that NHS England, the Government and PSNC will seek to further enable the use of hub-and-spoke dispensing, as first indicated in the five year contractual deal.
Resources to support the NHS Community Pharmacist Consultation Service
The NPA has produced further resources to support the NHS Community Pharmacist Consultation Service (CPCS).
The NPA has launched brand new resources as it continues to support its members in implementing and delivering the CPCS. All relevant resources are available within the CPCS pack on www.npa.co.uk/information-and-guidance/cpcs-pack which currently consists of the following resources:
• SOP: Providing the NHS Community Pharmacist Consultation Service (CPCS)- Low acuity or minor illness (England)
• SOP: Providing the NHS Community Pharmacist Consultation Service (CPCS) – Urgent Medicines Supply (England)
• NHS Community Pharmacist Consultation Service (CPCS): key points
• CPCS: Urgent medicine supply – legal requirements
• CPCS: Urgent medicine supply – practical guidance
• Sepsis poster for pharmacy teams
• Sepsis overview
• Red flag factsheet: Cough in adults
• Red flag factsheet: Sore throat
• Red flag factsheet: Fever in children
• Red flag factsheet: Back pain
• Red flag factsheet: Common cold
• Red flag factsheet: Eczema
• Red flag factsheet: Headache
• Red flag factsheet: Heartburn
• CPCS – FAQs
The new resources launched include:
• Red flag factsheet: Diarrhoea and vomiting
• Red flag factsheet: Ear infection
• Red flag factsheet: Meningitis
• Red flag factsheet: Stroke
• Red flag factsheet: Urinary tract infections
• CPCS poster
You can now download a poster from the NPA website, for display on your pharmacy counter, which encourages patients to let a member of the pharmacy team know if they have been referred to you by NHS111.
This helps to avoid confusion, ensures that the patient gets appropriate support and means that you will not miss out on your payment for providing this service to the patient. Go to www.npa.co.uk/information-and-guidance/cpcs-pack/
NPA welcomes pharmacy funding package in Scotland 2020/21
The NPA has welcomed the funding package for community pharmacies in Scotland, which covers the financial years 2020/21 to 2022/23.
The total guaranteed funding to be delivered in 2020/21 is £258million. The global sum – £188 million in 2020/21 – will rise by 2.5 per cent in each of the three years.
A new NHS Pharmacy First Scotland service, running from April, will be funded, as will training for independent prescribers. Contractors supporting pharmacists to undertake the NES Foundation Programme will get additional funding.
The Pharmacy First Scotland service means that clinical advice and treatment for common conditions will be available as an NHS service to all Scottish patients for the fi rst time. It replaces the current Minor Ailments Service and Pharmacy First scheme.
NPA chief executive, Mark Lyonette, said: "This is a vote of confidence in Scottish community pharmacy and will lead to a significant improvement in patient access to NHS healthcare. The Scottish Government, pharmacy negotiators and pharmacy teams across Scotland are working in partnership to develop services in line with a clear strategy and that is to be applauded.
"We are especially pleased to see investment in the clinical skills of the community pharmacy workforce, which will reap rewards well beyond the three year timeframe. The direction of travel towards clinical services is being underpinned by new and guaranteed funding, which shows the way for other parts of the UK to follow. The NHS, the community pharmacy sector, patients and communities will all benefit from this investment."
The funding package was announced in an NHS circular dated 27 February and signed by Rose Marie Parr, Scotland's Chief Pharmaceutical Officer.
Health Education Foundation – applications opening soon
Applications for NPA's Health Education Foundation (HEF) will be open for three months from the beginning of April until 30 June.
The initiative has been successfully supporting pharmacists to undertake community pharmacy practice research for many years having been established in 1989 to advance public education in the prevention and proper treatment of disease and ill health.
HEF has been successfully supporting community pharmacy practice research for ten years. The annual £10,000 bursary aims to encourage pharmacists to undertake research in this area.
Applications will be reviewed by the Trustees of the Health Education Foundation and will be judged against specific criteria:
• Contribution to developing pharmacy research capability
• Suitability of training identified
• Supervision and support arrangements
• Appropriateness of the research area/question identified.
Would you like to help the Health Foundation fund its work?
The HEF is a registered charity and relies on the generous support of pharmacists and the public to continue its good work.
The aim of the charity is the relief of sickness and preservation and protection of health in particular by advancing public education in the prevention and proper treatment of disease and ill health and the correct use of medicines and other forms of therapy.
If you would like to help, please email Helga Mangion at h.mangion@npa.co.uk.
Immigration overhaul - Details of points-based system revealed
Ever since Brexit became a reality, a question on most employers' lips has been 'how will leaving the EU impact my workforce?'
Now, as the transition period plays out, the government has finally unveiled how it's Australian-style points-based immigration system will work in practice.
The finer details
Free movement will end on 1 January 2021. From this date, overseas citizens will have to score a minimum of 70 points across defined categories to be able to work in the UK.
In terms of eligibility criteria, all applicants, from both EU and non-EU countries, will need to be considered 'skilled', speak English and have an on-the-table job offer.
1. Applicants must be 'skilled'
In a policy statement published on 19 February, the government confirmed that it will aim to reduce overall levels of migration by giving "top priority to those with the highest skills and greatest talents: scientists, engineers, academics and other highly-skilled workers". Under current rules, 'skilled' applicants are those qualified to graduate level; however, the new system will expand the definition of skilled to include workers educated to A-level or their national equivalent.
The current cap on the number of skilled workers granted entry into the UK will also be lifted.
2. Applicants must speak English
The statement confirms that applicants must be able to speak English "at [the] required level". No further details are provided.
3. Applicants must be guaranteed a job paying at least £25,600
From 2021, anyone wishing to work in the UK must have secured a job offer with a salary of £25,600. However, in sectors with particular skills shortages, this threshold will be lowered to £20,480. In addition, highly skilled individuals, who achieve the required level of points in other categories, will be able to obtain a visa without a firm job offer "if endorsed by a relevant and competent body".
The government has also stated that a "broader, unsponsored route" will be created to allow a small number of the most highly-skilled workers to enter the UK without a confirmed offer of employment.
What about self-employed workers?
The statement confi rms that there will be no dedicated route for self-employed people coming to the UK. This will put a stop to freelancers and independent tradespeople arriving in the UK without a guaranteed work and will force such individuals to seek out employed positions instead.
What happens now?
The lack of provision for low-paid workers has been heavily criticised by industry leaders, who have voiced concerns over staffing shortages
and urged the government "not to turn the tap off overnight".
However, recognising that the new system "represents a significant change for employers", the government has promised a phased approach starting from 2021. It has committed to a "comprehensive programme of communication and engagement in the coming months" to help businesses adapt to the changes, and will shortly be publishing a response to the Law Commission Report, which pushed the government for details on how it will ensure a streamlined and simplified system.
For now, the EU Settlement Scheme remains open, and employers looking to retain existing EU staff should encourage workers to apply online ahead of the 20 June 2021 deadline.
For more information contact the NPA Employment Advisory Service on 0330 123 0558 or email employmentadvice@npa.co.uk
Medication Safety Officer report key findings
The NPA holds the Medication Safety Officer (MSO) role for all community pharmacies in England with fewer than 50 branches. Here are some of the
findings from the October to December (quarter four) report for 2019;
There was a 25 per cent decrease in the total number of patient safety incidents reported in quarter four of 2019 compared to quarter three. We have shared some of the key findings and statistics below.
Origin of patient safety incidents
A total of 95 per cent of incidents reported originated from the pharmacy. There were two per cent of errors reported that were prescribing errors – this is a 3 per cent decrease from quarter three. It is important to report prescribing errors because increased reporting allows identification of trends and increases learning.
The most common type of incident reported during quarter four was "dispensing error", which accounted for 86 per cent of all reported incidents. While reporting of dispensing errors is encouraged, all types of incidents and near-misses in the pharmacy can be reported. These may
include, but are not limited to: Counselling errors; treatment procedure/administration errors; patient abuse; delivery/ collection errors; supply of over-the-counter (OTC) medication errors.
Medication error categories
The main categories reported were those involving medication errors, such as wrong drug, strength or formulation - these accounted for 66 per cent of errors reported:
• Wrong strength (27 per cent)
• Wrong drug/medicine (27 per cent)
• Wrong formulation (12 per cent).
Degree of harm caused to patients
The degree of harm caused to patients reported as "none" (63 per cent) and "near miss" (24 per cent) continues to make up the majority of reports. The data reported over quarter four highlighted both good and poor reporting. All the reports submitted where the degree of harm was reported as "severe" or "moderate" were incomplete.
This meant that no analysis could be undertaken on the root cause of these incidents or follow up with the pharmacies. Due to the poor reporting, it is not known if these incidents actually caused severe or moderate harm, or if reports were completed incorrectly. When documenting the degree of harm caused to patients, the actual degree of harm should be documented, not the potential harm that could have arisen.
If an incident did lead to moderate or severe harm to the patient, a complete detailed outcome is needed for a thorough analysis.
Self-checking
Self-checking is defined as a pharmacist carrying out all steps in the dispensing process themselves. It includes the clinical check of the prescription as well as an accuracy check of the assembled items.
There was no change in number of errors reported involving a pharmacist self-checking compared with quarter three of 2019.
Factors contributing to incidents
'Work and environment factors' (35.5 per cent) continues to be the main contributing factor reported. This category includes time pressures, understaffi ng and poorly organised working environments.
'LASA' (look-alike, sound-alike) at 25.9 per cent was the second largest contributing factor to errors reported. Five per cent of all reported LASA errors involved gabapentin and pregabalin.
The reclassification of these medicines as schedule 3 controlled drugs may have raised awareness of reporting and may be contributing to the large number of incidents reported where these two medicines have been mixed up.
Picture: alexsl (iStock)
Sponsored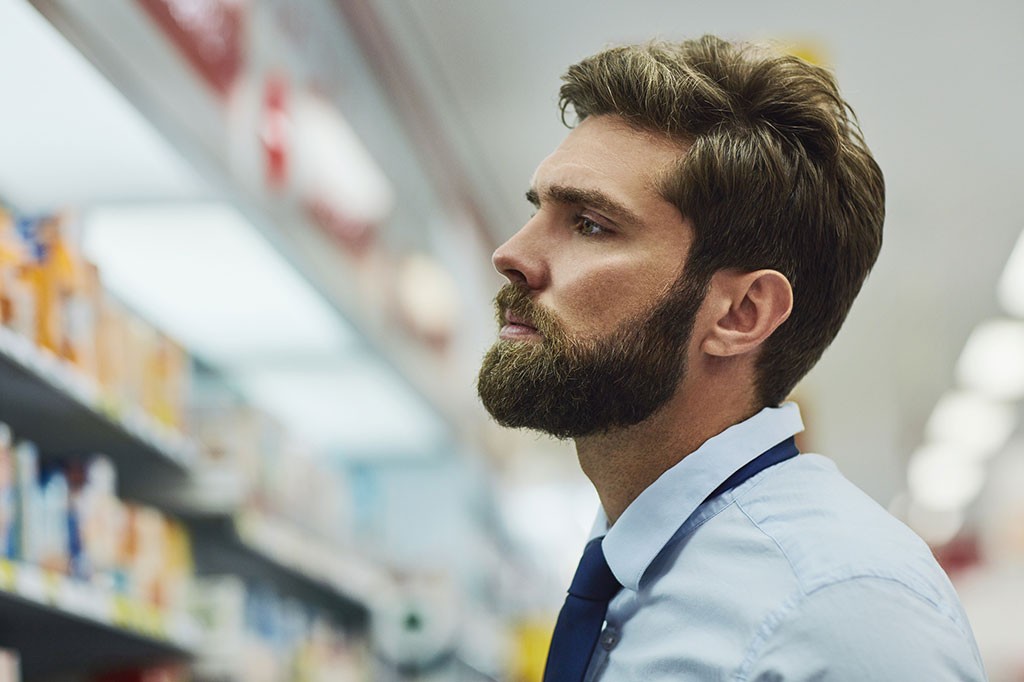 Sponsored education
Get back to basics on the causes and impact of erection problems so you can confidently support your male customers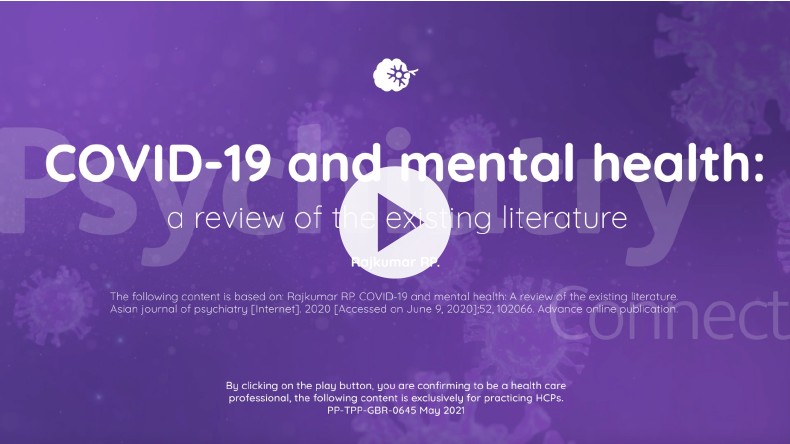 Sponsored education
Viatris has created this short video based on a publication reviewing global research into the potential impact of the Covid-19 pandemic on mental health. It identifies six areas where psychiatrists can play a role in supporting people's mental health through these difficult times.
Record my learning outcomes