NPA Essential: February 2020
NPA Essential
NPA Essential: February 2020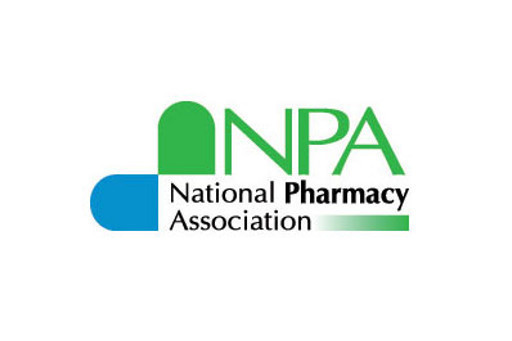 This month's news from the National Pharmacy Association...
Pharmacy Quality Scheme (PQS)
Contractors must use the NHS Business Services Authority (NHSBSA) 'Manage Your Service' portal to make a PQS declaration between February 3 and February 28. On the day of making your declaration, you will be required to declare that you meet the four gateway criteria and that you meet the domains you are claiming payment for (except if you plan to meet the Sugar Sweetened Beverage quality criterion by March 31 2020).
GPhC - Online applications now open to register as a pharmacy technician
NPA members need to be aware that trainees (as of 21 January) need to apply to register as a pharmacy technician by creating an account on the MyGPhC system and submitting their application online. The information they need to provide in their application will not change. Once a trainee's online application is live, access to the current paper form will no longer be available.
The GPhC will accept any outstanding paper applications it receives until Friday 21 February. If you are supervising trainees, you may receive requests from trainees to countersign their application through your MyGPhC account. Please look out for notifi cations from MyGPhC in your email inbox.
NPA Board member election for Area 12
An election is set to take place for a new NPA board member in Area 12 which covers the West Midlands. The nomination packs should have already reached members and the deadline for return of completed nomination forms is noon on Monday
10th February.
The NPA board sets the policy, strategic direction and objectives for the Association. Board members are expected to contribute actively to debate and deliver fresh thinking throughout the period of their service. Despatch of election papers to qualifying members will be 24th February and declaration of results is expected to be 24th March. Check on www.npa.co.uk/election for updates
ALSO THIS MONTH
NHS 'Help Us, Help You' campaign
NHS England and NHS Improvement launched the 'Help Us, Help You' initiative to raise awareness of the clinical advice and over-the-counter medicines available in pharmacies for treating common illnesses. The campaign highlights that local pharmacy teams offer a fast and convenient clinical service for minor illnesses, with no need for an appointment, and use of a consultation room should it be required.
The primary audience for this campaign is adults who are suffering minor health conditions – such as coughs, colds, sore throats, tummy troubles and aches and pains – that do not require a GP appointment, with a secondary focus on parents and carers of children aged 5-12 years old. NPA members are encouraged to share the social media posts for the campaign.
Healthy Living Champion course
As a mandatory requirement of the new Community Pharmacy Consultation Service all community pharmacy contractors will be required to become an accredited Healthy Living Pharmacy (HLP) Level 1 by Wednesday, April 1. A Healthy Living Champion is a crucial requirement to become HLP accredited, so at least one member of the pharmacy must achieve a Level 2 qualifi cation in Understanding Health Improvement.
Additionally, achievement of the HLP Level 1 status forms part of one of the quality criteria for the 2019/2020 Pharmacy Quality Scheme, formerly known as Quality Payments Scheme. Go to www.npa.co.uk/learning-and-development for more information about the NPA's Healthy Living Champion course.
GPhC plan to raise fees for pharmacy premises
The General Pharmaceutical Council's consultation on the draft 2020 fees rules proposes a 39 per cent increase in registration fees for pharmacy premises. If adopted, the new arrangement will start from October. The first phase of the consultation is now underway until March 31. To share your views email independentsvoice@npa.co.uk
Pharmacy Representation Review 2020 (Reforming LPCs and PSNC): How the NPA sees it
Community pharmacy is changing and so is the NHS around us, which includes the advent of primary care networks. As things continue to evolve, PSNC and local pharmaceutical committees (LPCs) want to ensure they can effectively represent pharmacy contractors, now and into the future. PSNC and LPCs have therefore jointly commissioned an independent national review of pharmacy representation in England, led by professor David Wright.
If the review succeeds in its stated objectives, making effective recommendations that are comprehensively adopted, then pharmacies will be better
represented and supported, because the sector's collective resources will be deployed more effectively than now. If the review does not lead to any changes, it will have been a missed opportunity to improve community pharmacy's support and representation. The opportunity may not come again for a long time. Whatever finally emerges from the review, the NPA believes five things are critical:
1. Action, not distraction. The conduct of the review and the implementation of any recommendations arising from the review mustn't become a distraction from current delivery. We cannot afford to spend years looking inwards if this means failing to reach out to the world around us: commissioners, fellow health care providers, patients. Introspection risks becoming the enemy of action.
2. Pharmacies need more support at a local level, which includes investing in a programme of support for pharmacy PCN Leads. Local is where the magic happens; it's where ideas are conceived, innovation is sown and patient care is delivered.
Local capacity for effective support and representation is especially important in the light of the funding that now exists (£4.6 billion) for primary care via PCNs.
3. The right support in the right places.
The right support needs to be given at the right level, in order to avoid duplication and release resources both locally and nationally. PSNC should focus on its core duties - especially negotiation of the national contractual framework - and be given the resources to do this effectively. LPCs should focus on local representation, including support for the implementation and local integration of new national contract services, as well as local service innovation.
4. Accountability and value for money.
There should be clear KPIs and lines of accountability throughout the system. Approximately £11.3 million of contractors' money is spent annually
by LPCs and PSNC. This is a substantial sum and there should be straightforward ways for contractors to monitor the appropriateness and effectiveness of that expenditure. We accept that the total sum is considerably less than the amount spent by equivalent representative systems (notably the British Medical Association and local medical committees representing GPs).
5. Representative, holistic governance.
Independents and multiples share many common interests. Yet their distinctive voices must be heard, respected and evenly balanced in governance locally and nationally.
The review team issued a survey in January, seeking the views of contractors and LPCs on what you wish to see change. The NPA urges you to take part.
Please also feed your thoughts into the NPA (independentsvoice@npa.co.uk), to help us frame our formal submission for the review.
Speaking out for community pharmacy on TV and radio
The NPA was among the pharmacy organisations to complain to the broadcast regulator OFCOM about a guest on ITV's This Morning who described community pharmacists as "pretend doctors" for whom the public has little respect. We also contacted the show's producers to offer a briefing and set the record straight.
The comments made on the programme were demotivating for a key group of health workers on the NHS front line and might also discourage people from accessing support.
Fortunately the following Friday, the programme broadcast a very positive piece about the role of community pharmacy, in an item which was considerably more informed than the earlier broadcast.
The NPA frequently appears in broadcasts, or supports NPA members to take up media opportunities. Please contact the NPA's press office for more information about how you could take part too.
NPA PRODUCTS, SERVICES AND ADVICE
NPA Learning Academy
A new online learning platform has been launched by the NPA to better support students.
The NPA Learning Academy is an interactive way to carry out training and converts some of the current NPA paper courses to an eLearning format, making them available online and on mobile devices.
Sureena Clement, learning and development pharmacist at the NPA, says one of the key benefits is the level of support the NPA can provide.
"Students can directly get in contact with their tutors when they have a query, so they're not waiting long for a response." She adds that the Learning Academy's 'inbox' functionality helps with this and a "module chat" option allows students in the same cohort to start discussions and
communicate with one another while being overseen by their tutors. Additional functions such as 'hot-spots' and 'drag and drop' activities makes learning more fun and engaging, she says.
"As we're living in an age where more people want to do things online and on the go, the Learning Academy allows for that," Sureena explains.
"Students can access their portal on mobile and on tablet so can look over their material easily whilst on the go without having to carry heavy books or folders as they would have to do if they were paper-based."
In the same way that an NPA member would pay for a paper course, they would also pay for the online course. Within this cost, students and their supervisors are offered access to the NPA Learning Academy, so the supervisor can track how the student is progressing with their studies.
Sureena says a new reporting tool will be created to extract the information they have on the Learning Academy to create a report.
"We do have a current reporting tool in place but we aim to develop something which will have more detail and give a wider overview to those in head offi ce, so they can track students' progress a lot more easily."
Go to www.npa.co.uk/learning-anddevelopment
The National Pharmacy Association's
board and committees convened on
January 13-14 in Belfast
Acting Chair of the Board, Andrew Lane, reports:
The NPA board met in Belfast, where we were able to combine our usual activities with an evening reception for NPA members and stakeholders in Northern Ireland, including the newly appointed chief pharmaceutical offi cer Cathy Harrison and the chief executive of Community Pharmacy Northern Ireland Gerard Greene.
Our meeting in Belfast coincided with a signifi cant development in Northern Ireland politics, namely the re-establishment of the Stormont Executive. The governance situation in Northern Ireland over the past two years has made it hard for the health service to pursue transformational improvements and maximise the benefits of community pharmacy for the population. Let's hope that can now begin to change.
The Policy & Practice Committee once again considered the issue of hub and spoke dispensing, which has in theory potential to improve efficiencies, but presents serious risks too. One of our principal concerns is that any developments should be on a level playing field for independent pharmacies and mustn't entrench unhealthy market dominance by the major wholesalers.
The government has committed to "allow all pharmacies to benefit from more efficient hub and spoke dispensing". If all pharmacies are to benefit there needs to be a dynamic and competitive market in which hubs compete for the custom of pharmacies on the basis of quality of service and price. Therefore, we are devising a set of 'level playing field tests', which we hope the government will adopt in due course.
Membership Committee received a report on the NPA's webinar programme, which is free of charge and provides expert insight on a wide range of business and practice topics. In 2019, we hosted 14 webinars in total and we will be at least as active in 2020.
Please take advantage of this member benefi t, and perhaps consider it as part of your continuing professional development. Other key topics on the board agenda this month included pharmacy supervision and recruitment into the pharmacy profession, which has dropped significantly.
We also discussed the matter of LPC reform. Our starting point is that independent pharmacies must be properly represented and supported to build on the strength of their relationships with patients and others locally, to deliver high quality, compassionate care. In consultation with NPA members, we are currently working up a detailed position, to share with the review team established by professor David Wright.
If you wish to comment on anything in this brief report of board proceedings, please get in touch with your NPA regional board member or email independentsvoice@npa.co.uk
The rising tide of employment tribunal
claims - what new quarterly statistics
tell us
If you're concerned about the significant
spike in Employment Tribunal claims in
recent years, it's not time to breathe out
just yet.
The latest round of statistics from the
Ministry of Justice, which allow us to
compare the period from July to September
2019 with the same quarter last year, reveal
that the fallout from the Supreme Court's
decision to abolish fees is yet to subside – if
indeed it does at all.
Greater risk of a claim
The key point to take away is that single
claim receipts are up 38 per cent, from
8,680 claims lodged between July and
September 2018 to 12,007 during this
same period in 2019. Not only is this a
considerable increase year-on-year, but the
previous instalment of quarterly statistics,
which allowed us to compare April to
June 2018 to April to June 2019, revealed
a smaller 16 per cent increase, further
highlighting that the number of cases
involving one individual bringing a claim
against an employer continues on
an upwards trajectory.
Disposals aren't keeping pace with
new claims
Meanwhile, disposals (cases completed in
one way or another) increased by just 4 per
cent. With 38 per cent more claims received,
one might expect that roughly 38% more
claims would be completed, if the system is
effi cient; however, this is evidently not the
case. Add in the fact that the number of
claims outstanding increased by 40 per cent,
all of this is indicative of a sluggish system
that is struggling to keep up with demand.
What does it all mean?
Naturally, further evidence that a claims
culture is progressing is concerning for
employers, not only in relation to the
direct costs involved in dealing with a
claim but also the time these situations
demand. An average tribunal case eats
up about 20 hours of an employer's
time, or 60 to 80 hours if they are
required to attend as a witness.
While you can't account for every
eventuality, there are practical steps
you can take to reduce risk, from
ensuring your recruitment and selection
practices are effective in selecting
the right candidate, to knowing your
policies inside out (and applying them
consistently), to simply treating people
fairly and with respect.
Even so, employment law is
constantly evolving, meaning
employers' actions or inaction can
unwittingly leave them exposed to
legal risk. With this in mind, ensuring
you receive the right support can make
all the difference when it comes to
protecting your organisation against
the stress, disruption and cost of
defending a claim.
Facing an employment-related
issue?
With the worrying trend of tribunal
claims showing no signs of slowing
down, it pays to take expert advice
before acting. For professional,
practical guidance on overcoming
issues quickly, with minimal disruption
and legal risk, contact the NPA
Employment Advisory Service on
0330 123 0558 or email
Changes made to
reverse of new FP10
prescriptions and tokens
The reverse of all new versions of
FP10 prescription forms (including
FP10D, FP10PN and FP10SS) and
Electronic Prescription Service
(EPS) tokens have been updated
to help patients and pharmacy
teams accurately establish a
patient's eligibility for exemption
from prescription charges.
The table below shows examples
of key changes that have been made:
Pharmacists and pharmacy teams
should be aware of the following:
• Both the existing and the updated
FP10 prescription tokens and forms
may be accepted for dispensing
• The existing FP10 prescription
tokens and forms will remain
in circulation until there is no
remaining stock
• The NHS Business Services Authority
(NHSBSA) will process both existing
and new versions using a dual
system during the interim period
• Changes are being made to EPS
prescribing and dispensing systems
to fi t in with the changes made to
the paper FP10 prescriptions and
tokens – these changes may not
occur at the same time as new
tokens being presented
• Existing EPS message codes
can continue to be used during
this time.
For further information contact
the NPA pharmacy services
team on 01727 891 800 or email
Details of change

Patient group that change applies to

Additional information

New exemption box "U" added

For "patients who are in receipt of Universal Credit and meet the criteria."

Exemption box "X" removed

For "was prescribed free-of-charge contraceptives."

• Patients only prescribed free-ofcharge

items (contraceptives or sexually

transmitted infections (STI) treatment) do

not need to complete and sign the back of

the form.

• For patients prescribed both free-of-charge

item(s) and item(s) with a charge on the

same prescription form:

o Patient exempt – complete and sign the

back of the form selecting the correct

exemption category.

o Patient not exempt – complete the

amount paid box and sign the back of

the form.

Rewording of exemption box "G"

For "prescription exemption certificate issued by the Ministry of Defence."

This change was made to give a clearer

indication of the exemption certificates

provided by Veterans UK and patients

entitled to an award under the Armed Forces

Compensation Scheme.

A single exemption category "A" introduced

For "is 60 years of age or over or is under 16 years of age."

The previous exemption boxes "A" and "C" have been combined into a single category.

A new prescriber endorsement – "FS"

For "free supply of sexual health treatment."

• Prescribers endorse prescriptions for

sexually transmitted infections (STI) to show

pharmacy teams that the patient should

not be charged.

• The prescriber endorses the front of the

prescription and signs next to each item

prescribed for STI treatment.
Sponsored
Sponsored education
Identify the 5 key elements to address in your dry skin consultations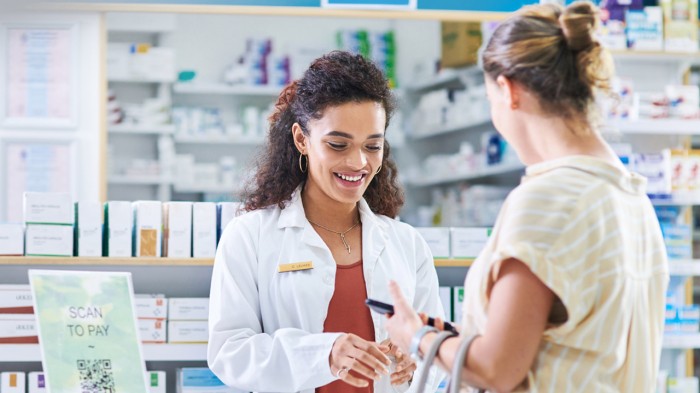 Sponsored education
Refresh your knowledge on managing mild to moderate pain and understand when a combination product can help.
Record my learning outcomes