E-cigs get the nod in new NICE guideline
News
E-cigs get the nod in new NICE guideline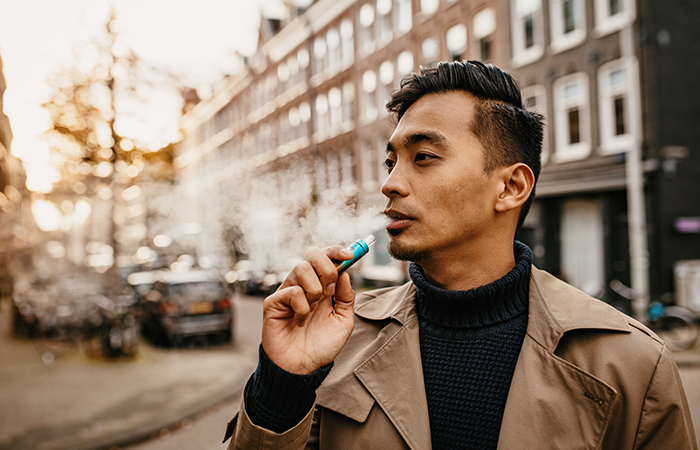 Health workers should give clear and up-to-date information on e-cigarettes to people who are interested in using them to stop smoking, says a new draft guideline out for consultation from NICE.
NICE pointed to evidence showing that nicotine-containing e-cigarettes can help people to stop smoking and are similarly effective to other cessation options such as a combination of short- and long-acting nicotine replacement therapy (NRT).
People should be able to use e-cigarettes as one of several options to support smoking cessation, says NICE, which worked with Public Health England to develop the new guideline.
It advises that, combined with behavioural support, the option of either a combination of short- and long-acting NRT or nicotine-containing e-cigarettes are more likely to result in people successfully stopping smoking.
The draft recommendations state that:
People should be advised on where to find information on nicotine-containing e-cigarettes
E-cigarettes are substantially less harmful than smoking, but that the long-term health effects of e-cigarettes are still uncertain
People should be advised on how to use e-cigarettes correctly and be informed that they should stop smoking completely if they decide to start using nicotine-containing e-cigarettes.
The draft guideline also recommends that, in addition to pharmacological and behavioural support, pregnant women who are referred to a stop-smoking service should be offered vouchers to encourage them to stop smoking. Vouchers – which would not exceed £400 – should only be provided when smoking abstinence is validated by a biochemical test such as a carbon monoxide test, says the guideline.
Evidence shows that this financial incentive approach is both effective and cost effective, and that voucher incentives are seen as acceptable to many pregnant women and healthcare providers. For every 1,000 pregnant women offered vouchers, an additional 177 mothers would stop smoking, suggests the draft guideline.
"Around 10 per cent of women are known to be smokers at the time of giving birth and, given the significant health effects of smoking on both mothers and babies, it is clear that further efforts are required to encourage this group to give up smoking," said Dr Paul Chrisp, director of NICE'S Centre for Guidelines.
However, there are currently no medicinally licensed e-cigarettes. E-cigarettes that contain, or could contain nicotine in the form of e-liquid, are covered under the Tobacco and Related Products Regulations 2016 and need to be notified to the MHRA.
Other devices such as disposable e-cigarettes that do not contain nicotine, and zero nicotine e-liquids, are regulated under the General Product Safety Regulations 2005.
The draft guideline is a consolidation and update of eight previous guidelines on smoking and is out for consultation until 6 August.
Sponsored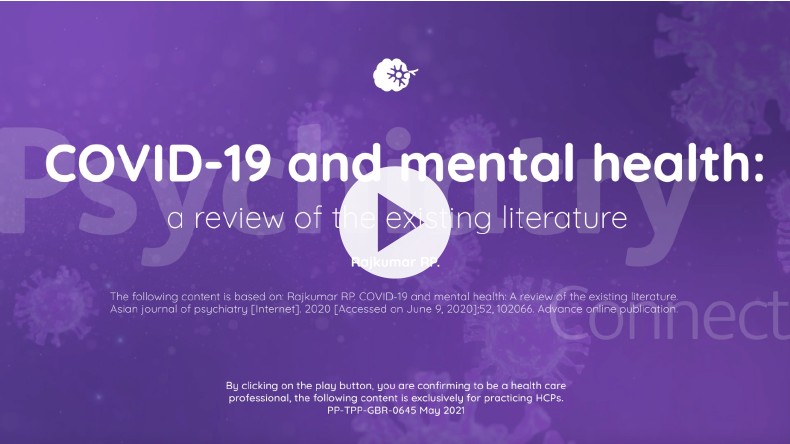 Sponsored education
Viatris has created this short video based on a publication reviewing global research into the potential impact of the Covid-19 pandemic on mental health. It identifies six areas where psychiatrists can play a role in supporting people's mental health through these difficult times.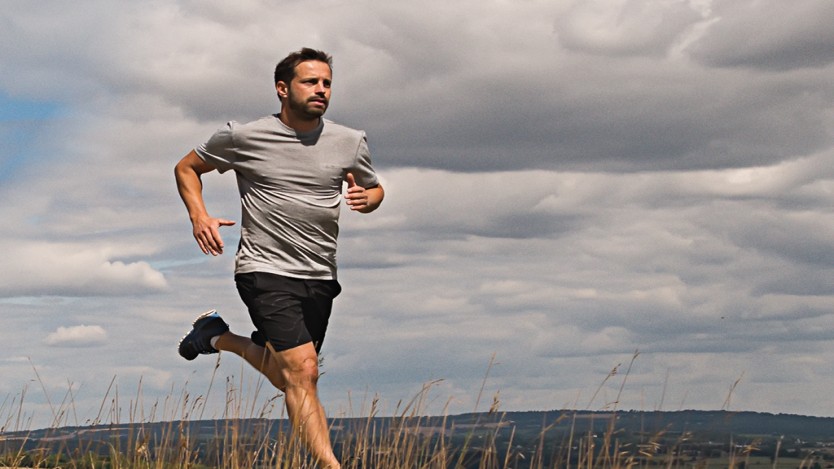 Sponsored education
Make the right recommendations to support customers to stop smoking
Record my learning outcomes