Marketing
Master your metrics
Saam Ali says it's time to stop thinking 'likes' and 'followers' and start thinking 'engagement'
There's a common misconception among pharmacy business owners (and the general population) about Facebook and Twitter performance that has to be addressed in order to develop the right framework for a sound social strategy. This is: that the number of Facebook page 'likes' and Twitter followers you have are the most important metrics to show just how well you're doing on each platform. This simply isn't true. While they are performance metrics, they are not the ones that matter the most. 

Engagement is a much more significant indicator of performance level, and is what generates page likes and followers in the first place. Page likes and followers represent your fan base and, theoretically, your fans will see what you post through your page. However, due to the evolution of Facebook and Twitter and their changing landscape, not all of these people will see your posts. They used to be much more powerful than they are today.

Engagement, however, is a measure of how often people are interacting (reactions, comments, shares, retweets, etc) with the content you are sharing, how often you are sharing content, and what the feedback of the audience is.

On Facebook, this is considered 'Talking About This'. If your audience engages with a post you share, this will create a 'story' on their newsfeed for all of their friends to see, which can then lead to engagement of their friends and so on. This cascade effect can lead to things becoming viral.

Social media is all about generating conversations with your audience and building relationships with your customers. When people engage with the content you share, they are essentially helping you with brand awareness and are automatically installing trust within their own circle of friends.

Good content published on a regular basis can ultimately lead to more people visiting your website or coming into the pharmacy. This is the most powerful component of a social media strategy. How do I know what is engaging? If you post something on Facebook and it has generated a lot of 'likes', 'shares' or 'comments', this means you're engaging your audience. They are in essence "talking about it".

Chemist Direct recently posted a Sebamed competition. It urged visitors to 'like' and 'share' the post and generated over 380 shares.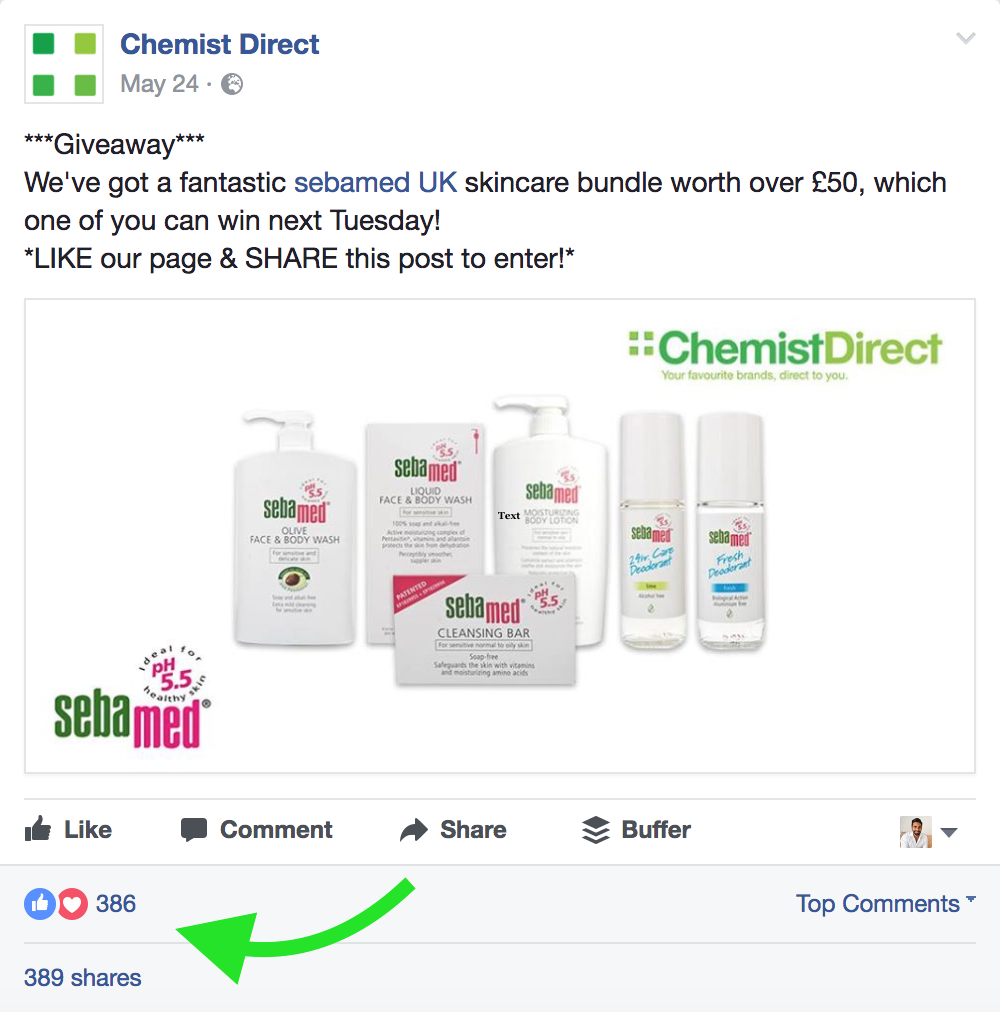 Equally, you can analyse how well any of your posts have performed by looking at your Insights, which is always located at the top of your Facebook page. Checking this on a regular basis will help you to understand which posts are working, and which ones are not, so you can adjust your strategy accordingly.

On Twitter, you'll know if you've engaged your audience by the number of likes, comments and retweets you generate from a post. Have a look at the engagement generated by this post from CVS pharmacy in the States: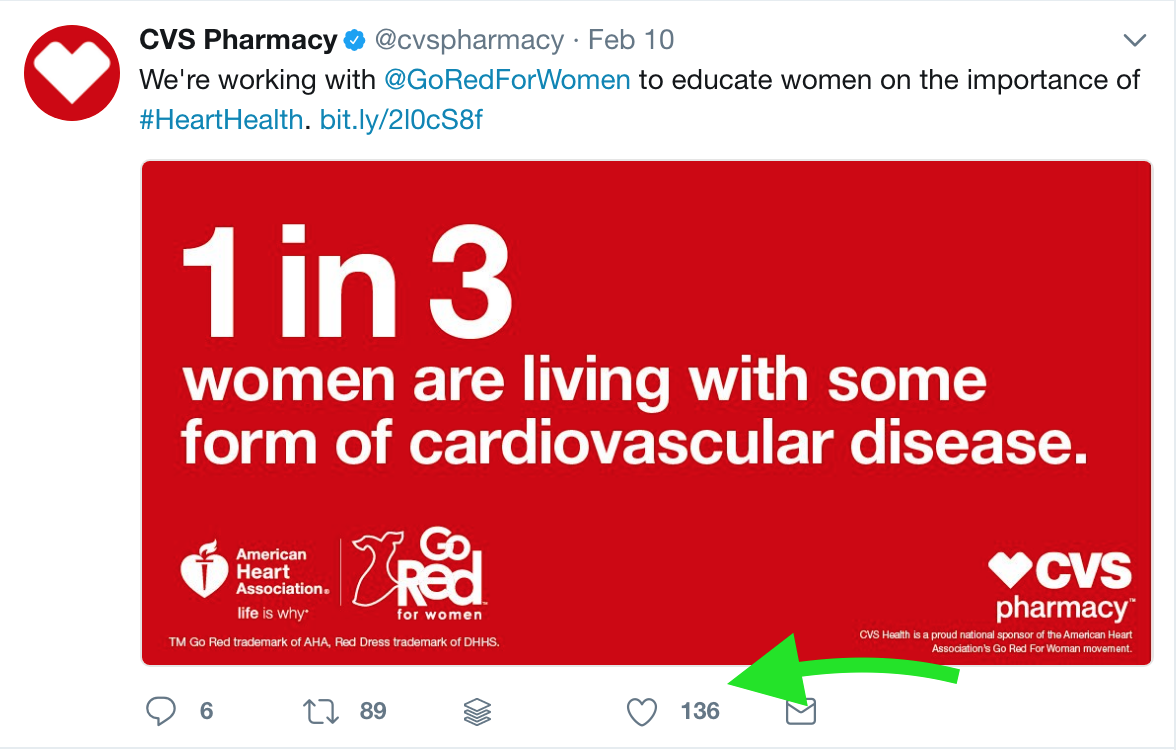 Twitter also has analytics you can check which will give you an insight into which of your tweets are being engaged with most. This can be accessed by navigating to your profile setting and selecting 'Analytics'.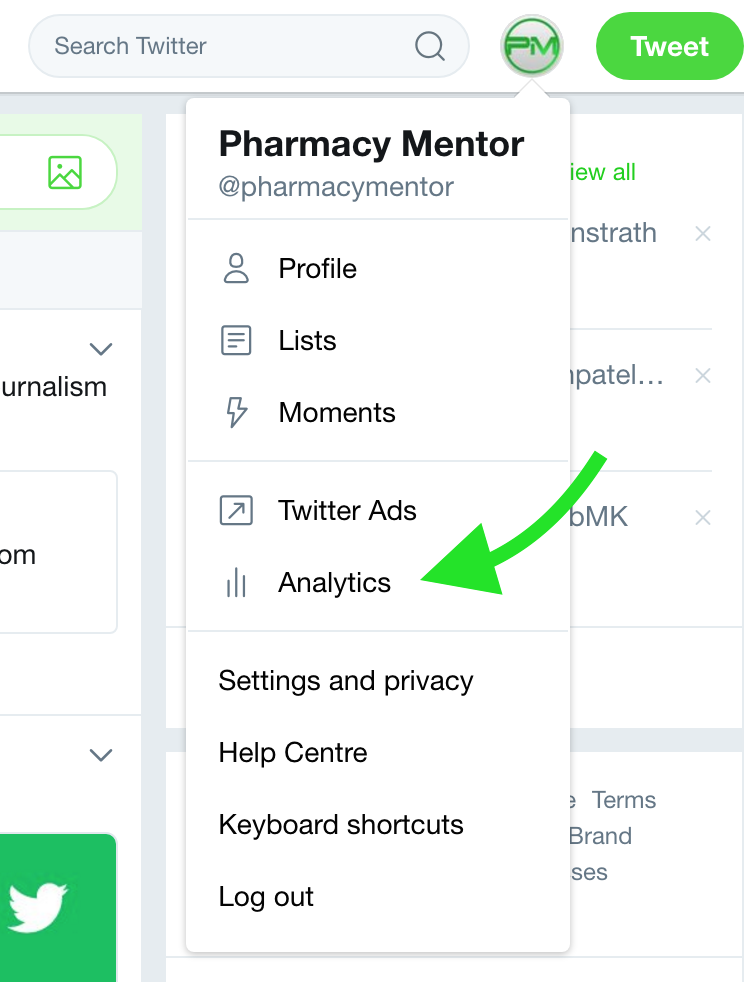 What kinds of posts generate the most engagement?
It is statistically proven that posts that contain a link, picture or video generate the most engagement, and, of these three, video is the most potent. This is representative of most social media platforms, so always think about what kind of media you can attach to your posts. I highly recommend taking a look online at a post by Kevan Lee from Buffer on how to write the perfect Facebook post. It breaks down exactly what makes a Facebook post engaging and the theory can be used across all your social media platforms.

You can read it at: https://blog.bufferapp.com/ anatomy-of-a-perfect-facebook-post What you have to keep at the top of your mind is that it's all about the quality of content you publish and that the amount of engagement you generate is the most accurate way of assessing your performance. The more engaging content you post, the more you will grow your audience and the better you'll be performing.
 
To download Saam's new (and free!) 60 page e-book, Mastering Digital Pharmacy, click here.
Sponsored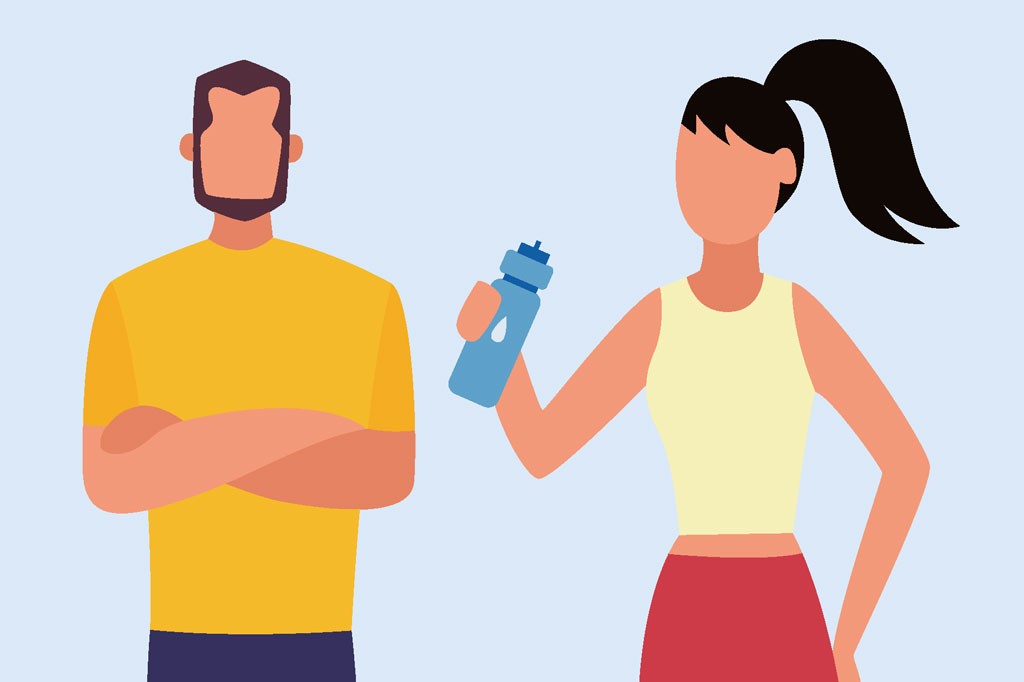 Sponsored education
Understand the important role oral rehydration products play in helping prevent dehydration after illness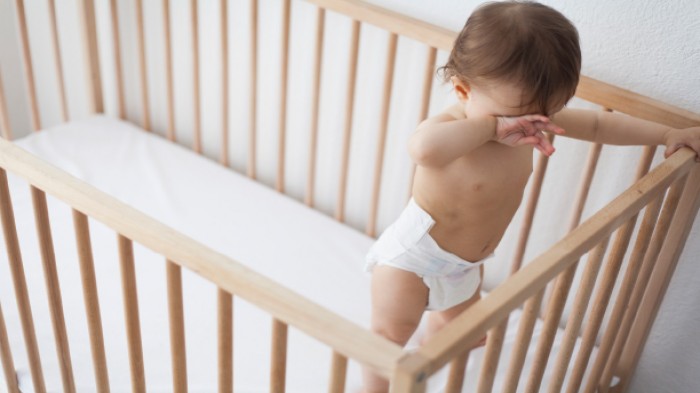 Sponsored education
Prepare to advise parents and carers on appropriate management of their children's eczema.
Record my learning outcomes