The pros and cons of artificial intelligence
Legal
The pros and cons of artificial intelligence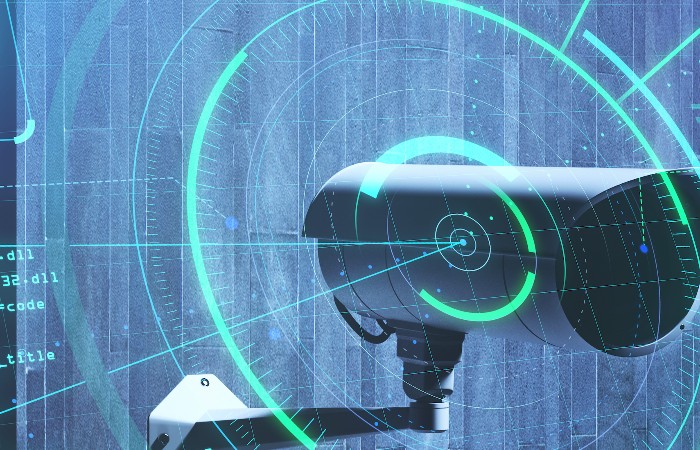 What are the advantages and risks of artificial intelligence on safety in the workplace? Charlotte Healy explains…
AI is already transforming the way we think about work, with around 37 per cent of businesses now incorporating some form of AI into their business processes.
However, it is also starting to be used to improve health and safety in the workplace, including in pharmaceutical warehouses and distribution centres across the UK.
One of the most promising applications of AI in workplace safety is computer vision technology, which is paired up to existing CCTV systems and analyses camera footage, for example by monitoring worker behaviour (such as whether someone is wearing insufficient PPE) and detecting potential hazards, such as trip hazards or when a person is in a restricted zone.
AI technology can also be used to monitor the condition of machinery and transport systems, detect abnormalities and alert employers of potential problems.
Marks & Spencer, which operates 19 distribution centres and warehouses nationally, recently announced that it reduced workplace incidents by 80 per cent within the first 10 weeks of introducing computer vision technology at its distribution centre in Castle Donington.
This was because its health and safety team were able to identify patterns in unsafe behaviours on the warehouse floor, and then quickly take proactive action and provide focused training to staff to correct issues and improve workers' attitude towards safety. M&S have also increased near miss reporting by over 10 per cent, due to incidents that weren't seen at the time becoming visible.
Alice Conners, HSE Specialist at M&S, said: "We can't be everywhere at once, and we can't be on site 24 hours a day … AI is like having an extra set of eyes, and it helps us in keeping our colleagues safe."
It is the responsibility of every employer to ensure, so far as is reasonably practicable, the health, safety and welfare at work of all workers (in accordance with sections 2 and 3 of the Health and Safety at Work etc Act 1974).
The workplace can be a dangerous place. However, that continuous eye on workers means that health and safety managers do not have to rely solely on walkarounds to identify safety issues and these can be identified in real-time.
Although AI has a lot of potential benefits for workplace safety, it is important to note that it is not a universal cure for everything and humans still need to be involved in decision-making processes. AI is also ineffective in situations where there is no data available; for example, if a new type of hazard emerges, then AI might not be able to predict it.
High levels of surveillance may also be perceived by workers as undue intrusion into their privacy, which can have adverse effects such as stress, anxiety and depression (for example, if AI is mis-used to calculate how long they spend in restrooms or how many breaks they take).
It is therefore important to communicate with workers early in the implementation process to help alleviate these concerns.
Another risk frequently reported in relation to AI is the intensification of work. For example, whilst it can be used to track-task completion times, care needs to be taken around incentivising workers to complete tasks too quickly at the expense of health and safety.
However, if used in the right way, AI can make workplaces safer environment for workers, which in turn can save employers money by reducing the risk of fines and legal action, reducing the amount of time workers are out of work due to injuries and increasing productivity.
The above is a general overview and we recommend that independent legal advice is sought for your specific concerns. If you require further information in relation to the points raised in this article, you should contact Charlotte Healy who is a solicitor in the commercial disputes team at Charles Russell Speechlys LLP. Charlotte can be contacted on Charlotte.Healy@crsblaw.com