Interview: Thorrun Govind
Interviews
Interview: Thorrun Govind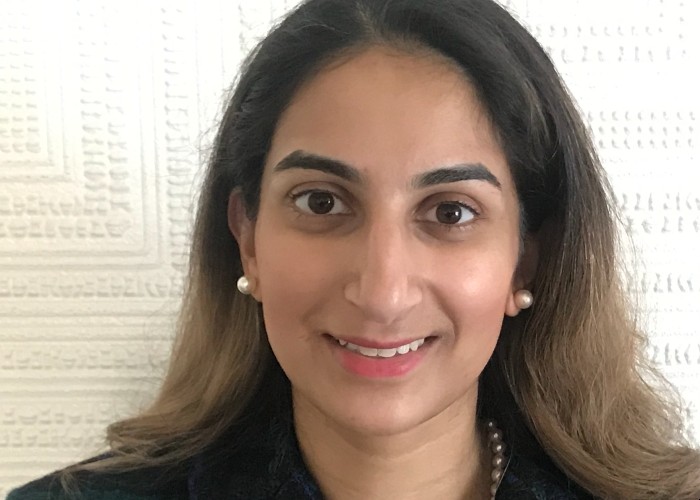 Thorrun Govind has taken up her role as English Pharmacy Board chair with relish...and there is much work to do, as she tells Neil Trainis…


"It's been a busy time for me," Thorrun Govind says candidly but relaxed. The chair of the Royal Pharmaceutical Society's English Pharmacy Board has had plenty to occupy her since her election to the role in June, be it funding, pharmacies' place in another NHS restructure, Covid vaccine indemnity, the government's plan to raise the age for free prescriptions to 66.
The list feels endless but Thorrun has taken it all in her stride. She has not even turned 30 but it already feels like she has headed up the EPB for 10 years and been on the pharmacy circuit for longer than that given her fairly regular appearances on national television and in printed press down the years. And as if her pharmacy in-tray was not full enough, she qualified as a solicitor last month.
"I've been particularly interested in supporting healthcare professionals like pharmacists, so that was my immediate interest. I definitely think there's some benefits to studying law," she says having been asked why she decided to take up law.
"We've got people within the profession who have studied law in the past. I'm just someone who likes learning. I'm sure there'll be another degree or something on the horizon in the future. But I am a practising community pharmacist, I know what it feels like to be on the frontline, I am on the frontline.
"I don't think there's a day or even an hour that goes by when I'm not thinking of something pharmacy-related. It's just part of my personal journey that I like studying. I like studying where I don't feel like there's much pressure on me.
"When you're doing your first degree, and we've got a trainee pharmacist who's just done their pre-reg exam, you put a lot of pressure on yourself when you're doing your first degree. Becoming a professional to me is everything."
Her law qualification could come in handy. Who knows, she may be able to use her legal expertise to help a pharmacist who is in need of assistance.
"That's exactly why I started studying it as well. I do work for a leading healthcare law firm, so I am able to support healthcare professionals like pharmacists which I really enjoy."
Given Thorrun's interest in law, it feels right to ask her about the RPS's failed attempt to secure its legal costs from a former employee who brought claims against it for unfair dismissal and discrimination. Jessica Été alleged she suffered discrimination because of her race and sex while working at the professional leadership body as a software developer between February and November 2019. The RPS said her claims were "entirely vexatious and unfounded" and the case did not reach a preliminary hearing.
Thorrun is asked if she thinks Ms Été's allegations have in some way undermined its attempt to place itself as a leading promoter of equality, diversity and inclusion within pharmacy.
"I'm not going to comment on this case but what I will comment on is the composition of the boards because I'm well placed to do that. We value new people joining. That's why you've got Andre Yeung as treasurer in his first three years doing a great job, that's why you're seeing younger members of the profession wanting to stand for election.
"Over the election period, I was contacted by lots of people of varying backgrounds who wanted to know more about the boards. You had younger members say to me 'you've done it, so tell me more about that.'
"The organisation definitely attracts diversity because it's recognised for what it does. It's also a place people know they are going to be accepted. We've got a diverse board, male or female, different ethnicities, so I'm really proud.
"We've got diversity of sectors as well, hospital, primary care, we've got different backgrounds, different ages. I think there's a lot that we're working on and there's a lot to do."
Call out racism wherever it is
Thorrun says the RPS sees it as its "place to call out racism wherever it is" and insists she is confident it would investigate thoroughly and robustly if she ever experienced racial discrimination. She is, understandably, defensive of the RPS. It has, however, been losing members. The figures for this year's national board elections appeared to show a decline of almost 10 per cent in membership in the last two years. People are questioning the RPS's relevance. One very reasonable view is it faces an existential threat. Thorrun disagrees.
"In terms of membership, we did have a little dip but we're seeing people joining us and over the past few weeks we've had people commending some of the work that we've been doing, saying 'I'm going to join, I need to become a member.' I think it's great.
"I don't think we've got an existential threat. I think we've got a lot of members who really appreciate what we do. With the Covid recovery, we've got an even bigger part to play in the healthcare system as an organisation.
"I think people appreciate that and they want us to be leading the way as we've done in recent weeks. We've been talking about masks in pharmacies, joining up with other organisations like the (British Medical Association) and so on, we've highlighted prescription charges, we have highlighted indemnity. We're constantly making sure the grassroots pharmacist is on our agenda."
The latest Conservative NHS overhaul presents genuine concerns for grassroots community pharmacists. They did not thrive under Andrew Lansley's reforms and LPCs now look like facing a battle to establish themselves on integrated care boards (ICBs).
"We always knew ICSs were coming and this is a long time in the planning," Thorrun says. "This is the first big, major health reform since 2012. The important part is the RPS leads in making sure pharmacists have a seat at the table and that's exactly what we're going to be working towards.
"We'll make sure we're involved in local NHS decision-making and hopefully some more commissioned services at a local level. That's definitely something we would support."
The immediate question is what exactly can the RPS do to ensure pharmacists have a voice on these new structures? A cynical but legitimate view is it does not have the influence of a BMA.
"As I've continued to say for weeks and months, we are all ambassadors for the profession, so what we're doing at the RPS is empowering our members to make sure they have the confidence and are supported to achieve those leadership roles.
"That could be taking part in RPS mentoring. I'm a mentor and I've got mentees as well, making use of mechanisms like that to support their practice. It is a workstream we're looking at, so I'm not going to go into too much detail. I think being able to give people the tools to enable themselves to get round those tables is definitely within the scope of the RPS.
"Little ships can make a big difference. We're all very capable of showing leadership and the RPS can help support that and if we've got multiple people showing leadership, that helps create a wave of change."
The extent to which the RPS can have a telling influence is already being put to the test. Thorrun recently called for talks between pharmacy's professional leadership body, the Royal College of General Practitioners and other royal colleges to discuss how the RPS can work with them within a healthcare landscape dominated by integrated care systems (ICSs) and characterised by local collaborative approaches between professions.
"I've met with RCGP already and had a really, really positive conversation. There's a lot between the two professions that we have in common, such as funding issues. We have been raising issues concerning funding for years now and I know recently in the newspapers, there's been a lot of talk about the struggles general practice is having. So together, there are quite a lot of things that we have in common and the difficulties we have.
"If we can have a greater understanding of the pressure points on each other, commissioned services for example, that can have a great influence on that. In terms of the (community pharmacist consultation service), what we're saying is seven out of 10 referrals that are sent are dealt with by community pharmacists.
"That's absolutely fantastic and GPs want that because, let's face it, they are working hard and are busy just like us in different ways, so there's a lot in common. Watch this space. There's definitely more on that."
Benefit of collaboration between professions
Thorrun says she has been in touch with other royal colleges "on different matters" but the ICS issue is pressing. In the last restructure, community pharmacists did not have great influence with clinical commissioning groups across England and they will want to avoid that this time round.
"We need to support pharmacists to apply for (ICB) roles," she says. "In terms of local commissioning, we know in our local areas what's best for our local communities. As a community pharmacist, I'm right in the heart of my local community. But we also need to be supporting community pharmacists to develop as well, with independent prescribing.
"It's not just about ICSs, it's also about the clinical skills of community pharmacists and empowering them at that level. I'd love to see more commissioned services at a local level and maybe some greater working between ICSs so we have less variation, for example, for locums who are moving across patches. That would be absolutely fantastic.
"We know that the locum workforce is a really important part of the profession but we need to support them so they are able to fulfil their roles and part of that is making it easier for them to move from place to place."
Thorrun insists she is "someone who sees the benefit of collaboration between professions."
"In hospital, they are excellent at doing that aren't they. You wouldn't go into a hospital ward without seeing about 10 different professionals from different teams. In community pharmacy, we're working so hard but sometimes it feels like we're on our own. Why shouldn't we make sure we've got other people around the table supporting us with the same things?
"It's like the CPCS. Imagine if a patient comes in with an eye problem and I could refer them to an optician. It's such a great team and there's so much more that can be done with it."
In Thorrun's eyes, the glass is half full, not half empty. There is a bright future for community pharmacy. She makes you a believer.
"There's a lot of promise when you're working with other professions who have difficulties we can assist with. At the end of the day, what are they looking for through these ICSs? We've got to make sure any services are appropriately funded and that we've got the right mix of staff available to us.
"We can go in with a negative tone about these ICSs but they're coming in whether we like it or not and it's our choice how we play that relationship."










Sponsored
Sponsored education
With research suggesting a possible link between COVID-19 and EPs, make sure you're confident discussing EPs and their treatment with customers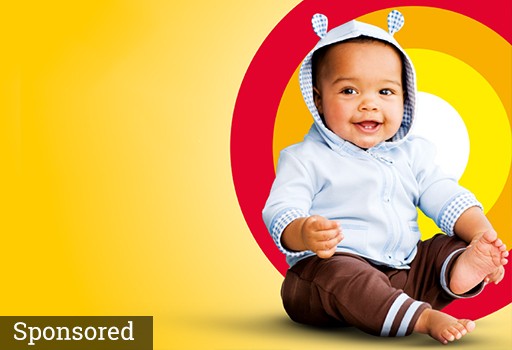 Sponsored education
Get to grips with the current guidance on managing fever in children and how antipyretics can help, and discover products you can recommend.
Record my learning outcomes