Interviews
Interview: Ashley Cowen
There is no economic case for independents to get involved in hub and spoke as it stands, warns Ashley Cowen. The sales and operations director at AAH talks to Neil Trainis…
Ashley Cowen has a lot on his mind but he is not reluctant to unload. That is a relief as far as this interview is concerned because from time to time, people in leading roles at big companies can find they have limited scope to speak freely when questioned by journalists. Not in this case.
The sales and operations director at AAH, whose CV includes general manager of operations at Amazon and area GM at British Airways where he oversaw sales, marketing and airport operations for Asia, the Pacific, Africa and the Middle East, addresses a raft of issues swirling around community pharmacy, such as why some wholesalers, including the one the works for, continue to use medicines quotas to the chagrin of pharmacists, whether pharmaceutical wholesaling is suffering from a workforce shortage and if hub and spoke is more of a threat than an assistance to independents.
The latter produces an intriguing discussion. After months of waiting, a government consultation exploring two models is under way; one where a patient's prescription is assembled by the hub and sent back to the spoke to make the supply, the other in which the hub supplies the prescription directly to the patient. Yet things remain far from clear.
As the Bristol-based pharmacist Ade Williams warned during the Pharmacy Show last year, hub and spoke could create "structural vulnerabilities" within the independent sector because it might give major wholesalers greater market power and benefit vertically-integrated companies at the expense of independents whose buying power could be weakened.
We sit at a small table in the corner of a London Bridge coffee shop as espresso machines hiss and whistle and baristas bark out orders but none of that breaks Ashley's concentration as he ponders the idea that hub and spoke will erode independents' buying margins and give wholesalers more market power. He says the model, as things stand, is unsuitable for small pharmacies.
"There's so many imponderables here. People need to take a heavy dose of realism that hub and spoke is not a golden solution, the golden bullet to fixing pharmacy operations and making it more efficient.
"Sure, some of the bigger organisations, AAH does it for Lloyds, Alliance have done it for Boots, Phoenix do it for Rowlands, means there's a certain amount of scale for that level of investment but I can't think of a way that the model would work where anybody really benefits when it gets down to a small scale.
"If I'm going to offer a service to anybody, I'm going to have to invest multiple millions of pounds and the real estate that goes with it. I'm going to turn to the business and say 'I need to find a way of getting that money back.' So, who's going to pay me extra for doing that service when the margins on a script are so paper-thin you can see through them?
"I haven't got a great business model that says I'm going to earn a load of money for this, so what's the payback for the investment? If we haven't got a payback for that investment, where is the efficiency really going to come from?
"We'll say to the pharmacy 'you can make more money because you don't have the pharmacist's time because that's why they're invested in hub and spoke, so you can do more services.' Go on then, prove it. Prove it to me because I don't see it everywhere. I really don't."
Ashley says there is "a mystic around" hub and spoke being "brilliant" because, as promoters of the model will tell you, it will free up pharmacists to do more services. Yet he insists "only the really big pharmacies are able to benefit from it." Just last month, the Company Chemists' Association warned not enough funding was being generated through service income in the five-year community pharmacy contractual framework to make hub and spoke a realistic proposition across the UK.
Struggle to see hub and spoke benefit for independents
"I see some benefits but it requires rigorous adherence to process on a pharmacist's team to really extract that benefit and there's no real money in services that's going to pay for the extra," Ashley says.
"You might need to pay me so far as I can see at the moment, so there are some fundamentals that we have to think about, the economics of doing any of this, before we get to operational efficiencies or even the legislation. Actually, some of those really big pharmacies have got a choice to go into robotics themselves with a back-of-shop robot which would be equally beneficial if not more and therefore, they've got some choices about how they would shape their business well before they have to think about hub and spoke."
If concerns independents' buying margins will be eroded by large wholesalers and hub and spoke will only really benefit large chains are well-founded, the CCA's admission came as something of a surprise, although its chief executive Malcolm Harrison pointed out that hub and spoke is not being driven by his organisation or its members. Ashley steadfastly insists that as far as independents are concerned, he is "finding it really hard to see where there's an economic model" to justify it.
"Somebody needs to explain that to me because I can't see it. Government and some others have rushed this solution to say 'that's brilliant, I can free up my pharmacist's time.' Think about some of the very small pharmacies particularly. Those that live above the shop, countryside pharmacy. They're going to give their dispensing work to a great big machine in the middle of the country.
"What will they save? Nothing. The pharmacist is still going to be there opening the shop in the morning, closing it in the afternoon doing their put-away, doing their ordering, looking after their patients. They've got to think about what it is that's going to drive their efficiencies.
"When you get to the really big pharmacies, you can start to say 'when I add all this, it makes a lot of sense.' But those big pharmacies have got some choices about do I do it myself, am I part of a collective that might want to do it for me, should I have a robot in the back of the shop to generate those efficiencies? Should I be using more of my technician's time? Should I be putting more pressure on the PMR provider to find a better way for my workflow to work?
"There's loads of things the big guys, 7,000-plus script-type sizes, have got before they want to rush in and start saying hub and spoke is the answer. I caution rushing into this. There's a lot of scrutiny needed on where exactly the benefit is. And if you tell me, I'll be part of it, but at the moment I'm struggling to see it."
Listening to Ashley, it feels like Williams' anxiety that hub and spoke will take away independents' control over their buying margins is justified.
"That's another dimension, who's buying that drug for who? Where's the ownership of that drug? I don't know," Ashley says. "Are you saying to me 'I'm buying hub and spoke from you, so you buy the drug…well, why don't you come to me and talk about the fact that will you still buy the drug?' That's another dimension to this that isn't clear. Who is doing the buying?"
No-one wants quotas
It feels like medicines shortages have been an issue for pharmacies since the year dot but the Covid pandemic exacerbated the problem. According to the NHS Business Services Authority, 22,039 prescription items were dispensed against a serious shortage protocol in 2020. Last year it was 16,370 prescription items. Ashley says he has been surprised at the vulnerability of the supply chain since he came into the pharmaceutical industry four years ago.
"What I'm learning is there are so many factors that can affect or lead to shortages. Some of the things we've dealt with more recently have been directly related to pandemic issues where we know that some drugs have come through China or India and they themselves have had factory slowdowns and therefore, that supply chain is difficult.
"We know the cost of freight is very difficult and that has a bearing on getting stuff to the UK right now. Previous to that, I'm aware of the slightest defect in a batch of the API (active pharmaceutical ingredient) can affect that whole batch and therefore, you're waiting for something to come and it doesn't make it.
"And I'm particularly involved in HRT shortages in the last 18 months or so which have been directly affected by manufacturing quality issues. So there's many fragilities in the chain. I would not agree now that the NHS or the minister for health doesn't know what to do. I think we're getting a lot of support now from bodies all over the NHS, particularly Trust chief executives running big hospitals.
"They are very involved in trying to build greater resilience with us and the manufacturers to get better overall. It's about continuous improvement now. We've got people's attention. More and more people have understood the situation. Just look at what we had to do for Brexit for example. We built a lot of stock to insulate ourselves from Brexit, so we can prove that in some instances, it can be done. We've just got to learn from that and push harder at doing it over some of the things we know are short."
Other factors have made it difficult for contractors to source medicines. In October 2020, the PSNC's Yorkshire and the Humber regional representative David Broome said drug quota allocation restrictions used by some wholesalers and manufacturers were on the increase. Contractors, he said, reported that quotas were being applied to more drugs and existing quota allocations were being drastically reduced. Ashley concedes quotas are "an absolute pain for everybody, particularly if you've got a patient standing literally in front of you" yet he also insists they are necessary.
"Nobody wants quotas. It's a signal the supply chain has failed somewhere. We are in the middle as a wholesaler but the vast majority of quotas are put on by branded manufacturers and the quotas are there when something isn't available for everybody.
"We need to find a way to be fair. If something is going short, we can't have one group buying it all. We need to preserve that stock to make it fair and quotas is the way we do it. If somebody can come up with a better way, I'm very happy to adopt it. But we use quotas.
"One of the things we've developed is the ability to still get access to some of that stock that's quota-ed through digital means. In the old days, if you presented a script, you'd have to phone and speak to somebody, the phones would be blocked and you'd have to fax the script through.
"For AAH now, you can do all of that digitally, so it's a dead easy interaction that says 'I've got the script, I can validate the script and therefore, can you send me one of those (medicines) and if we've got it, we'll do that straight away. But the only way we can protect fair share is quotas. A huge percentage are imposed on us from the manufacturers where they just don't have enough stock for the entire country's demand and so it's just one of those things we have to employ to give it fair share for everybody."
He insists AAH talks to manufacturers on a daily basis to try to solve the problems caused by quotas. "Some are better than others frankly in working with us on how we can build our own stocks or how they can build their stocks or whether they are able to find a better way of increasing their manufacturing."
Ashley is adamant AAH is doing its bit to ensure medicines reach pharmacies promptly, pointing to its twice-a-day-delivery service and investment in its 16 distribution centres in the UK. AAH is also investing £30 million to upgrade its 900-plus fleet of temperature-controlled larger vans which he says will be "much more fuel-efficient," ensure products are not impacted by the heat or cold and allow them to "fit more totes in the van." And he insists it will be business as "normal" for AAH following the sale of McKesson UK to private equity firm Aurelius Group.
Wholesaler workforce pressures
It may not be business as usual for pharmaceutical wholesalers in the near future if Martin Sawer at the Healthcare Distribution Association is to be believed. Last year, he warned workforce shortages are the next big problem on the horizon. Wholesalers, he said, are already enduring a labour shortage that will worsen if the government does not step in, revealing that some wholesalers have been using warehouse employees to drive forklifts and office staff to work in the warehouse. Ashley is asked if AAH has experienced similar workforce issues.
"We had a difficult January. That's where our pressure point was. We had a very good response from all of our teams throughout the pandemic and it was only when Omicron really bit through Christmas to the end of January when we saw a significant absence.
"What Martin is referring to is the first levels of business continuity - you try and increase the flexibility of your own team so you feel there isn't any problem. The reference to warehouse people driving vans, they are perfectly trained, that was part of our plan. The first tier of protection to make sure the medicines get to the patient is our own flexibility. That was really tested in January.
"Absence for us is very low normally. I would say, for the total population, it was down at one and a half per cent absence and we were getting to the 20 and even 30 per cent of absence through that Christmas/January period. We apologise for it. We did cancel routes on some days to deliveries because that was such a shock for the system to deal with."
Ashley concedes there has been "pressure on recruitment for people who want to work in warehouses or driving vans" but insists that has not hit AAH hard because it has "a really low turnover" of staff. Nonetheless, Sawer's claim that without government support, there is reason to worry about the "long-term structure of supply in the next 12 months" was sobering.
"If you look at the supply chain overall, I think he's probably right when you add in how the drugs get to wholesalers, what is the whole industry looking like when you look at logistics more generally and how you get that last-mile delivery when there's so much competition for van drivers and so on.
"But if I'm looking at my base, I'm never naïve enough to say 'it's never' but we've got good plans in place to ensure people love working for us…and we don't let our customers down.
"There's a long way to go on that first before we ask for any help."
Sponsored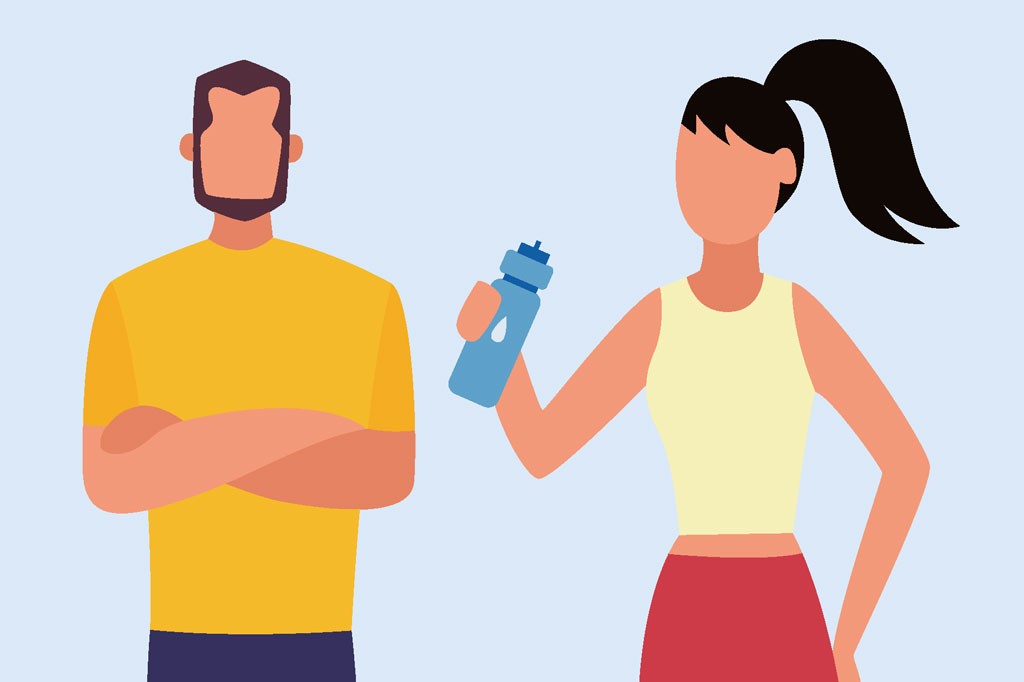 Sponsored education
Understand the important role oral rehydration products play in helping prevent dehydration after illness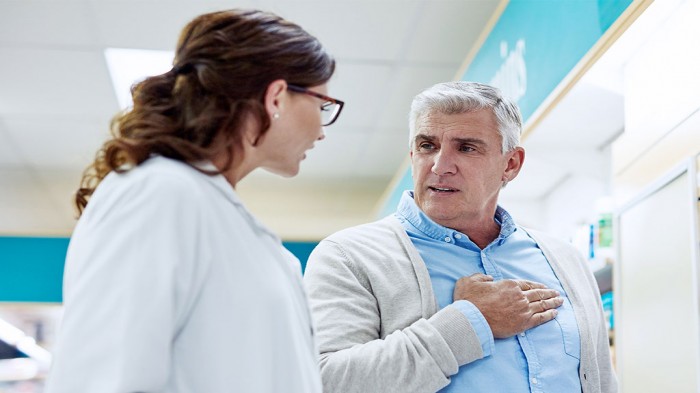 Sponsored education
Discover the key benefits of Guardium so you can recommend this PPI with confidence to help ease heartburn and acid reflux symptoms
Record my learning outcomes