Finance
Feeling the squeeze?
With the funding cuts and the more recent Category M clawback announcement, what can contractors do to reduce the cash flow squeeze, asks Tony Evans of Christie & Co
 
While the sector was given plenty of notice of the Department of Health's impending funding cuts with its initial announcement dating back to December 2015, the recent Category M clawback of £180m to be taken over 12 months from August this year has undoubtedly take some contractors by surprise.

With yet another perceived squeeze on cash flow, it's incumbent on operators, that if they have not already done so, to review all operational costs and where possible reduce their cash flow burden. In many cases, we've seen independent operators reduce their reliance on locum cover, opting to extend their own working week to bridge the gap.

Others have turned to their suppliers in an attempt to renegotiate terms. In a similar vein, many have completely reviewed their buying processes, opting to reduce their reliance on first line suppliers, and opting to use a host of short liners to seek more competitive deals. All of these have been used to various degrees of success.

Activity review
Another area to examine is the pharmacy's dispensing activity and questioning where extended hours are undertaken, over and above the core contract, or whether a reduction in opening hours may reduce staffing a well as some establishment costs (without seeing a reduction in dispensing activity). Most PMR systems will provide dispensing activity reports enabling contractors to consider whether the activity warrants the extended hours.

While all of these are not overnight fixes, we've seen many operators successfully control costs, thereby helping reduce the squeeze the cuts and clawback have created. From a finance point of view, my colleague at Christie Finance, David Ward, who is a director specialising in pharmacy funding, points out that one of the largest pressures on cash flow will be any business loans the pharmacy may have.

Despite the negative connotations the funding cuts and Cat M clawback have, many banks continue to view the sector positively. However, it should be noted that some traditional lenders have been more cautious and have adjusted their appetite and pricing accordingly.

So, if you currently have borrowings with a particular lender and you are feeling the pressure with the monthly repayments, or perhaps would like to explore if you could use the equity within your existing business in order to buy another one, then now would be an ideal time to talk to a pharmacy broker who can give you advice on the options available. With over a dozen active lenders in the medical market, don't miss out on potential opportunities.
Sponsored
Sponsored education
With research suggesting a possible link between COVID-19 and EPs, make sure you're confident discussing EPs and their treatment with customers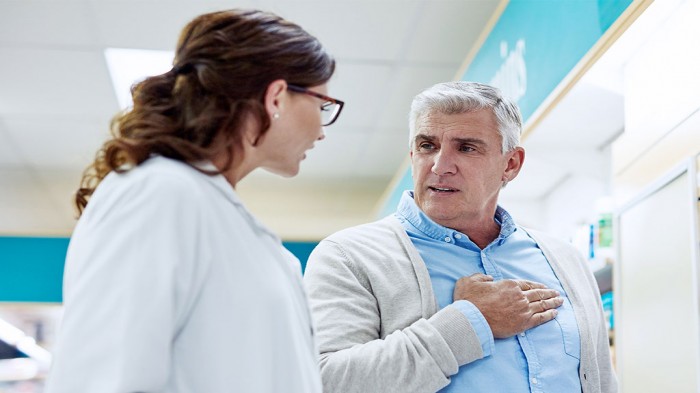 Sponsored education
Discover the key benefits of Guardium so you can recommend this PPI with confidence to help ease heartburn and acid reflux symptoms
Record my learning outcomes