Lung cancer awareness campaign in all Welsh pharmacies
Events
Lung cancer awareness campaign in all Welsh pharmacies
All 716 community pharmacies across Wales are taking part in a lung cancer awareness campaign  that starts today and runs for a month.
Community Pharmacy teams are identifying people over 50 who have had a persistent cough for three weeks or more and advising them to visit their GP. Pharmacy staff are informing people of the benefits of promptly telling their GP if they have any of the other potential symptoms of lung cancer.
The 'Be Clear on Cancer' campaign is part of a wider campaign led by the NHS Wales Lung Cancer Initiative in partnership with the seven Welsh health boards, the Wales Cancer Network, Public Health Wales, Community Pharmacy Wales and third sector organisations including Tenovus Cancer Care.
Lung cancer is one of the most common cancers in Wales and survival from lung cancer in Wales is almost the lowest in Europe at 28th out of 29 countries. 
Chief executive of Community Pharmacy Wales Russell Goodway said: "Community pharmacies are ideally placed to run a campaign such as this. They are the most easily accessible healthcare provider in every community across Wales and so have the potential to make important contributions to health improvement and help tackle the higher than average levels of lung cancer which is most prevalent in more deprived areas."
Dr Nick Davies, a GP and ambassador for the lung cancer awareness campaign, adds: "I often hear my patients say how they have delayed coming to see me because they didn't think their symptom was serious or that they didn't want to waste valuable GP time. The risk of developing lung cancer increases with age, so it's important that people tell their GP if they have been coughing persistently for three weeks. Detecting cancer early could make it more treatable and could save your life."
The 'Be Clear on Cancer 'lung cancer awareness campaign is being supported with TV, press, digital and bus advertising, as well as leaflets and advice through pharmacies and GP surgeries.  
Sponsored
Sponsored education
With research suggesting a possible link between COVID-19 and EPs, make sure you're confident discussing EPs and their treatment with customers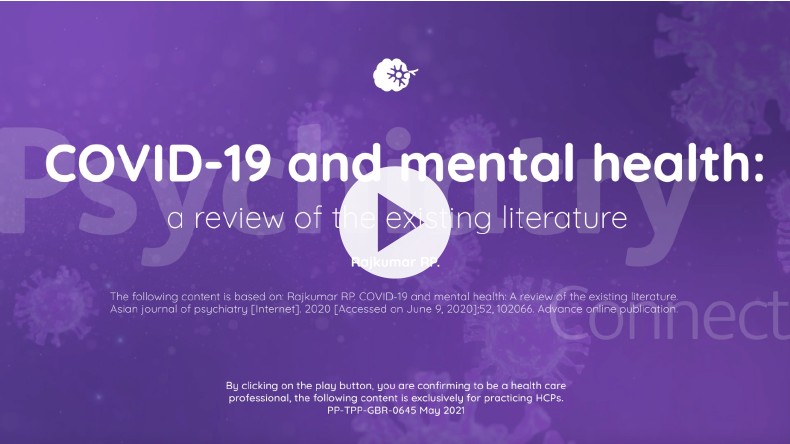 Sponsored education
Viatris has created this short video based on a publication reviewing global research into the potential impact of the Covid-19 pandemic on mental health. It identifies six areas where psychiatrists can play a role in supporting people's mental health through these difficult times.
Record my learning outcomes