CPD modules
Parental Guidance
Community pharmacy is often the first port of call for new parents seeking help and advice, so it's essential you're prepared. 

From colic and reflux to eczema and nappy rash, there are multiple ailments that can impact on a baby's health. It therefore comes as no great surprise that the baby healthcare market was worth a significant £183 million in the year up to June 2017, according to Nielsen's Paediatric Analgesics analysis.
Having a baby is a steep learning curve for any mother, and even for those lucky enough to feel vaguely human after giving birth are still destined to experience at least one of the many complaints that can affect both themselves and their child.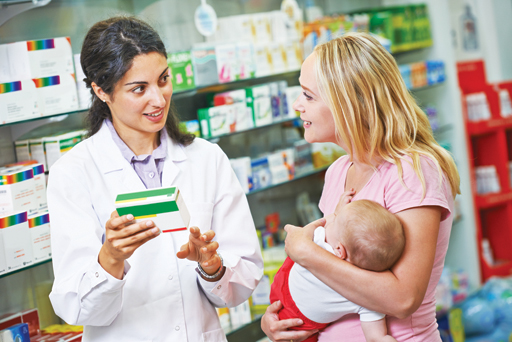 Many of the successful products on the market that offer a solution to some of the problems common to newborns have been popular with mums for decades. However, today there is a much broader range of products available to mothers and their babies, so it's up to community pharmacists to help them navigate what can often seem like a minefield. The supermarkets may be jam-packed with baby care products but many parents turn to their community pharmacist for advice and explanations regarding what's available and how they work. "As pharmacists we are readily accessible healthcare professionals," points out Ultan Molloy, community pharmacist and member of the Colief Expert Panel. "We're open long hours and can be ready and willing to give professional advice around infant care."
Colic
A common condition that affects babies, which otherwise seem healthy, is colic. Many parents will know the misery that this condition can cause and are desperate to find a solution to the problem.
"The most common symptom of colic is excessive and inconsolable crying in a baby that appears healthy and well-fed," explains Sharon Skelton, global marketing director at Crosscare. "Research commissioned by Colief showed that colic in new babies can leave parents with postnatal depression, severe sleep deprivation and anxiety (32%), with almost half unable to leave the house (42%)."
Colief Infant Drops, which are safe to use from birth can, reduce the symptoms of colic associated with temporary lactose intolerance. It contains lactase to help break down lactose to make it easier for babies to digest, enabling parents to rule out temporary lactose intolerance.
"Although the cause of colic is unknown, it is suggested that gastrointestinal issues and constipation may play a role," says Claire Barnes, nutritional therapist and technical advisor at Bio-Kult. "Research has found that the gut flora appears to be imbalanced, with a lower bacterial diversity in infants suffering from colic. It appears these infants often have fewer levels of both beneficial Lactobacilli and Bifidobacterium."
Bio-Kult Infantis, a probiotic formula, can help rebalance the gut microflora in babies, toddlers and young children. Each sachet contains seven strains of live bacteria, Preplex prebiotic (FOS and gum acacia),
high in omega-3 fatty acids and vitamin D3 to contribute to the normal function of the immune system.
Skincare
Babies' skin can be very sensitive, quickly reacting to cold or damp with eczema or dry skin. Therefore choosing the right moisturising products is essential, which is where community pharmacists can offer their expert opinion.
"Taking note of the seasons and of times when specific issues are highlighted, for example in events such as National Eczema Week, pharmacists should be looking to 'signpost' infant skincare with products easily available and information to hand," says Robin Deb, managing director of Synergy Biologics. "Winter is a particularly difficult time for skin. Pharmacists can play a key role in helping to make sure both adult and child customers have a healthier and more comfortable winter."
Cuderm has a range of products to help soothe, maintain and protect the skin's natural barrier, lowering irritation and contributing to baby's comfort. Alcohol-free and hypoallergenic, Cuderm is formulated with finely-milled colloidal oatmeal and is best suited to dry, sensitive and eczema prone skin and is safe for use on infants.
Nappy rash
According to IRI, the nappy care market is worth £33 million and is expected to grow by 3% year-on-year. Incontinence-associated dermatitis (IAD), or nappy rash as it's more commonly known, frequently rears its ugly head in infancy. Prevention is better than cure so creams and ointments are available as both a barrier and treatment.
"A baby doesn't come with an instruction manual and suddenly you're dealing with nappy rash, sleepless nights and a host of other things too," says Nick Lang, UK head of marketing at Teva OTC. "A few reassuring words make all the difference and reinforce the importance of community pharmacists. It may not drive sales in the short term but it will almost certainly foster good customer relations and encourage repeat visits."
Parents seek brands they know and trust such as Sudocrem. Its antiseptic healing cream treats nappy rash by soothing and healing the babies' delicate skin, while its Sudocrem Care and Protect helps to prevent nappy rash occurring by creating a barrier.
Allergies and intolerances
The baby milk market is valued at around £317 million, according to a Kantar Worldpanel report, which is evidence that it's big business. Many formula fed babies suffer from issues such as constipation, reflux and colic, which results in around 47% of mothers swapping formulas in an attempt to resolves such issues.
"Medical formula is often not appropriate, but rather a change from the current formula," explains Claire Magee, managing director of NANNYcare. "Research shows that the majority of these parents don't go to see their doctor for advice, but simply try a new brand of formula. In the past, parents with unsettled babies would only have the option of switching from one cow's milk- based formula to another, but these are very similar in composition and therefore may not make a difference to their baby's issues." NANNYcare formula milk, which is available in three variants – first infant milk, follow on milk and growing up milk, is an alternative to cow's milk. It is made from goat's milk it has a long shelf-life – around 30 months – meaning community pharmacists needn't worry about losing stock due to time restraints.
"This offers the pharmacist the opportunity to provide a possible solution for parents seeking advice for when their baby is unsettled or for those simply looking for alternative to standard cow's milk formula," says Magee. "What is more, there is potential to establish a relationship with customers who are likely to remain loyal and make repeat purchases with pharmacies who have assisted with settling their baby."
Dealing with a poorly or unsettled baby can be an arduous task so anything that takes the hassle out of settling their bundle of joy is priceless to sleep-deprived parents. By stocking a wide range of baby care products and offering some sound advice community pharmacists can not only help to bring peace to local households, but create loyalties that will pay dividends in the future. 
Sponsored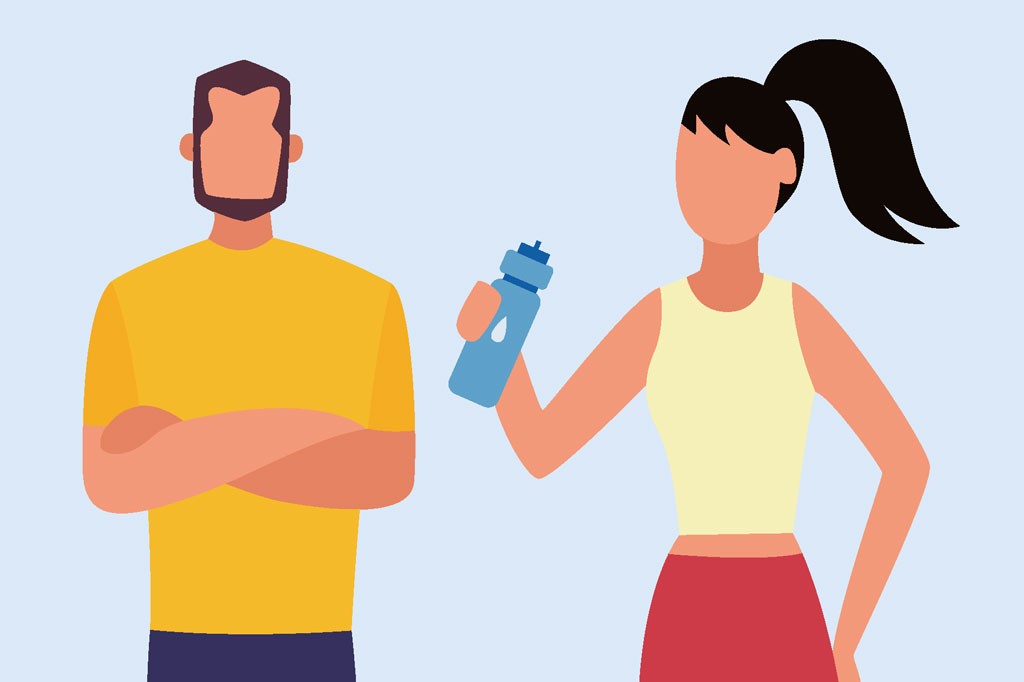 Sponsored education
Understand the important role oral rehydration products play in helping prevent dehydration after illness
Sponsored education
Bust the myths around acne causes so you can recommend effective products and self-care advice
Record my learning outcomes