Pharmacy's female mental health role
CPD modules
Pharmacy's female mental health role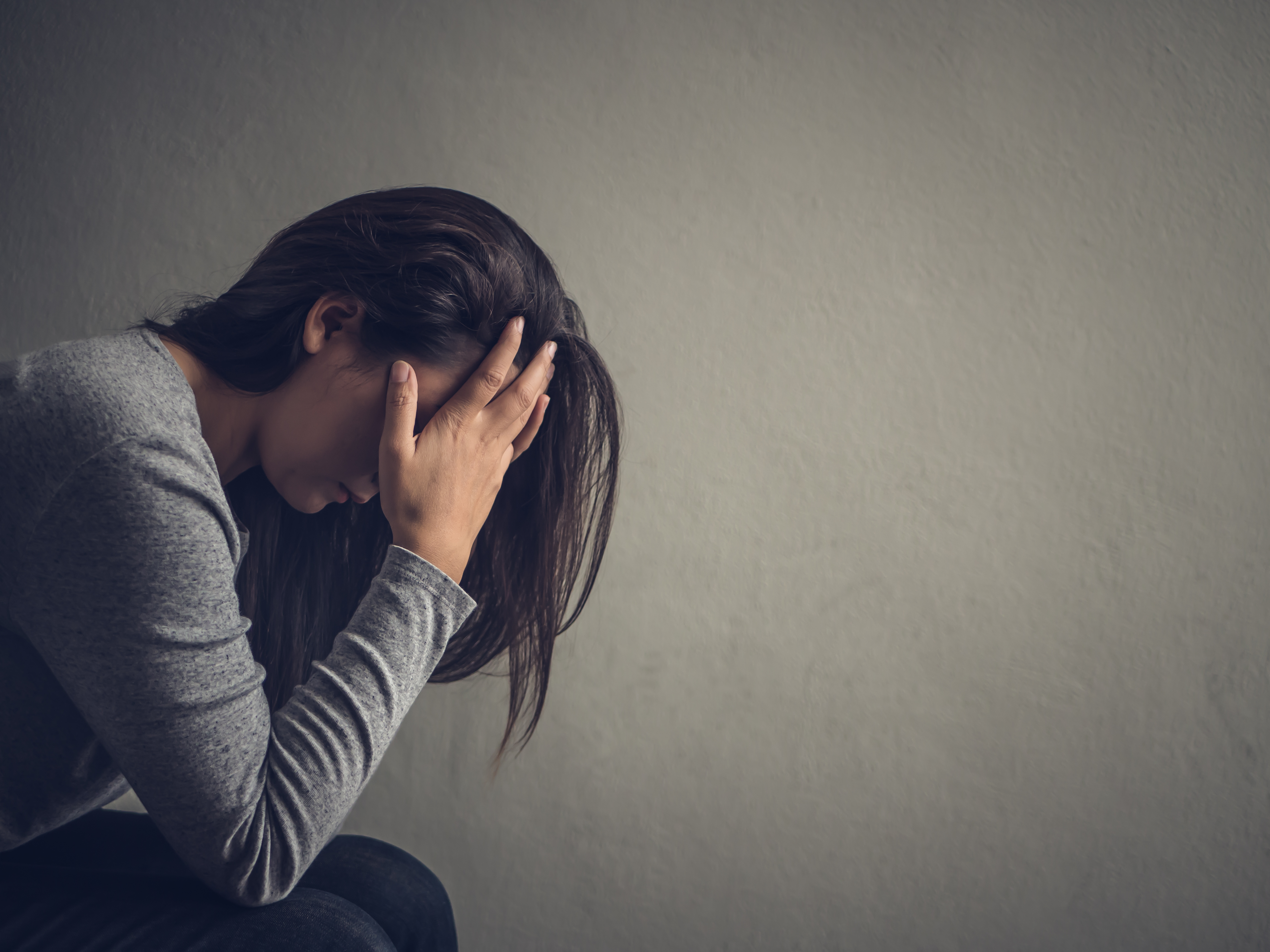 Mental health problems among women are on the rise. But what can community pharmacists do to help? Kathy Oxtoby found out…
According to mental health charity Mind, one in five women report symptoms of common mental health problems, such as depression and anxiety disorders.
Research from NHS Digital also found one in four 16 to 24-year-old women have self-harmed, which is more than twice the rate of self-harm among young men (10%).
Understanding of mental issues is also growing. Since the launch of Time to Change – the awareness-raising movement run by Mind and Rethink Mental Illness – public awareness of mental health has improved dramatically.
"This is overwhelmingly a positive thing, but as more and more people come forward for help, we will continue to see an increased demand and mental health services must be available when people need them," says Leila Reyburn, policy and campaigns manager at Mind.
Community pharmacists who are in the front-line of care and support for customers and patients have also noticed a rise in mental issues among women.
"The number of scrips we get for anti-depressants and antipsychotic drugs are a lot higher than ten years ago and very predominant amongst women," says Lila Thakerar, superintendent pharmacist at Shaftesbury Pharmacy in Harrow.
She suggests the reason for this rise is that mental health issues are becoming less of a taboo to discuss, and more women are recognising the need to get help and treatment.
Women are particularly vulnerable to mental health issues is because of life experiences, believes Beena Rajkumar, consultant psychiatrist, psychotherapist and a co chair of the Royal College of Psychiatrist's women's mental health special interest group.
"When women present in secondary mental health care, many have had traumatic events in their lives, such as domestic violence and sexual violence, making them vulnerable to depression and anxiety," she says.
Menopause, pre menstrual conditions and post natal depression are also underlying physical causes that make women prone to experiencing mental health issues.
But mental health is not only a medical and physical condition.
"Historically there has been a tendency for medical professionals to look at mental health as solely being a medical problem, but we can't look at mental health service provision out of its social context.
"Some of the most significant factors which influence our mental health as well as our physical health are things like whether we have enough money to live on, a safe roof over our heads, and a job where we feel valued and that supports our mental health," says Ms Reyburn.
A 2016 study by Mind found that 40% of people with mental health problems who had attempted or considered suicide said that at least one of these social issues was a contributing factor.
"Things like poor housing, being out of work, or having benefits cut off or changed all pile additional pressure on those of us already struggling with their mental health. This is inexcusable," says Ms Reyburn.
Women are also more likely than men to become "carers, and guardians of the family's health", which can add to life's daily pressures and potentially lead to mental health problems, explains Sid Dajani, an independent community pharmacist in Bishopstoke.
Traditionally mental health issues have been ignored "by government, by public services and by society as a whole," Ms Reyburn says.
And conversations around mental health and gender have tended to focus on higher rates of suicide experienced by men, and supporting women through and immediately after pregnancy.
"While these are both important areas, the scope of issues relating to gender and mental health is much wider than this. We are hopeful the recommendations of the Women's Mental Health Taskforce (WMHT) - which looks at why women's mental health is worsening and why many women are experiencing inadequate support from mental health services - will help change this," she adds.
"There is a real opportunity to talk not just about what the NHS needs to do, but the changes we need to see in all aspects of life, if we are to truly support women experiencing a mental health problem.
"The report from the WMHT which Mind is part of, shows a positive step forward in the approach to women's mental health. In order to truly transform people's experiences however, we need different agencies and government to work together to tackle problems with social care, justice, housing, health and benefits. Only then will women with mental health problems get the support they deserve and expect."
Community pharmacy plays a vital part in helping to ensure women with mental health issues receive the support they need.
"Pharmacists have a huge role in supporting women's mental health," says Ms Rajkumar.
"This includes helping women overcome their fears of taking medication for their mental health, ensuring compliance, and flagging up to other health professionals if they are not collecting their medications."
While a woman presenting with a script for say an antidepressant may be an obvious trigger for a pharmacist for a discussion in the consultation room about mental health issues, medication and highlighting support, it can be difficult to talk about such problems in general.
"Many people, even those working within healthcare, worry about talking about mental health problems. Lots of us fear saying the wrong thing, but staying silent can make things worse," says Ms Reyburn.
She suggests asking open questions to find out how someone is feeling, ensuring you listen non-judgementally.
"Try not to make assumptions about someone's mental health and the way it might impact on their day-to-day life. People's experiences of mental health will vary from person to person as well as what treatment works for them."
For Mr Dajani, knowing about the mental health issues women may face, such as self-harm, eating disorders and post traumatic stress disorder (PTSD), and careful questioning of customers is essential to be able to identify difficulties, reassure them, and give advice based on their personal needs before signposting them to sources of support.
The close relationships pharmacy builds with communities also help pharmacists to recognise the signs that could indicate women customers need help with mental health problems.
Lindsey Fairbrother, owner and superintendent pharmacist of Goodlife Pharmacy in Derbyshire, says: "You become part of an extended family and if a customer has a problem they tend to come and speak to us."
She believes community pharmacy gives women "an opportunity to talk in a non-judgemental way. A pharmacist is a listening friend to women coming in to pharmacy who are seeking reassurance about their symptoms."
Safeguarding, she says, is another aspect of supporting women with mental health problems, and she undertakes training every year to keep up to speed with safeguarding issues.
Medicines Use Reviews (MURs) are also a means of helping women with mental health difficulties.
"You can talk to patients confidentially in private consulting rooms about issues they are facing, including lifestyle issues, give them basic guidelines on how to take their medication, potential side effects, and what to do if it isn't helping, and signpost them to other organisations if necessary," says Ms Thakerar.
Ms Reyburn says: "Pharmacy staff could look to promote more support groups based on people's experiences of what they would want, or signpost to GPs who can offer a range of different treatments on the basis that not everyone will find the same thing helpful.
"In terms of encouraging people to speak out, pharmacists should aim to create a welcoming environment where everyone feels able to talk openly about problems with their physical or mental health."
Community pharmacists can also inform and prescribe social ways to manage women's mental health, such as exercise, diet and community services.
A large proportion of people with mental health issues smoke – according to the Mental Health Foundation, smoking rates among adults with depression in the UK are about twice as high as among adults without depression. Ms Rajkumar believes pharmacists can offer women smoking cessation advice.
If a community pharmacist has a special interest in women's mental health they can develop their expertise accessing resources, such as NICE guidelines, she advises.
And importantly, as Ms Rajkumar says, all health professionals, including community pharmacists "need to be sensitive to women's mental health needs and to develop expertise in treating these issues."
Further information
Royal Pharmaceutical Society England (June 2018): Utilising pharmacists to improve the care for people with mental health problems.
Mind has a confidential information and support line, Mind Infoline, available on 0300 123 3393 (lines open 9am-6pm, Monday-Friday).
Photo: spukkato
Sponsored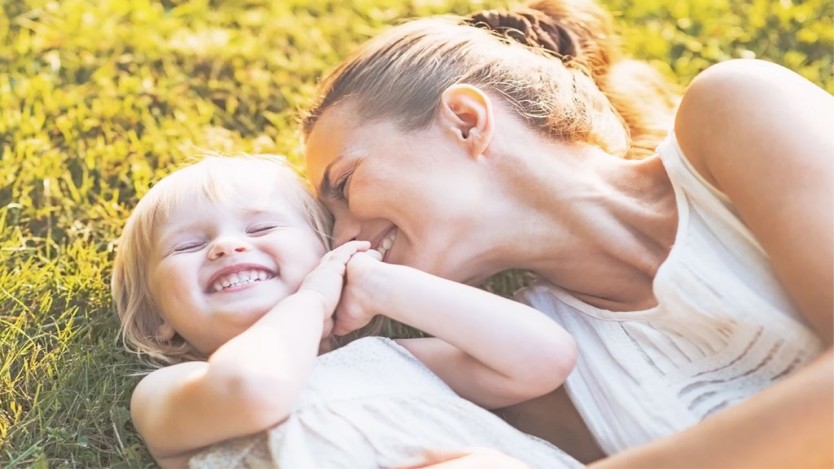 Sponsored education
This interactive video will test and reinforce your knowledge so you can confidently advise parents on common childhood illnesses, such as teething, earache, coughs and colds.
Sponsored education
Safely recommend the most effective laxative for every customer with constipation
Record my learning outcomes