Supplement your health offering
Clinical
Supplement your health offering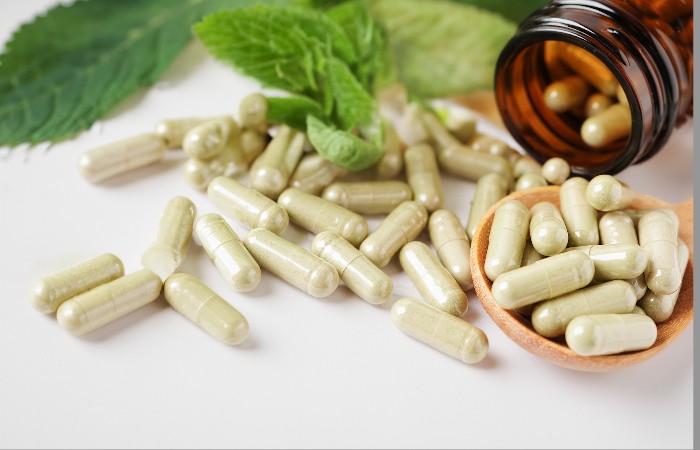 Demand for CBD supplements is growing but should pharmacists stock these products and what advice should they give to patients? Kathy Oxtoby reports…
Pharmacists are accessible, and knowledgeable about the benefits of taking supplements, so are ideally placed to advise patients on what to buy to boost their wellbeing.
Advertising and reports in the national media about the value of supplements – including CBD products - can encourage patients to visit their pharmacy to seek more information.
"When there are articles about CBD products, patients may come to the pharmacy to ask about them. It's an opportunity for pharmacists to find out more, and also to understand more about the patient's health needs,' says Ade Williams, lead pharmacist at Bedminster Pharmacy in Bristol.
Demand for these products is growing. According to a report commissioned by the Association for the Cannabinoid Industry, the UK's CBD market is valued at £690m. 1 The UK is the second largest consumer cannabinoid market in the world, behind the US. 2 In supplement terms, the British public spends more on CBD than Vitamin B and C combined. 2
There is still some debate around whether pharmacists should stock CBD products. Helga Mangion, NPA policy manager says: "There is very limited research on the safety and efficacy of CBD products. We still lack the clear authoritative guidance and legislation that would make it easier for healthcare professionals and consumers to make informed choices."
However, Professor Mike Barnes, honorary professor of neurological rehabilitation, University of Newcastle, and director of Maple Tree, a medical cannabis consultancy, says pharmacists should stock CBD because 'it has a great deal of value as a wellness product, including as a general reliever of daily stress , and to aid sleep".
Eoghan O'Brien the owner of Bannside pharmacy in County Antrim, Northern Ireland, has been stocking CBD products for six years. His decision to stock them was "in response to patient demand", and he views them as "part of his supplements armoury".
Mr Williams orders CBD supplements "when patients require them." But he says pharmacists ' have to be careful" when providing these products because "the evidence around them is still taking shape".
Parastou Donyai, chief scientist, Royal Pharmaceutical Society ( RPS ), says there are "a myriad of factors that pharmacists must consider" when advising patients on the use of CBD products. "Some important factors include, for example, the quality and safety of CBD oil products, as well as their legal status. There is still much we do not know about CBD oil products. We recommend pharmacists consult the RPS guide on the subject."she says.
Patients asking for advice about CBD oil need to be able to make informed decisions. It is important that the status of the product as a food supplement and the implications of this are clear to the user, the RPS says.
Vulnerable groups, including. people who are pregnant, breastfeeding, or taking any medicines should not take CBD, the RPS advises.
After understanding what the patient wants the product for, it might be more appropriate to suggest an alternative product and refer to another healthcare professional, for example if a prescribed medicinal product is more appropriate, the RPS says.
There are many CBD products including oils, vapes, capsules, and gummies that pharmacists could stock. Professor Barnes says the difference between the products is largely "the reliability of action and the onset of action."
He says a vape gives an acute effect within minutes, while a tincture under the tongue works quite quickly and lasts much longer. Edible CBD products may take longer to have an effect and are "highly variable" according to what is in the stomach beforehand, he explains.
There are over 250 CBD brands, says Professor Barnes, who suggests pharmacists visit the Medical Cannabis Clinicians Society website, ( https://www.ukmccs.org/ ) which features a guide to CBD recommendations for good practice, and a summary of what determines a good product.
When deciding what CBD brands to stock, pharmacists should consider whether the product has a valid certificate of analysis, and displays maximum dosage guidance, says Professor Barnes. To give patients choice, pharmacists should stock a variety of CBD products and brands - they have different components, which may suit some individuals and not others, he says.
Mr O'Brien stocks CBD products that are "tried and tested" and recommends keeping them behind the counter as "it's important to be able to advise patients before they make a purchase, and to assess whether the product will be appropriate for them to use".
Patients requesting CBD products may present an opportunity to also discuss any health issues. For example, a request for a CBD supplement for low mood may prompt a wider conversation about the importance of self-care, any vitamin deficiencies, and supplements generally, says Mr Williams.
Many other supplements to choose from
Pharmacists need to advise patients on what products will work best for them. By reviewing individual needs, pharmacists can identify the supplements patients require to boost their health and tackle any deficiencies.
Mr O'Brien says people should be taking vitamin D "from September through to March, when there isn't enough sun – not just for calcium, but also to help regulate the immune system".
He advises patients with infections to take "high doses of vitamin C" and recommends magnesium for bone strength and muscle recovery. Supplements Mr O'Brien stocks include zinc, "which is important for immune function", while vitamin B complex "can boost energy and help manage stress ".
BlueIron brand manager Claire Campbell said fatigue and unexplained tiredness are common during the menopause and "often attributed to fluctuating hormone levels." She added: "For this reason, iron supplements are popular with women going through the menopause as iron can help to reduce fatigue."
Probiotics are proving popular to maintain gut health, says Mr Williams, and there is "emerging evidence these products can help with mental wellbeing and inflammatory responses".
Pharmacists should also ensure they stock supplements to meet the needs of the different ages and stages of people's lives – for example Mr Williams stocks a wide range of supplements specifically for children.
Mr O'Brien recommends displaying supplements near the counter "so that the pharmacy team is at hand to give advice". "When advising patients about supplements you need to have a conversation to find out what they have tried, what medications they are taking – as some supplements may interfere with them, as well as some information about their lifestyle," he says.
Pharmacists can also use the sale of supplements to provide dietary and lifestyle advice to patients, for example those with frequent colds could benefit from vitamin C, says Mr O'Brien.
A thorough knowledge and understanding of the supplements category is important for pharmacy teams. "There's a big demand out there for supplements, including CBD," says Mr O'Brien. "And it's for all pharmacists to get themselves skilled up, learn about what products are available, and guide people to make safe and appropriate choices."
"Always remember it's our responsibility to be able to explain to patients why a product is safe and effective, and not just to facilitate access to it, because that would be a dereliction of our role," says Mr Williams. "And these explanations also remind patients why community pharmacy is important to them."
Resources
References
1 The Medical Cannabis Clinicians Society (2021) Green shoots – Sowing the seeds of the new UK cannabis market. https://theaci.co.uk/wp-content/uploads/2021/05/Green-shoots-Sowing-the-seeds-of-the-new-UK-cannabis-market-ACI-_-CMC-report.pdf
2 Delaney R (2022) An overview: The UK's CBD market in 2022. Association for the Cannabinoid Industry. https://theaci.co.uk/uks-cbd-market-2022/