Menopause – what are women's options?
Clinical
Menopause – what are women's options?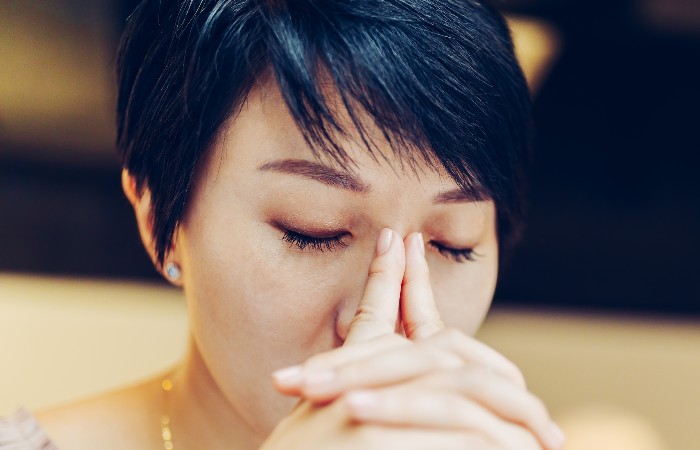 The menopause happens as part of ageing with loss of ovarian follicular activity. Steve Titmarsh examines how pharmacists can support sufferers…
With HRT available OTC for the first time and a new prepayment certificate for HRT in England introduced earlier this year, women in the UK have easier access to treatments for menopause symptoms, and pharmacies are in the frontline when it comes to offering advice and support.
Clinically, a woman is said to have entered menopause after 12 months of having no periods. Before that there is a transition phase known as perimenopause or climacteric when women may experience irregular cycles of ovulation and menstruation and the amount of menstrual blood loss may increase.1 In the UK women reach menopause at an average age of 51 years.2
Typical symptoms of the menopause include:1
Hot flushes
Night sweats (so-called vasomotor symptoms)
Cognitive impairment
Mood disorders
Poor concentration and memory
Changed sexual function, including vaginal dryness, loss of sexual desire and libido
Sleep disturbance, often as a result of night sweats, which can result in fatigue, irritability and difficulties with short-term memory and concentration.
Women may also experience urogenital symptoms such as:
Vulvovaginal irritation, discomfort, burning, itching, and/or dryness
Dyspareunia
Reduced libido
Dysuria, urinary frequency and urgency
Recurrent lower urinary tract infections
It can be up to 10 years after the menopause begins that symptoms of urogenital atrophy first appear.1 Vasomotor symptoms are experienced by over 80% of women and are the symptoms that most try to find a treatment for.3
Symptomatic treatment
Lifestyle approaches and general health measures can be beneficial. For example, regular exercise, weight loss (where appropriate), wearing lighter clothing/layers of clothing, turning down central heating, sleeping in a cooler room, using fans, reducing stress, and avoiding possible triggers (such as spicy foods, caffeine, smoking, and alcohol) may provide some relief from hot flushes or night sweats.1
Women should be advised that contraception is important, as hormone replacement therapy does not provide contraception and those younger than 50 years are potentially fertile for two years after the last menstrual period, while women aged over 50 years are potentially fertile for a year after the last menstrual period. Generally all women can stop contraception after age 55 years.1
With HRT now available over the counter it is important that pharmacists have a consultation with all women before they purchase HRT, whether they have had it before or not, to ask about symptoms, medical history and medication use, and to provide information about its use and any other relevant health advice. Women can be reassured that no physical examination is needed.
A pharmacy checklist from Novo Nordisk is designed to support pharmacists during consultations to assess women's suitability for Gina.4 And the summary of product characteristics says that: 'HRT should only be initiated or reinstituted for symptoms that adversely affect quality of life.
In all cases, a careful appraisal of the risks and benefits should be undertaken at every pharmacy visit for resupply and HRT should only be continued as long as the benefit outweighs the risk'.5
'Before initiating or reinstituting hormone therapy, a complete personal and family medical history should be obtained. Women should be referred to their doctor before or at any time during treatment if this or the contraindications and warnings for use indicate a need for a physical (including pelvic and breast) examination by a doctor,' including:5
Women with a history of:
– She has previously received a prescription for vaginal oestrogens and her health status is unchanged since her last prescription, and
– She has no recent symptoms of endometriosis
Endometrial hyperplasia unless:
– She has previously received a prescription for vaginal oestrogens and her health status is unchanged since her last prescription, or
– She has had a hysterectomy.
Women receiving hormonal therapy, including systemic HRT, unless she has previously received a prescription for a concurrent vaginal oestrogen product and her health status is unchanged since her last prescription.
Women switching to OTC HRT from another vaginal oestrogen product who have:
– Used their current vaginal oestrogen product for less than 3 months, or
– Been using their vaginal oestrogen product at the recommended dosage and are experiencing bothersome symptoms.
While there are no hard and fast rules about when HRT can be started and how long it can be taken for the National Institute for Health and Care Excellence (NICE) guideline recommends that HRT for vasomotor symptoms should be taken for up to five years.2
Apart from HRT and lifestyle advice other approaches are available. Vasomotor symptoms may respond to a selective serotonin reuptake inhibitor or serotonin and norepinephrine reuptake inhibitor, although neither are licensed for such use. Clonidine may be effective as may gabapentin, but the latter is again unlicensed for the indication.
Cognitive behavioural therapy may help some women with vasomotor symptoms or mood disorders, but its availability varies across the country. Vaginal moisturisers or lubricants may improve vaginal dryness.1
Contraindications to OTC HRT5,6
Allergy to any of the ingredients, including estradiol or lactose
Known, past or suspected endometrial cancer
Undiagnosed genital bleeding
Untreated endometrial hyperplasia (this is diagnosed following investigations such as biopsies and ultrasounds). The most common symptoms are vaginal bleeding or spotting
Women with an intact uterus who have previously been treated with unopposed systemic oestrogens
Vulval dermatoses
Current vaginal infection prior to starting treatment
Vulval rash
Severe vaginal itching (such as one that interferes with sleep and daily living activities)
Known, past or suspected oestrogen-dependent malignant tumours (e.g breast cancer, ovarian cancer)
Previous or current venous thromboembolism (deep venous thrombosis, pulmonary embolism)
Active or recent arterial thromboembolic disease (e.g. angina, myocardial infarction, ischaemic stroke)
Known thrombophilic disorders (e.g. protein C, protein S or antithrombin deficiency)
Acute liver disease, or a history of liver disease as long as liver function tests have failed to return to normal
Porphyria
Complementary therapies
Complementary therapies are popular with some women. Options include hypnosis, biofeedback and relaxation training, mindfulness-based stress reduction, yoga, aromatherapy and cognitive behavioural therapy.
Herbal remedies and some vitamins are popular, including black cohosh (Cimicifuga racemosa), wild yam (Diascorea), dong quai (Angelica sinensis), maca (Lepidium meyenii), pollen extract, evening primrose oil (Oenothera biennis), phytoestrogens, St John's wort2 and vitamin E.3 Reflexology, homoeopathy, acupuncture and traditional Chinese and Eastern medicine have also been explored.3
In a review by Johnson et al. the authors comment that not all alternative approaches are effective and safe. Some, such as hypnosis and cognitive behavioural therapy, may be beneficial for some of the most common and problematic aspects of menopause such as vasomotor symptoms, sexual dysfunction and sleep regulation.
However, biofeedback, mindfulness-based stress reduction and relaxation techniques have not been shown to have a direct effect on menopause symptoms.3
There is no consistent evidence in support of the efficacy and safety of herbal products for treating menopause symptoms. And in combination with other medicines there may be some risk. For example, A. sinensis can interact with other medications and herbs, and there are concerns around photosensitisation, anticoagulation, and possible carcinogenicity. Side effects of black cohosh may include gastrointestinal problems, headache, rash, vaginal spotting and bleeding and acute hepatitis.3,7
St John's wort has the potential for serious drug interactions, including with tamoxifen, anticoagulants and anticonvulsants.2
Similarly, vitamins and minerals do not seem to offer benefits in relation to menopause symptoms.3
Additional support and resources
There is a wide range of information and support for women regarding the menopause. Examples include:
Rock My Menopause – https://rockmymenopause.com
Menopause Matters – www.menopausematters.co.uk
Primary Care Women's Health Forum (PCWHF) – https://pcwhf.co.uk/#
British Menopause Society (BMS) – https://thebms.org.uk
Women's Health Concern (patient arm of BMS) – www.womens-health-concern.org
Royal College of Obstetricians & Gynaecologists. Treatment for symptoms of the menopause – patient information leaflet (2018) (www.rcog.org.uk/for-the-public/browse-all-patient-information-leaflets/treatment-for-symptoms-of-the-menopause-patient-information-leaflet; accessed August 2023).
Daisy Network. Premature menopause (www.daisynetwork.org; accessed August 2023).
Royal College of Obstetricians & Gynaecologists. Menopause and later life (www.rcog.org.uk/for-the-public/menopause-and-later-life; accessed August 2023).
Apps
For women who like to access information and support on their phones may find apps such as www.onstella.com or www.balance-menopause.com/balance-app helpful.
References
Clinical Knowledge Summaries. Menopause (https://cks.nice.org.uk/topics/menopause/; accessed September 2023).
National Institute for Health and Care Excellence (NICE). Menopause: Diagnosis and Management. NICE Guideline (NG23) (www.nice.org.uk/guidance/ng23; accessed September 2023).
Johnson A, Roberts L, Elkins G. Complementary and Alternative Medicine for Menopause. J Evid Based Integr Med 2019;24:2515690X19829380.
Pharmacy Guide for the supply of Gina. Appendix: Pharmacy Checklist (https://assets.publishing.service.gov.uk/government/uploads/system/uploads/attachment_data/file/1051493/Pharmacy_Checklist.pdf; accessed August 2023).
Novo Nordisk Limited. Gina 10 micrograms vaginal tablets www.medicines.org.uk/emc/product/13930/smpc#gref; accessed September 2023).
Novo Nordisk. Pharmacy Guide for the Supply of Gina (www.medicines.org.uk/emc/rmm/2509/Document#gref; accessed September 2023).
National Centre for Complementary and Integrative Health. Black Cohosh (www.nccih.nih.gov/health/black-cohosh; accessed September 2023).