Category Reviews
The slow burn?
Just starting a conversation about smoking cessation can help save a life.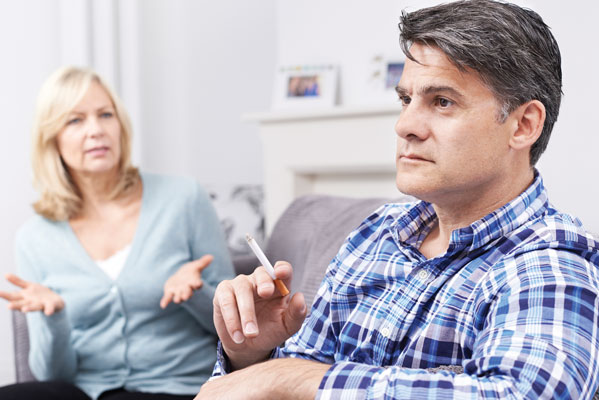 Faced with the pressures of growing patient demand, cuts to healthcare budgets and increasing bureaucracy, pharmacists are stretched for time, perhaps more than ever before. But if you can take just 30 seconds to begin a conversation about smoking cessation, you have the opportunity to save a life by helping someone to stop smoking.
Indeed, by having a simple conversation with smokers, pharmacists can assist them to quit. Darush Attar-Zadeh, national stop smoking trainer, CPPE programme guardian stop smoking, and respiratory lead pharmacist, Barnett CCG, says that every single day people are dying from smoking, and that one in two people die from smoking related conditions. But smoking cessation is "the single number one thing to
reduce mortality and morbidity", and pharmacists can take action to address this, he maintains.
Local level action
The work pharmacists do to help people quit, such as delivering smoking cessation services, helps to account for the drop in smoking rates. In the last five years, smoking rates in England are down by almost a quarter (from 19.3% to 14.9%) according to the latest figures from Public Health England (PHE).
The public health body says "comprehensive action at national and local levels has helped to drive an accelerated decline in smoking prevalence over recent years". This includes the introduction of standardised packaging of tobacco products, fiscal measures, efforts to tackle illegal tobacco, mass media campaigns and evidence-based support for smokers to quit.
The availability of e-cigarettes, "which have become the country's most popular stop smoking aid, may also have contributed to this decline," PHE says.
Latest figures may paint a positive picture of a rise in people quitting, but there is still room for improvement. Attar-Zadeh gives the example of how almost half of people who have a serious mental illness smoke – some 40.5% according to PHE.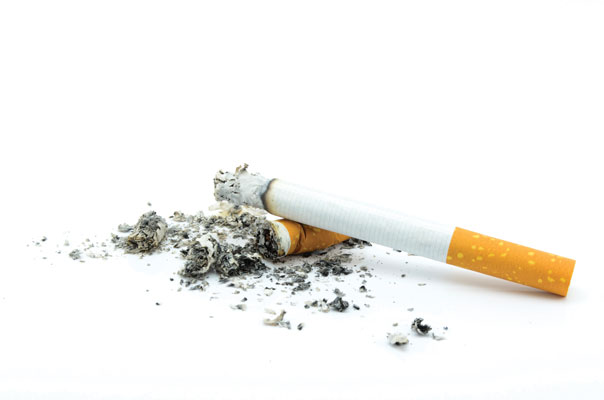 Lack of government funding for smoking cessation services is also an issue. Now that funding for public health is generally provided by local authorities rather than primary care trusts (PCTs), how much, if any, is allocated for such services varies. "It's a post code lottery," Attar-Zadeh suggests. Faced with budget cuts and the many priorities that local councils have to address, smoking – often seen as a life style choice – is often not top of their list of priorities, he believes.
In some areas clinical commissioning groups (CCGs), health and well being boards and local authorities are working together to look at providing nicotine replacement therapy. In other areas, local authorities have scrapped smoking cessation services, and replaced them with websites offering information about quitting.
Attar-Zadeh says some local authorities and CCGs "don't talk to each other", which means "the smoker doesn't get to stop smoking". If there is an area where there is no longer a stop smoking service, he
urges pharmacists to "kick up a fuss with the CCG and local authority to say 'this is what we want to
do to support these people'. It's about people power", he says.
Smoking 'hot spots'
There are geographical 'hot spots' for smoking too, and knowing a local area's smoking cessation needs is
crucial to help pharmacists support communities to quit. PHE says that while adult smoking prevalence in England has dropped just below 15%, there are significant geographic and demographic variations, and smoking remains a major driver of health inequalities.
Areas such as Blackpool, Hastings, and Kingston upon Hull continue to have around three times the percentage of adults smoking compared to low prevalence areas such as Wokingham, West Dorset and Ribble Valley, PHE says.
Nazir Vadva, pharmacy manager at F Crossley Chemists in Blackpool, says one of the main reasons for the high numbers of people smoking in his region is because many of his clients come from deprived families, there is a lot of substance misuse, many have mental health issues, and a lot do manual work. "All of these groups tend to smoke more than the rest of population," he finds.
However, no matter the region or reason why people smoke, community pharmacists can help them to try to quit. Vadva has been running a stop smoking service since January 2018, funded by Blackpool Council. The value of his service will be evaluated after he has delivered it for a year.
So what is he doing? To make people think he displays 'tar jars' in the healthy living section of his pharmacy, "that show just how much black tar accumulates in our lungs", he says. In addition to stop smoking 'props' he looks at identifying people who could benefit from his smoking cessation service, such as through a medicines use review (MUR), or those who visit the pharmacy with a regular cough.
Farah Ali, general manager at Perrigo's centre of excellence, Warman-Freed Pharmacy, says pharmacy teams can help customers quit smoking by ensuring their knowledge is refreshed and up to date, so that they are able to provide the latest information on the products and give tailored advice for each individual quitter.
As the first point of contact, the pharmacy team's support in quitting "is
very important" so "receiving updated information and products tailored to specific customer needs can really improve a customer's chances of quitting", she says.
To help customers quit, pharmacists can offer them a choice of products to support their efforts. Attar-Zadeh stresses the importance of customers having information about all the different options available so they can "make informed decisions".
Cessation aids
Inhalators, NRT patches and gum are just some of the products on offer, and product providers are keen to help pharmacists promote them. Perrigo, for example, is launching a new £1.2m NiQuitin marketing campaign led by real-life quitters for this year's Stoptober. The campaign, which runs from 17 September to 29 October, will partner with independent and multiple pharmacies to provide Quit Kits to help smokers quit. Each kit will contain a diary, information on NHS support tools and materials.
E-cigarettes have proved to be another popular alternative to smoking. However, as with the drop in smokers, the number of vapers in England appears to have levelled off too. According to PHE, after an initial rapid increase from 700,000 in 2012, prevalence of e-cigarette use in Great Britain has levelled off over the last couple of years.
PHE suggests this may be due in part to "widespread and increasing misperceptions about the harmfulness of these products", with only 20% of smokers believing (in 2017) that e-cigarettes are a lot less harmful than smoking compared with 31% in 2015.
As to the latest thinking on vaping as a way of giving up the 'hard stuff', PHE says e-cigarettes are "the most popular stop smoking aid in England and there is growing evidence that they can help smokers to quit".
More than half of current users have managed to stop smoking completely and it is estimated that e-cigarettes have contributed at least 18,000 additional ex-smokers a year in England and potentially many thousands more, it says.
PHE advises that smokers – particularly those who have tried other quitting methods without success – should consider trying an e-cigarette to help them stop smoking, and that people who are both vaping and smoking should make the full switch and stop smoking completely.
While there are so many substitutes for cigarettes and so many ways to give up smoking, products are only part of a successful quitting story. As Attar-Zadeh points out: "The best way to stop smoking is with treatment and support. And that's where pharmacists come in."
Sponsored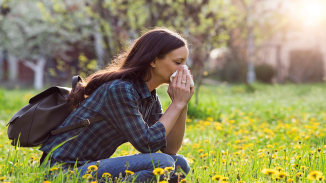 Sponsored education
This module will improve your hay fever knowledge, helping you to understand its impact on sufferers and recommend the right products to ease symptoms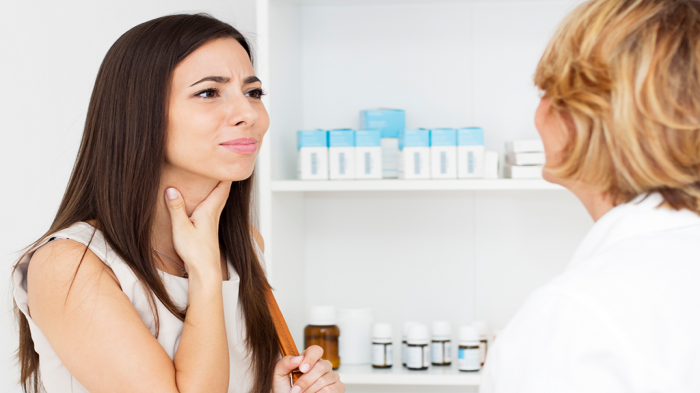 Sponsored education
This module will help you to understand and educate customers about the risks of antibiotic resistance, and recommend products to help them effectively manage their sore throat symptoms.
Record my learning outcomes