Business Modules
Going against the grain
Richard Hough suggests that, counter-intuitively, the pharmacy cuts could actually lead to business expansion
The negative impact on balance sheets nearly a year after the government imposed significant funding cuts on community pharmacy has seen a number of our clients approaching us with a view to exploring ways of mitigating the effect of the cuts.

Of course, there are many reactive ways of mitigating the effect of reduced funding to maintain profitability, often negative in nature and which mainly involve either the most drastic option of deciding to cut their losses and sell up or the rather less drastic option of staying put and implementing cost-cutting measures.

However, not all actions need to involve cutting overheads yet further. Perhaps counter-intuitively in response to the funding cuts, we continue to see a trend of smaller independent pharmacies approaching us with a view assisting them with their expansion plans. The three most common options explored are:
• Formation of a corporate joint venture
• Entering into a contractual joint venture
• Mergers

Corporate joint ventures
The formation of a new corporate vehicle (most commonly, a limited company or a limited liability partnership) allows two or more existing pharmacies to work together and collaborate by sharing costs, resources and facilities. The corporate joint venture entity is often adopted in order to perform a particular function or undertake a project or for a limited length of time in order to ring fence liability accordingly. For instance, the formation of a new corporate vehicle could allow the new legal entity to bid for enhanced and locally commissioned service contracts while ensuring that the primary pharmacy operating businesses, which will be shareholders in the joint venture entity, remain largely protected.

On a practical level, a new corporate vehicle poses considerable governance issues, which the parties must work through. Generally, each of the parties will have contributed assets to the corporate vehicle and in return will require due influence upon the ongoing management of the venture. This is not always easy.

Contractual joint ventures
This option does not require the creation of a new legal entity, as with the corporate joint venture. The parties remain independent pharmacy contractors, which have agreed to collaborate with each other by entering into a legally binding contract pursuant to which each entity is contractually obliged to perform certain services for one or more of the other parties. Such obligations may include sharing premises and staff, which allows the parties to streamline administrative functions such as payroll and back office support. The contract would include how financial liabilities would be shared and how decisions would be taken. Under such contractual joint venture arrangements, again it may be possible for one or more of the contracting pharmacies to bid, as lead entity, on behalf of the other parties for locally commissioned services.

While a direct contractual arrangement avoids the parties having to negotiate the complex areas of governance necessary to successfully operate a corporate joint venture, it may in some cases prove to be a less secure arrangement between the parties. In particular, the primary pharmacy operating businesses are not ring fenced from liabilities incurred under the contract, which will be borne by the relevant primary business, in its capacity as one of the parties to the contract.

From a commissioning perspective, both of the first two methods of collaboration allow those pharmacies involved to cover a wider geographical scope and potentially achieve economies of scale, which can be passed onto the commissioner. In a market where funds are limited and margins are tight, this is a very attractive proposition for commissioners. From an administrative perspective, each of the joint venture models allows commissioners to contract with one provider to cover a range of services.

Mergers
The final option is for one or more pharmacy businesses to merge with each other in order to create a larger organisation. New legislation came into effect in December 2016 that affords protection to two pharmacies that choose to consolidate into a single existing site where such consolidation does not create a gap in service provision. A merger involves all trading activities, assets, liabilities and capital of the two existing entities being held together with the merged entity serving the same joint customer base.

The cost reductions involved in streamlining the business can make this an attractive option. The pharmacies will inevitably need less staff and, as such, be able to reduce their wage bills. In addition, there will be more scope to make operational and dispensary efficiencies through automation, streamlined supply chains and perhaps having access to huband- spoke dispensing.

Despite the potential operational advantages, a merger involves sacrifice. Each party will almost certainly have less autonomy and be required to sacrifice its previous control and flexibility. Governance of the merged entity can prove more complex and sometimes contentious.

We are certainly seeing a growing trend in pharmacies choosing to collaborate in one form or another. There are many pros and cons to be carefully considered when deciding which is the best option for each pharmacy. Circumstances will dictate which is the most appropriate. It is important to take advice from both solicitors and accountants and reach a decision that is bespoke to the pharmacy in question.
Richard Hough is partner, pharmacist, and head of healthcare at Brabners LLP. Contact him on 0151 600 3302, or at richard.hough@brabners.com.
Sponsored
Sponsored education
Identify the 5 key elements to address in your dry skin consultations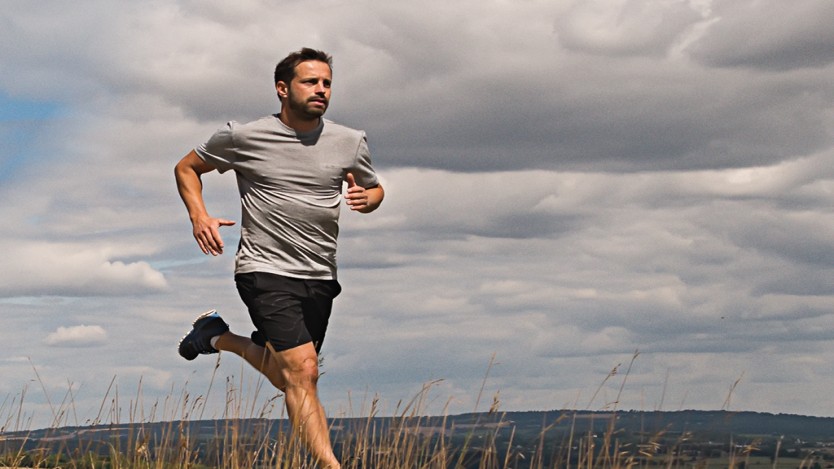 Sponsored education
Make the right recommendations to support customers to stop smoking
Record my learning outcomes