Business Modules
Cash no longer king
The days of clunky point-of-sale terminals are over and significant advances in contactless and mobile technology is revolutionising old methods of doing business, finds Matthew Chapman.
Britain is fast moving towards being a cashless society and pharmacies need to heed the direction of travel to accommodate changing consumer habits. Debit cards are poised to overtake cash as the most frequently used payment method in the UK this year, according to UK Finance, the group that represents major finance and banking firms. UK Finance further predicts that cash will be used for just 21% of transactions by 2026.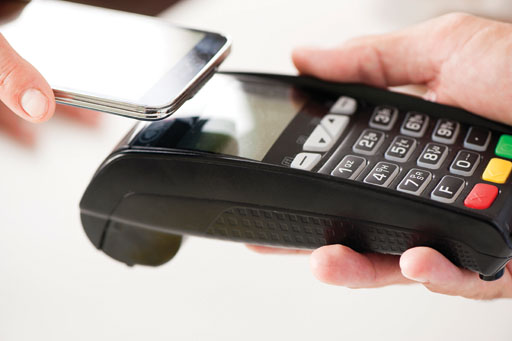 Forward thinking pharmacies need to rethink their payment technology if they have not done so already to provide customers with a slick experience that could give them the edge over rivals.
Research from payment tech provider Square, which was set up by Twitter co-founder Jack Dorsey, found the biggest pain point for shoppers when it came to payment was slow queues and the checkout experience. Pharmacies would be wise, therefore, to ensure the payment experience is as quick and simple as possible.
The first step to achieving this is to ensure point of sale (POS) terminals are contactless- enabled.
By introducing radio frequency identification (RFID) and near field communication (NFC) technology, which allows customer to pay with a simple tap of their card or mobile device, pharmacies are able to significantly speed up the checkout process.
Contactless payments
Contactless payments have more than doubled year-on-year in the UK, according to the most recently available figures from The UK Cards Association.
Over £3.9bn was spent on contactless cards in the UK in April 2017, which represented
a 147.6% increase on the previous year. The amazing take-up of contactless payment in the UK has meant technology costs have significantly come down.
There is an abundance of contactless payment solutions now available, including
iZettle, Square, PayPal Here, WorldPay Zinc, SumUp, and Barclaycard Anywhere among others. The beauty of many of these new technologies is they do not require a large and fixed POS terminal at the counter but are now much more streamlined and inexpensive.
They are often portable and allow retailers to take payments through mobile phone and tablet devices.
When choosing the solution that best suits a pharmacy's needs the biggest deciding factor is likely to be cost. It is important to understand the different costing models, which are split between the machine itself and the processing fees.
New entrants to the market such as iZettle do not charge any monthly fees at all, while the readers cost below £50. Processing fees can vary between providers and also depend on the volume of transactions.
Mobile payments
The introduction of contactless payment terminals has paved the way for mobile payments, which allows consumers to pay through Apple Pay, Samsung Pay or Google Pay (formerly Android Pay).
Alongside removing the need for a customer to scramble around for a card, these mobile payment technologies are actually more secure than paying with cards. This is because they use a technology called tokenisation to safeguard bank details. The traditional bank details are replaced by the bank or network with a series of randomly generated numbers called a token, which is programmed into the phone.
As a result, retailers are not handling actual credit or debit card numbers in their systems. Each transaction using Apple Pay requires Face ID, Touch ID or a passcode, whereas Google and Samsung Pay does not require the customer to unlock the phone for transactions under £30.
Easy upgrades
The technology may sound complicated but it is surprisingly easy to upgrade terminals to make sure they are compatible.
Apple Pay and Google Pay require an NFC capable terminal and retailers can request that their software is updated to make it compatible if it is not already. Samsung Pay works with both NFC and any magnetic stripe payment terminal, which can also be updated to make them compatible.
Apple Pay has been in the UK since July 2015, while Google Pay and Samsung pay launched in May 2016 and May 2017 respectively. Industry analysts believe the early launch of Apple Pay has given it an early lead when it comes to take up.
While the user numbers may seem relatively small now they are expected to grow fast. The number of Apple Pay users worldwide is estimated to be about 86 million, compared to Google Pay's 24 million, according to predictions from research firm Juniper Research.
WorldPay predicts the use of smartphones as a means of making purchases will increase by 50% over the next five years.
The widest adoption of mobile payments is, unsurprisingly, among younger groups like millennials. The size and buying power of the millennial generation means it would be wise for a pharmacy to become comfortable taking mobile payments or else risk people taking their custom elsewhere.
The ease and low costs at which it is possible to install both contactless and mobile payment technology means it would be foolhardy for a pharmacy to dismiss it. Consumers clearly love the technology. There is no holding back the tide.
Sponsored
Sponsored education
With research suggesting a possible link between COVID-19 and EPs, make sure you're confident discussing EPs and their treatment with customers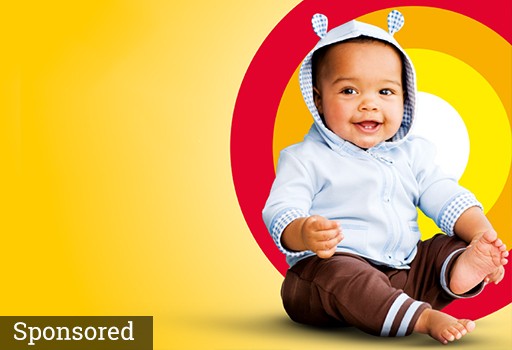 Sponsored education
Get to grips with the current guidance on managing fever in children and how antipyretics can help, and discover products you can recommend.
Record my learning outcomes