Covid-19 – recognising the new normal
Analysis
Covid-19 – recognising the new normal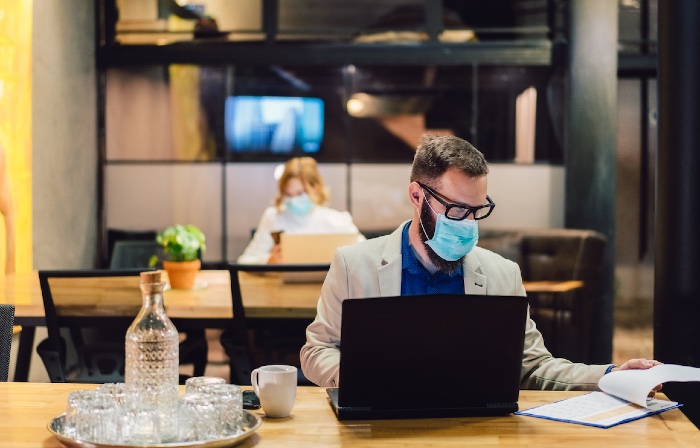 There are seven types of coronavirus that infect humans. Four produce the symptoms of the common cold while the others cause MERS, SARS and Covid-19. Patrick Grice explains...
SARS, the virus most similar to Covid-19, first appeared in 2002 and although it spread to 30 countries it only infected 8,422 people and only 916 died before the World Health Organisation declared it was contained eight months later.
But Covid-19 is not SARS. SARS was fatal in 11 per cent of cases whereas the fatality rate for Covid-19 in the UK is around 0.13 per cent. So why is Covid-19 causing so many more problems? The answer is simply because, although the disease is milder, there are more people walking around with it.
The incubation period for Covid-19 ranges from 2-14 days and it is typically around 7 days before symptoms become apparent. However, the latent period - the time from when someone becomes infected to being able to transmit the infection – is shorter, meaning infected individuals can spread the disease for 2-4 days before they show symptoms.
This means around half of those infected are likely to be asymptomatic and detection is difficult. Simply relying on symptoms to identify cases won't contain the transmission of the virus, neither will encouraging people to self-isolate only when they show symptoms.
More comprehensive measures are required, which explains why community testing for the virus and contact tracing – both measures that were absent at the outbreak of the pandemic and which have since been dramatically scaled up - are such important tools in keeping the reproduction number (Ro) of the virus down.
The government is hoping that 'test and trace' combined with localised measures where higher levels of infection are identified, will Covid-19 in check until a vaccine arrives. With this in mind the government has now secured early access to six different types of immunisation. Deals have been agreed with:
· BioNTech/Pfizer – the UK has secured 30 million doses of its mRNA vaccine
· Valneva – in principle agreement for 60 million doses. If the vaccine is proven to be safe, effective and suitable, the UK has secured an option to acquire a further 40 million doses of this inactivated whole virus vaccine
· Oxford/AstraZeneca – in principle agreement for one million doses of its adenoviral ChAdOx1 nCoV-19 vaccine.
· GSK and Sanofi Pasteur - the two companies will supply 60 million doses of their protein adjuvant Covid-19 vaccine, which is based on existing DNA-based technology used to produce Sanofi's flu vaccine.
In-principle agreements have also secured 90 million doses of promising vaccine candidates from Novavax and Janssen.
Meanwhile the REACT studies, commissioned by the government at the start of the pandemic, are giving a picture of the levels of infection and immunity in the community.
The REACT-1 study of coronavirus transmission showed that during May the level infection in the community in England was 0.13 per cent, meaning an estimated 74,000 people had Covid-19 on any average day. By the end of June that had fallen to 39,000.
The prevalence decreased by half every 8.6 days across the two-month period, and the reproduction number R was estimated to be 0.57, showing the effectiveness of the lockdown in reducing transmission. Notably, between 69-81 per cent of those who tested positive did not report any symptoms at the time of swabbing or in the previous 7 days.
REACT-2, which tested for antibodies, indicated that by mid July 3.4 million people – 6 per cent of the population – had already been infected by Covid-19. How long the antibodies remain, and the extent to which they offer protection against future infections is still not known. Many human infections with other viral pathogens, such as influenza virus, do not produce a durable immune response.
Health professionals also need to bear in mind that recovery from Covid-19 may not be straightforward. Some mental health problems and trauma are known to be linked to viral infections, and that again is proving to be the case.
A recent paper in The Lancet reviewed 40 studies which looked at long-term mental health problems in SARS and MERS patients. It found that:
· one in three (32 per cent) had PTSD (121 of 402 patients in four studies)
· one in five (19 per cent) had persistent fatigue (61 of 316 patients in four studies)
· approximately one in seven (15 per cent) had anxiety disorders (42 of 284 patients in three studies)
· similarly, one in seven (15 per cent) had depression (77 of 517 patients in five studies).
There is also a raft of physical effects. It is common for common for people with a respiratory illness like Covid-19 to feel breathless both during the acute phase of the illness and whilst recovering. Similarly, people recovering from Covid-19 may experience a dry cough for some time.
Those in recovery may find their taste and smell affected. Food may taste bland, salty, sweet or metallic, and although these changes are usually short-term, they can affect appetite. Swallowing may also be affected. Since Covid can affect respiration, it can interrupt the breathe-swallow pattern as you need to hold your breath momentarily while you swallow. Due to this, sufferers may find that they become breathless while eating and drinking.
Those who have spent time in intensive care may have been intubated. this can sometimes cause some bruising and swelling to your throat and voice box. Sometimes this can result in one or both of the vocal folds not moving properly, which in turn can cause changes to the voice and reduced protection for the airway when swallowing. Usually these affects are temporary and will resolve over time, but persistent chest infections could be a sign that food and drink are going down the wrong way.
People with pre-existing heart conditions are at no more at risk of catching the virus than anyone else but if they do, they could become more ill. When the lungs are infected there is a reduced supply of oxygenated blood reaching the heart, putting further strain on that organ.
Patients with heart disease also tend to have other medical conditions, such as high blood pressure and diabetes, which puts them at a higher risk of developing a severe illness from the virus.
New restrictions on OTC sales of stimulant laxatives
Stimulant laxatives sold over the counter for the relief of constipation are to be sold in smaller packs with additional on-pack warnings.
The Medicines and Healthcare products Regulatory Agency (MHRA) says it has taken action to reduce abuse of these products by patients with eating disorders, overuse in the elderly and use in children without medical supervision. New packs are being phased in over the summer.
Additional warnings regarding the risk of overuse and making clear that these products do not help in weight loss are being added to packs.
The medicines affected are those that include bisacodyl (such as Dulcolax), senna and sennosides (such as Senokot), and sodium picosulfate (such as Dulcolax Pico).
Products available for general sale will be limited to a pack size of two short treatment courses (up to 20 standard-strength tablets, 10 maximum-strength tablets or 100ml solution/syrup). Pharmacies can continue to hold larger packs of up to 100 tablets for use in adults and children aged 12 years or older.
The new guidelines will restrict the use of stimulant laxatives sold in supermarkets and other retail outlets to patients over the age of 18.
Parents and carers can talk to a pharmacist about treatment of short-term constipation in children over 12, and pharmacies will still be able to sell stimulant laxatives for use in children aged 12 and over.
Children younger than 12 years should not use stimulant laxatives without advice from a prescriber and clinical guidance from NICE CG99 should be followed. The MHRA has worked with the Royal Pharmaceutical Society to produce a pharmacy guide to support the changes.
Common treatments for chronic pain can do more harm than good, says NICE
Several commonly used drug treatments for chronic primary pain have little or no evidence that they work and shouldn't be prescribed, NICE has said in a draft clinical guideline on the assessment and management of chronic pain in over 16s.
Instead, the draft guideline says that people with chronic primary pain should be offered supervised group exercise programmes, psychological therapy, or acupuncture.
Chronic primary pain is when pain presents as a condition in itself, when it cannot be accounted for by another diagnosis, or where it is not the symptom of an underlying condition (when it is known as chronic secondary pain).
It is characterised by significant emotional distress and functional disability. Examples include chronic musculoskeletal pain, as well as conditions such as chronic pelvic pain.
The draft guideline recommends that some antidepressants can be considered for people with chronic primary pain. However, it says that paracetamol, non-steroidal anti-inflammatory drugs (including aspirin and ibuprofen), benzodiazepines or opioids should not be offered.
There was little or no evidence that they made any difference to people's quality of life, pain or psychological distress, but there is evidence that they can cause harm, including possible addiction.
The draft guideline also says that antiepileptic drugs including gabapentinoids, local anaesthetics, ketamine, corticosteroids and antipsychotics should not be offered to people to manage chronic primary pain. Again, this was because there was little or no evidence that these treatments work but could have possible harms.
Acupuncture is recommended as an option for some people with chronic primary pain, provided it is delivered within certain, clearly defined parameters.
Estimates suggest that chronic pain may affect between one-third and one-half of the population, although it is not known what proportion of people meeting the criteria for chronic pain either need or wish to have treatment. Almost half of people with chronic pain have a diagnosis of depression and two-thirds of people are unable to work because of it.
Sponsored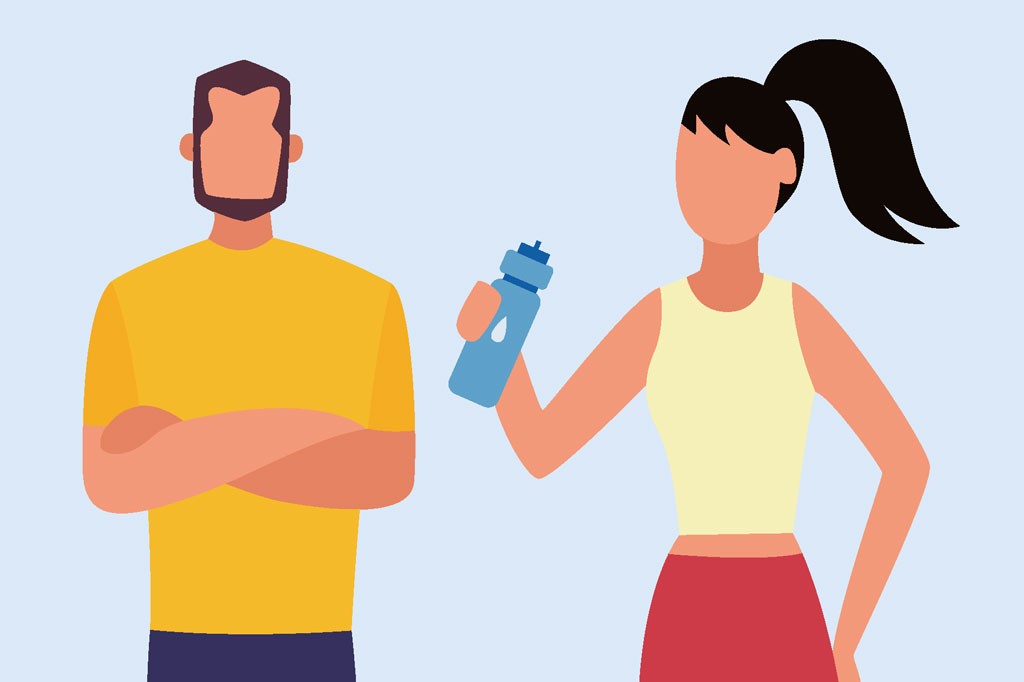 Sponsored education
Understand the important role oral rehydration products play in helping prevent dehydration after illness
Sponsored education
Bust the myths around acne causes so you can recommend effective products and self-care advice
Record my learning outcomes