Views
Minister a messenger?
LPC chairman Dilip Joshi wonders whether the pharmacy minister is a messenger lacking in conviction as he listens to a Commons debate during an eventful month

Tuesday October 11
I am attending a breakfast meeting with Simon Enright, NHS England director of communications, hosted by Luther Pendragon, a PR agency in London. I am the only community pharmacist amongst a dozen invited guests from various healthcare sectors.
Simon has responsibility for communications strategy and delivery across all audiences, including NHSE's 6,000 staff, local NHS, the professions, wider stakeholders and the public. He
leads a team of 50 people headquartered in London and Leeds as well as regional communications teams throughout England, and reports directly to NHS England's chief executive, Simon Stevens.
The conversation begins with a discussion of the role of NHS England, including the Five Year Forward View's vision of how NHS services need to find ways of re-designing care. I suggest local resources allocation is leading to a lack of consistency in standards and quality, and a more centralised approach might benefit areas falling behind.
Simon argues that localisation allows for variations between regions in terms of need, specialisation
and culture. NHS England's role is to step in at the local level to provide help to local leaders. A national framework would not automatically solve poor-quality planning and delivery of healthcare services. Nevertheless, he concedes the need for greater engagement, collaboration and partnerships between the NHS and other organisations working in healthcare. It is clear that the progressive move towards localisation is a central policy plank that will be difficult to oppose, at least in the near future.
Wednesday October 12
I am at a Kamsons' golf day at Hever Castle in Kent today, supporting schools in Rwanda. There are two representatives from the charity 'A New Beginning' and, at the evening dinner, we hear about the excellent work being done to help educate youngsters in Rwanda who, otherwise, would have little opportunity to fulfil their potential.
The war-torn region has left many families with little resource, and suffering through killed or missing relatives. Kamsons is an independent-minded, family-owned pharmacy group and the directors are both passionate and generous in their support. We hear that, without this, the charity would have struggled to make the progress it has. It turns out to be a very pleasant day with the added bonus of me playing better than I have for months. Today, I would have fancied my chances of beating ICP's consultant editor, even with his lucky cap!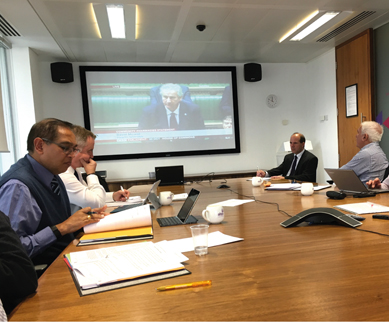 Thursday October 13
I meet up with NPA members at an awards event. I hear about local campaigns against the cuts and the way in which public support and sympathy was mobilised to gather 2.2 million signatures. The NPA
chief pharmacist, Leyla Hannbeck, is there and glad of the opportunity to listen to challenges faced by members. It is apparent to us that, while the campaigning against cuts is vitally important, we must not lose focus on the day-to-day requirements of members running their businesses.
Members speak highly of the resources Leyla and her department produce, as well as the topical superintendents' update she regularly sends by email. It is gratifying to learn the NPA is held in high regard but Leyla and I reflect that much work remains to be done in making sure our members are well supported in the aftermath of the cuts.
Thursday October 20
At the Pharmacy London meeting today, we pause to listen to the parliamentary debate on pharmacy cuts. The minister appears to be struggling. We wonder whether this is due to inadequate briefing, poor grasp of issues, or whether he really believes what he says. Increasingly, it seems to me that David Mowat is the messenger given a job to do in which he lacks conviction. This may be wishful thinking but his demeanour and responses in the face of pressure applied by many MPs make his concluding remarks – "let me end by stating my firm belief that the future for community pharmacy is bright" – seem particularly limp.
Monday October 24
I am at KCL teaching a class of third-year students this morning. The class covers dispensing, accuracy checking, counselling and responding to symptoms. There are more "deliberate" mistakes in the accuracy checking exercise than are likely in practice, but we discuss how this increases the chances of overlooking an odd mistake.
I make up groups of three in role-play (pharmacist, patient and observer) for counselling and responding to symptoms exercises. It is interesting to see a formulaic approach adopted, with most 'pharmacists' clutching their BNFs and using an ingrained framework to ask questions. As I circulate, I overhear one student asking the 'patient's mother' if her four-year old prescribed Gaviscon sachets might be pregnant!
Athlete's foot and vaginal thrush are the other delightful pre-lunch topics for discussion and we discuss avoidance of jargon, confidentiality and the sensitivity needed in dealing with patients. I recall a media training experience in a mock-TV studio where I was extolling the virtues of community pharmacy and referred to how pharmacist activities can contribute to GP 'QOF' points.
The interviewer started coughing violently and any message I was hoping to get across was totally lost. On another occasion, a junior pharmacist spoke to a patient in a quiet area but then shouted out to an assistant that Mrs X needed a pack of Canesten. 
Sponsored
Sponsored education
With research suggesting a possible link between COVID-19 and EPs, make sure you're confident discussing EPs and their treatment with customers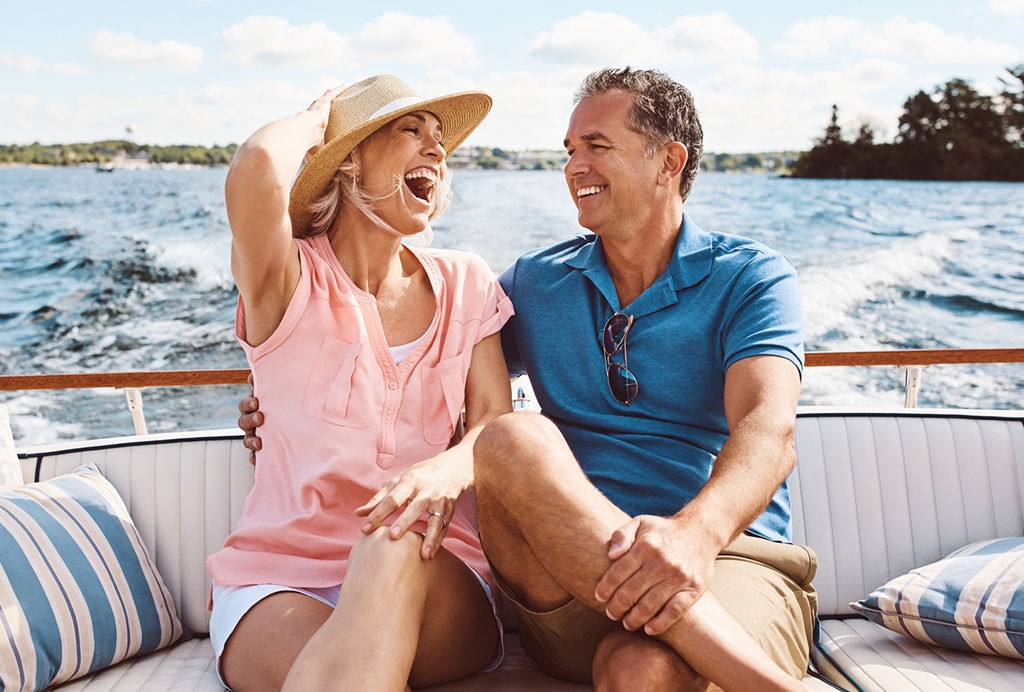 Sponsored education
Learn how to help customers ease the discomfort of haemorrhoids with suitable recommendations and self-care advice
Record my learning outcomes