Lessons from Borgen and a New Year message
Views
Lessons from Borgen and a New Year message
Lessons from Borgen
I was a big fan of Borgen, the Danish political drama, which was on BBC4 a couple of years ago. But it was not the central character Birgitte Nyborg – who became the first female prime minister of Denmark – that most interested me. Rather, it was Torben Friis, the editor-in-chief of one of the country's main TV channels. He had to cope with Alex Hjort (a non- journalist head of programmes) who turned up in the final series and saw it as his role to popularise political coverage through using new formats and approaches.
The newcomer, preoccupied as he was with delivery rather than content, about which he did not seem to have much in the way of in-depth knowledge, made life extremely difficult for Friis, who ended up getting fired after he over-turned a format decision by Hjort. It has occurred to me that the Royal Pharmaceutical Society three years ago appointed someone whose role was not a million miles from that of Hjort to run the PJ under the title of publisher. In Borgen, staff revolted after Friis's dismissal and went over Hjort's head to the man at the top and, in the end, Hjort had to go. At the RPS, the incomer has now gone of his own volition but, unlike with Borgen, there has been no sign of a return to the status quo ante.
Indeed, all the indications are that the powers that be there want to continue with more of the same. So expect a continuation of full-page obituaries of American academics you have never heard of and similar off-target content. The trouble with the Hjorts of this world is that they don't know what they don't know.
The publishers, in the form of the Pharmaceutical Press, seem to have taken over control of the PJ at the RPS. But the Press is not an independent body and is wholly owned by the RPS. The Assembly, as the governing body of the RPS, needs to assert itself and take steps to restore the PJ as a journal serving the profession in Britain edited in the normal manner by someone chosen for his or her sector knowledge and journalistic expertise.
A New Year
In this the first issue of 2017, it would be remiss of me not to wish all readers a happy and prosperous New Year. That message will be needed more in England – where the Department of Health has been dishing out some pretty harsh treatment to pharmacy contractors – than in Scotland and Wales, where the more enlightened Health Service regimes are better disposed towards us.
Independents in England will need all their ingenuity and resilience to cope with the adverse conditions and I wish them the very best of fortune. With that in mind, it is appropriate that we record in this issue the trials and tribulations of a South London pharmacist during more than 50 years of service to the public.
Being an independent is no bed of roses and Alan Kurtz of South Norwood demonstrates that in spades. First item on the job description is the need for a huge commitment, both personal and financial. Next on the list is being prepared to face disaster at any moment – as well as governmental impositions, there are the likes of leapfrogging, threatened movement of doctors, and unnecessary competition to be contended with. Alan Kurtz has had all of this and survived. Hard work and adaptability have been key.
Department of Health officials, in their comfortable offices and with their safe pensions, should be more mindful of the dedication and commitment of community pharmacists like Alan. With their blunderbuss approach of forcing pharmacy closures, the officials have no knowledge of who will be pushed to the wall. The good could go as well as the less good. There is also a need to recognise that competition drives up quality.
One other point: when the then Conservative government introduced control of entry in the 1980s, compensation was available for those who voluntarily relinquished their contracts. Why has an equivalent scheme not been made available today?
Sponsored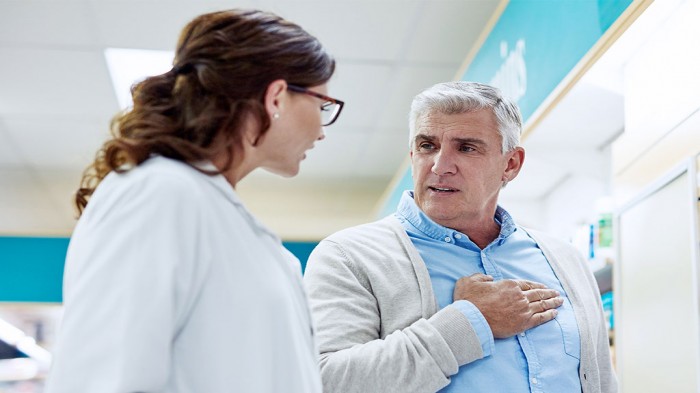 Sponsored education
Discover the key benefits of Guardium so you can recommend this PPI with confidence to help ease heartburn and acid reflux symptoms
Sponsored education
Work through a customer consultation to determine the possible cause of stinging, gritty eyes and recommend an effective treatment to help ease these symptoms.
Record my learning outcomes