England and Scotland: compare and contrast
Views
England and Scotland: compare and contrast
An Onlooker's notebook for April
Compare and contrast
I can't help comparing and contrasting the situation facing community pharmacists in England with those in Scotland. In both countries, pharmacists are being urged by the powers that be to operate more clinically. The difference is that in Scotland, crucially, they are paid for it. There is already in Scotland a national minor ailments scheme – conspicuous by its absence south of the border – and the national chronic medication service, where pharmacists can manage the treatment of those on a stable regime.
In England, MURs and the NMS offer clinical opportunities in only a limited and circumscribed fashion. In Scotland, there are ambitious government plans for community pharmacists to become clinical pharmacists. In England, government is still discussing matters and nothing has been settled.
In Scotland, the chief pharmaceutical officer makes it clear that community pharmacists operating clinics in GP surgeries and clinics in their pharmacies for GPs will be part of the future. In England, all I have read suggests that the Department of Health is encouraging clinical pharmacists into surgeries.
In Scotland, government is intent on building on the community pharmacy network as it exists, seeing it as an asset. In England, government is talking about closing large numbers of pharmacies – and we read of the chief pharmaceutical officer's determination to change the infrastructure.
In summary, in Scotland they seem to like community pharmacists and want to build the future around them, while in England the powers that be don't seem to like community pharmacists and want to decimate and by-pass them.
Still, one of the things that will be happening more in the future is regular get-togethers of the national chief pharmaceutical officers. Maybe some of the Scottish attitude will rub off on the English.

Image
A symbolic image appears above. It is of an event arranged by the NPA where its officers, board members and staff members, along with some London pharmacists, are seen wearing white t-shirts outside the NHS England offices at the Elephant & Castle in London. The t-shirts bear the slogan 'Support Your Local Pharmacy'. According to fellow columnist Dilip Joshi, an NHS press officer appeared from within and inquired what was going on. You can bet your bottom dollar that she would not have had to ask if it was the medics who were staging the event. As we all know, junior doctors are kicking up an almighty fuss about a substantial basic pay rise that does not exactly meet their wishes.
That's the thing about pharmacists: hardworking, polite and reasonable. That's the thing about medics: noisy and determined to have their way.
Meanwhile, the junior doctors are continuing with their industrial action. The medics needed a high-cash diet to get them into the NHS in the first place, and now they are hooked on it. The real crunch issue seems to be Saturday pay. If they get what they want on that, then all their "safety" concerns will disappear, it seems. Forgive my cynicism.
Ron Alcock
I was sad to get the news that an old friend, Ron Alcock, has died. Ron qualified from Sunderland school of pharmacy in the 1960s and instead of going into the family pharmacy business decided to start one of his own (later acquiring the family business along her way). The result was the Weldricks chain based in Doncaster. The group has always been strong professionally and Ron was invariably keen to learn of practice innovations that he could exploit for the benefit of his customers. He wanted to provide a professional environment for his pharmacists to operate in and encouraged them to take postgraduate courses in clinical pharmacy. The company now has 61 pharmacies, and nine of its 80 pharmacists are described as clinical.
Sponsored
Sponsored education
This module highlights a new opportunity to treat heartburn and reflux in the pharmacy with Omeprazole 20mg, which is newly available for customers to purchase OTC.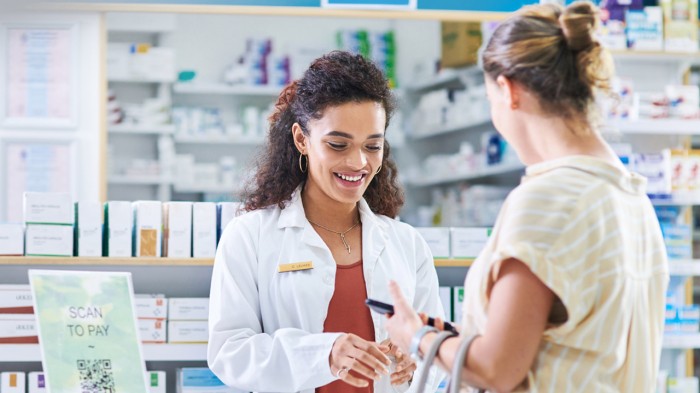 Sponsored education
Refresh your knowledge on managing mild to moderate pain and understand when a combination product can help.
Record my learning outcomes