Views
Decision time
At the start of a new year, independents nationwide need to show their resolve even more than ever, says Mukesh Lad
Last year was one of the most difficult years in recent history for independent pharmacy owners. Massive governments cuts, legal battles and enforced change were only some of the challenges sent to test the sector and their effects will be felt well into the new year.
There's been a noticeable increase in the number of independent owners who decided to sell up and get out in 2017, and I'm sure there will be more following the same path in the first few months of 2018.
Evolution in any area of life is always going to prove challenging but at the same time, evolution leads to progress. It heartens me to see that the majority of independents are resolute in their intention to take on the challenges they currently face.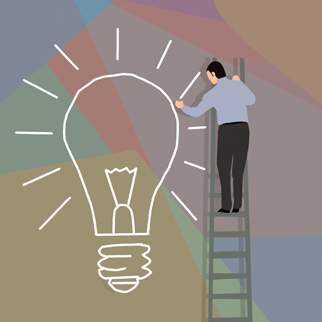 Independent pharmacy owners have invested large sums of money, often representative of their life savings, into a business of which they are immensely proud. They don't think twice about working seven days a week when duty calls, whether it's to complete paperwork to meet statutory deadlines or to complete their VAT submissions. With this commitment, however, comes the need to focus on a clear strategy – let's call it a New Year's resolution – aligned to today's healthcare economy that is all about achieving more for less.
The top priority must be effective cost control, with every aspect of your business expenditure thoroughly scrutinised. With the biggest pharmacy expense being human resource and stock, any changes in these areas will have a major impact on your business. One way to benefit from a greater return on your staffing investment is to ensure your pharmacy team reviews all purchasing. Invoices must be reconciled to confirm you're not paying over the odds for items, especially where price concession drugs are concerned.
Then you can review your delivery service. Can you cut back in any way? Or maybe you could consider introducing a charge for this service that's so valuable to patients. It's only tradition that governs the decision to provide deliveries free of charge.
It's also important to not confuse normal trading expenditure with capital expenditure. Planning is critical for independent pharmacy and capital expenditure such as investment in new technology to generate business efficiencies and improve productivity can be critical to your success. And despite the need to exercise restraint in expenditure, this shouldn't automatically rule out the benefits of re-fitting your premises to streamline your pharmacy operations and maximise the return on your retail space. Right now, planning your business future is as important as the day-to-day running of a cost-effective delivery service.
Robotic dispensing
Investing, even if it means financial borrowing, in robot technology may at first seem daunting but research the potential benefits to your pharmacy. You cannot afford to overlook this option if the economics fall in your favour. Any independent pharmacy dispensing more than 10,000 items a month needs to consider introducing such technology into their business. With many pharmacy technology specialists offering leasing options, you cannot afford to ignore the cost of this style of dispensing which can be as low £10 per hour.
Why not do something completely different in your pharmacy this year? Consider your geographic location, the local population you serve and the skill mix within your pharmacy team and then capitalise on any unique selling points you can derive from your premises and staff. There's a growing demand for travel vaccinations as GP surgeries cut back on non-essential service provision. As an independent pharmacy, there's nothing
to stop you thinking even further outside the traditional horizons with cosmetic treatments or dermatology clinics. Or if you feel more comfortable by staying within your pharmacy expertise, pharmaceutical wholesale activity would align well with your existing skill set.
Expanding role
Community pharmacy can no longer rely on NHS income alone and it's up to pharmacy owners to make their way into this brave new world. The writing has been on the wall for some time now – in fact, since the introduction of the Quality Payments Scheme and the emphasis placed on the creation of healthy living pharmacies.
As ever, it's up to you to make your business choices. You can engage with government funding initiatives; you can choose a moral high ground that sees you delivering more benefit to your patients for less financial return; you can invest time and energy into a premises re-fit; or you can invest in the technology to bring your business into the 21st century. Alternatively, you can simply sell up. However, if you remain true to your original career choice and honour the years of study and business commitment which you've already made, you now have the opportunity to build a stronger and healthier future for your independent pharmacy business. Take the time now to make key decisions about what you want and why you want to achieve it. And then commit your resources to promoting all your services to your existing patients and to new ones. Now that's pharmacy 2018-style.
Sponsored
Sponsored education
Work through a customer consultation to determine the possible cause of stinging, gritty eyes and recommend an effective treatment to help ease these symptoms.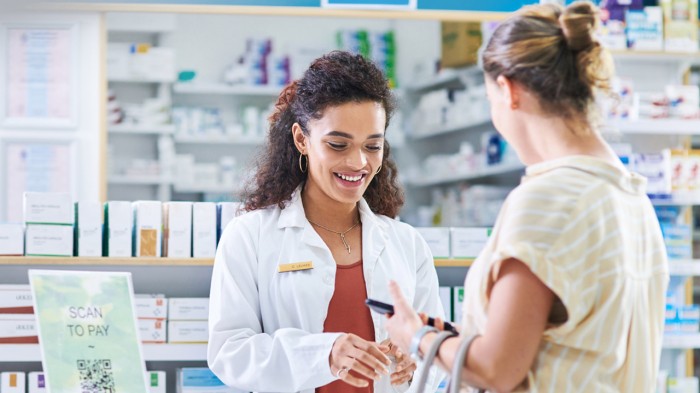 Sponsored education
Refresh your knowledge on managing mild to moderate pain and understand when a combination product can help.
Record my learning outcomes