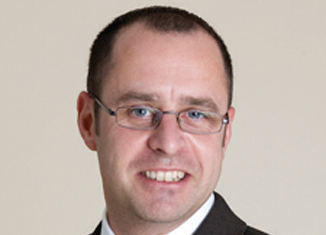 The government, as part of its drive to increase healthcare efficiencies, is committed to reducing the number of pharmacies and to consolidating the community pharmacy sector in England. Since the release in October 2016 of the Department of Health's paper – 'Community Pharmacy 2016/17 and beyond: final package' – community pharmacies have come under increasing pressure to adapt to a new, leaner funding climate.
The paper is explicitly geared towards the consolidation and streamlining of community pharmacy services in England. For example, it announced that:
Establishment payments to pharmacies will be phased out. The historic payments of £23,278 per 2,500 items dispensed and £25,100 per 3,150 items dispensed were reduced by 20 per cent on December 1, and by April 1, 2017 these figures will have reduced by 40 per cent. 
The Pharmacy Access Scheme, which was also introduced on December 1, will go some way to mitigating this loss for qualifying pharmacies through payment of top-up funding. To qualify for the scheme, pharmacies must have been 

in existence on Sept 1, 2016, be the only pharmacy within a one-mile radius by road, and not be in the top quartile of pharmacies by dispensing volume. Applications for review are already under way in respect of how the qualifying criteria are applied, with a submission deadline of March 1, 2017. 

Regulations have recently been introduced that will provide some protection for two pharmacies that choose to consolidate into a single existing site, where such consolidation does not create a gap in service provision.
What can be drawn from recent government measures is that the explicit aim of facilitating the consolidation of pharmacies has been underpinned by significantly decreased public funding of the sector. This, in turn, will inevitably coerce community pharmacies into re-evaluating service provision and, where commercially viable, giving serious consideration to merging their services and pooling resources.
The National Health Service (Pharmaceutical and Local Pharmaceutical Services) Regulations 2013 govern the provision of NHS pharmaceutical services by pharmacies, and the maintenance of pharmaceutical lists by the NHS Commissioning Board. These lists detail those pharmacies which are entitled to provide NHS pharmaceutical services in particular localities.
Pharmaceutical needs assessments are published by health and wellbeing boards every three years and set out the pharmaceutical needs within a locality. Existing and aspiring pharmacy owners may submit certain applications either for inclusion in the list or for amending existing entries. Some applications are 'excepted', which means that they do not have to be assessed against the provisions of a PNA, whereas 'routine' applications are assessed against the relevant PNA.
Pharmacy consolidation
The coming into force on December 5, 2016 of the NHS (Pharmaceutical Services, Charges and Prescribing) (Amendment) Regulations 2016 has amended the 2013 Regulations. The 2016 Regulations are based on the government's assumption that some pharmacies already included on a pharmaceutical list may wish to consolidate their services into one manageable site. The government considers that the 2016 Regulations, alongside the funding cuts, will encourage such consolidation.
Applications made by pharmacies to consolidate their services (under Reg 26A) will now be dealt with by NHSCB as 'excepted' applications, which means they will not be assessed against the PNA but rather against the risk of the consolidation causing a gap in service provision.
The 2016 Regulations also make provision for continuity of services following consolidation in the following respects:
One immediate impact is apparent: recent moves by the government to facilitate consolidation of NHS pharmaceutical services are likely to result in a reduction in the number of community pharmacies in England. Whether or not this reduction in numbers translates to a more streamlined and efficient service remains to be seen.
The DH safeguards, for example in requiring continuity of service, may reduce the potential for gaps to emerge in service provision. However, a reduction in community pharmacy numbers will inevitably lead to lighter coverage of service provision, which in turn will leave patients with further to travel to receive care.
The government hopes that the consolidation of pharmaceutical services will modernise the sector. It may also encourage good, sector-wide practices as a result of an increase in collaborative work. However, the independent community pharmacy sector will undoubtedly be hit hard by the funding cutbacks, and it remains to be seen what the long-term impact of such cuts will have on service providers and recipients.
Consolidation of pharmacies has been underpinned by significantly decreased public funding of the sector
Richard Hough is partner, pharmacist, and head of healthcare at Brabners LLP
Contact him on 0151 600 3302, or at richard.hough@brabners.com.