Services
Going into service
Lucy Morris, service development pharmacist at Numark, explains how you can maximise your private services.
The community pharmacy business profile is changing. Patients are coming to expect a range of services to be delivered through pharmacy alongside NHS dispensing. Developing and establishing a range of private services has many benefits. Whilst some can offer significant additional income, particularly services such as travel clinics and Botox, others can provide additional benefits. For example they may:
Increase footfall into the pharmacy, attracting new customers
Increase loyalty from your current customers, as they realise you offer more than a dispensing service
Provide a professional reward and develop relationships with stakeholders such as local surgeries.
There are a wide variety of private services which pharmacies can offer. Some common examples can be seen in the table below.
Focus on specifics
Whilst some pharmacies are already offering a wide range of private services, there will be others who are new to such services and unsure of where to start.
A common mistake many pharmacies make is to try and introduce/promote all the services they offer at the same time. This will not only confuse your team but also your customers. Your customers may not fully understand the wide range of services you offer and how they will benefit from them personally. Your team may also struggle to remember key information about all the services available and therefore not actively engage with customers.
While it's important that you make customers aware of what you offer at all times, it can help to focus on key services at specific times of the year. We all know that the flu season starts from September and that in order to successfully deliver the flu vaccination service we should be engaging customers just before and during this time.
However, other services could have key peaks too. People will often look at stopping smoking and getting healthy in January as they make their New Year resolutions, so focusing on healthy living at this time could help maximise engagement.
You could create a promotional programme that runs through the year defining when to focus on specific services.
Maximising potential
So how do you go about delivering and maximising private services within your pharmacy?
1. Before starting try to establish if there is a local need for the service:
As a community pharmacy you are located within the heart of the local community you serve, easily accessible and available without an appointment.
Therefore it's important you understand the make-up of your local population and the health needs you are aiming to support. By doing this you can ensure any new/existing services are appropriate to their needs and therefore you are more likely to succeed.
2. Review your competition and work out your unique selling point (USP):
It's important to understand who your main competitors are and what they are doing in terms of services.
You don't want to establish a service only to find out that everyone else is offering it at a significantly reduced price. If others are offering the service, do you have a USP which you could promote as a point of difference, for example, are you open longer hours or at weekends?
3. Ensure everyone helps to make the service a success:
It's important that everyone in the team understands they have a role to play in making the service a success.
Your counter staff will often be the ones discussing the service and recruiting customers. Your dispensing team can help by identifying suitable customers and flagging them up to the rest of the team.
Make sure they all understand the key features of the service and feel confident when having conversations with customers.
4. Market each service effectively:
Think about who your key customer groups will be as this may help you decide the best approach to marketing. For example, if you are appealing to younger customers they are more likely to be reached via social media such as Facebook and Twitter.
You may want to have a look at any specific health/disease awareness dates during the year and look at the possibility of linking into these. This can be a great way of piggybacking onto national advertising campaigns raising awareness of topics such as meningitis.
Sponsored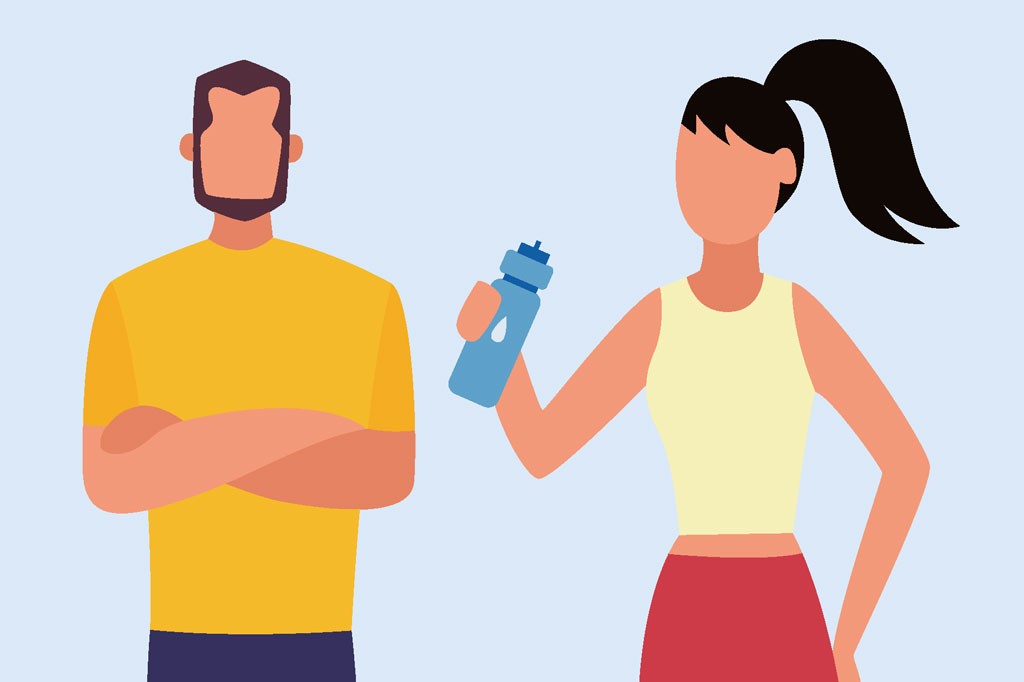 Sponsored education
Understand the important role oral rehydration products play in helping prevent dehydration after illness
Sponsored education
Work through a customer consultation to determine the possible cause of stinging, gritty eyes and recommend an effective treatment to help ease these symptoms.
Record my learning outcomes