2018: A pharmacy odyssey?
Services
2018: A pharmacy odyssey?
With an ageing population and more people requiring repeat prescriptions, pharmacists need to ensure their dispensing services are as efficient as possible, especially in a busy pharmacy. Embracing the latest in robotics technology could be a valuable solution, says Victoria Goldman.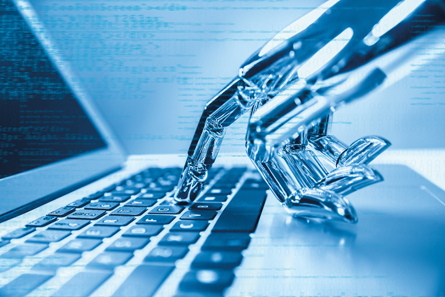 There's a lot of talk these days about hub-and-spoke. The model allows for repeat prescriptions, from one or more pharmacy branches, to be dispensed quickly and easily from one central location. And according to Arnd Mommers, sales director at Willach, robotic dispensers with automated labelling systems provide independent community pharmacies with a weapon to help compete with the multiples, especially in a pharmacy with several branches.
"Repeat prescriptions are 80% of the pharmacy business," he says. "Using
a robot in one branch can take the workload off the pharmacist and provides
a cost-saving solution. If customers visit a pharmacy once a month to get their repeat prescription, this gives pharmacists only one chance to sell other services, such as smoking cessation. Robotics can leave them free at the pharmacy counter to speak to the customers for longer."
If a pharmacy wants to go down the route of automation, they must first make sure their PMR system can integrate with the technology. Positive Solutions has made strides in ensuring it can offer customers this level of integration. "In light of the revised pharmacy funding arrangements, it's vital that pharmacies are able to operate as cost-effectively as possible," says Mark Merry, head of product management at Positive Solutions. "The strategic use of technology plays a huge role in this, as the latest systems – specifically those which promote automation – can be leveraged to improve business processes and increase revenue. Rule-based order management systems, for example, are useful in helping to streamline activities and create savings. Their key benefit is that they maximise profit by ensuring compliance to buying protocols (such as generics schemes), and automatically substitute DTP/RWM lines with profitable parallel import alternatives."
Patient safety
In March 2017, Omnicell introduced a new automated pharmacy packing and filling solution, Omnicell VBM 200F. It uses vision-checking technology to identify and validate medication, being pack-based
on size, shape, colour and imprint. This significantly reduces the risk of human error and improves patient safety. The drug and dose information is printed onto a coloured, consolidated label on the inside cover of each card, which includes drug images.
The system reduces checking time, too, and has the ability to track and trace each medication packed.
"It's no secret that community pharmacy is under increasing pressure to deliver more for less," says Paul O'Hanlon, managing director at Omnicell UK & Ireland. "Here at Omnicell, we are focused on supporting pharmacies to meet this challenge and are continually pushing the boundaries of innovation through automated healthcare solutions.
"Our state-of-the-art filling machines for medication adherence packs and robotic dispensing systems can both help community pharmacy to drive efficiencies in the face of major funding cuts. Staff time can be freed up from manual tasks so that it can be better spent on face-to-face patient care on important issues such as medication adherence, which we know costs the NHS a staggering £500m per year. In addition to driving efficiencies, investing in automation can also provide a valuable safety net to staff already working under pressure, reducing the risk of human error, and as a result, helping to improve patient safety by avoiding errors with medication." 
Time management
De-blistering is a time-consuming process that pharmacies must complete in order to fill medication adherence packs. Synergy Medical's new SynMed system prepares and dispenses solid oral medications in blister packs. The system can fill up to 12 blister packs simultaneously. While it is filling, the pharmacy technician can be sealing packs and preparing external medication for the next tray, ensuring continuous production. The company says that just one technician can safely prepare prescriptions in 200 packs every eight-hour shift or 1000 packs and more per week, in a fraction of the time it would take to complete this task manually. This level of precision and efficiency means that pharmacies can confidently take on new prescription fulfilment contracts and increase production capacity, whilst freeing up pharmacists for more patient-focused activities such as Medicines Use Reviews and patient training.
According to Stephen Dickson, owner at Dickson Chemist, Glasgow, if a pharmacy has over 300+ monitored dosage systems (MDS) patients, adding an automated dispensing system is a time-saver and improves safety and accuracy dramatically. "Since the installation of the SynMed machine, we have seen an astounding reduction in near misses, which helps me sleep easier at night," he says. "With five shops, we are reliably servicing 50 plus patients (200 plus trays) per day withone dispenser and one accuracy checking technician. This is unprecedented and has allowed for growth that was previously hindered by capacity issues."
Sponsored
Sponsored education
With research suggesting a possible link between COVID-19 and EPs, make sure you're confident discussing EPs and their treatment with customers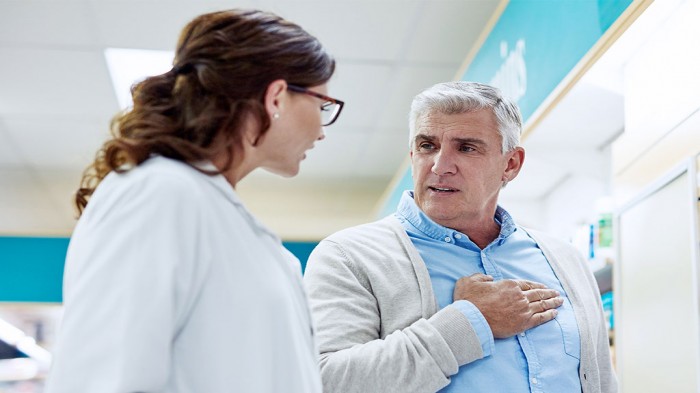 Sponsored education
Discover the key benefits of Guardium so you can recommend this PPI with confidence to help ease heartburn and acid reflux symptoms
Record my learning outcomes