Keeping those new year resolutions
Practice Modules
Keeping those new year resolutions
It's that time of year when customers will be vowing to make some changes. Many will focus on alcohol, exercise, weight loss and smoking cessation.
ALCOHOL REDUCTION
Dry January is the annual movement through which millions of people give up alcohol for the month of January. It enables people who take part to take control of their relationship with alcohol, as well driving a conversation about alcohol: why do we drink it, what does it do, and how can we reduce the harm it can cause? Alcohol Concern brings together a network of individuals and organisations, including partner charities who work on issues associated with alcohol. www.alcoholconcern.org.uk
One You
Customers can start the fight back to a healthier future by drinking less and visiting this site. It gives practical tips for cutting back on alcohol. www.nhs.uk/oneyou/drinking
Drinking and alcohol – Live Well
This site gives practical tips to help people cut down plus information on low-risk drinking, alcohol and health and understanding units. www.nhs.uk/Livewell/alcohol/Pages/Alcoholhome.aspx
Drinkaware
A free app from Drinkaware tracks alcohol consumption and spend over time, calculates units and calories and sets goals to help users moderate their drinking.
www.drinkaware.co.uk/tools/app/
EXERCISE
Physical activity guidance
Increasing physical activity has the potential to improve the physical and mental health and wellbeing of individuals, families, communities and the nation as a whole. Public Health England ( PHE ) wants to see more people being physically active. This professional resource sets out how to achieve this. 
Healthy eating support
A healthy diet can help reduce a person's risk of developing coronary heart disease and stops them gaining weight, reducing their risk of diabetes and high blood pressure. The British Heart Foundation website has a wealth of advice. 
Health and fitness
Customers can get fit with these exercise tips, which include podcasts, home workouts, green gyms and advice on how to get free equipment. www.nhs.uk/livewell/fitness/Pages/Fitnesshome.aspx

DIETING
Weight loss support groups
On the NHS website customers can find weight loss support groups services in their area. They simply enter their location or browse all locations. 
Freen NHS Weight Loss Plan
The NHS Choices weight loss guide has been developed under the supervision and advice of specialist dietitians from the British Dietetic Association (BDA), which represents registered dietitians in the UK. 
Top diets review for 2017
With so many diet options to choose from, it can be hard to find a weight loss plan to suit. To help, the BDA has taken a look at the pros and cons, giving its verdict on some of the most popular diets. 
Online calorie counter
The UK calorie counter pages here give calories and nutrition info for a range of popular basics and brands. www.weightlossresources.co.uk/calories/calorie_counter.htm
SMOKING CESSATION
Smokefree offers free NHS help with quitting smoking to improve health and wellbeing.
The National Centre for Smoking Cessation and Training (NCSCT) is a social enterprise committed to support the delivery of effective evidence-based tobacco control programmes and smoking cessation interventions provided by local stop smoking services. 
Stop Smoking Treatments - NHS
The NHS website offers advice on the different treatments available to help customers beat their addiction and reduce withdrawal symptoms. The best treatment will depend on personal preference, age, whether the customer is pregnant or breastfeeding and any medical conditions. www.nhs.uk/conditions/stop-smoking-treatments/
NICE guidelines on smoking cessation
A professional guide to evidence-based recommendations on stop smoking services for people who smoke or use tobacco in any form www.nice.org.uk/guidance/ph10
Stop Smoking – Live Well
This website provides an introduction to stop smoking articles and videos. It also includes NHS support services and nicotine replacement therapies. 
Sponsored
Sponsored education
This module highlights a new opportunity to treat heartburn and reflux in the pharmacy with Omeprazole 20mg, which is newly available for customers to purchase OTC.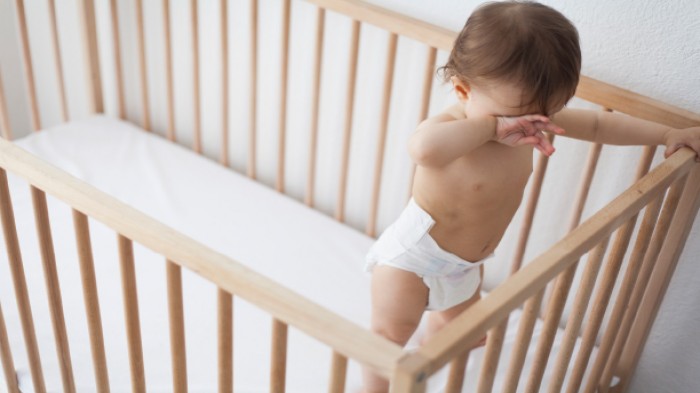 Sponsored education
Prepare to advise parents and carers on appropriate management of their children's eczema.
Record my learning outcomes