Practice Modules
Getting a head start
While headaches are not all the same, they do all share at least one thing in common – they can debilitating pain. Scott Banks sources some key websites that pharmacy staff can recommend to help support pharmacy customers.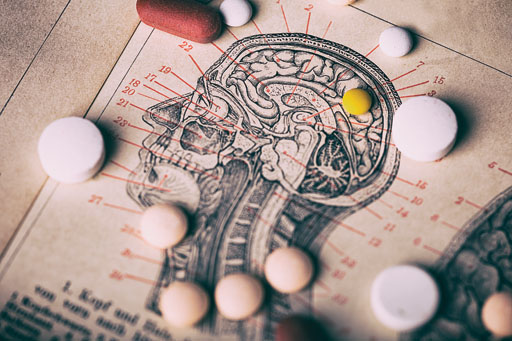 National Migraine Centre
This is a professional organisation that aims to help those affected with a variety of headache disorders. The website has a variety of resources such as the latest news and research into the condition as well as general information about migraines and patient success stories. Consultations can be booked
via the website and there are also online diagnostic tests to determine whether a user is suffering from a migraine or a headache. Visitors can also download a migraine diary, in order for sufferers to track their attacks.
National Migraine Centre, 226 Walmer Road, London, W11 4ET
Telephone: 020 7251 3322
E-mail: info@nationalmigrainecentre.org.uk
http://www.nationalmigrainecentre.org.uk
National Headache Foundation
This is an American organisation which seeks to help those suffering from migraines and headaches. Its website provides useful articles and links to various methods of coping with headaches. The website also links to resources such as webinars research and clinical trials, and tools to help combat headaches such as apps to track migraines.
E-mail: info@headaches.org
OUCH UK
A registered charity, OUCH provides information on a variety of headache related conditions from cluster headache, migraines and other more common headaches. The charity provides support to families and suffers of cluster headaches through information on diagnosis and what to do when experiencing a headache. Its website includes a support network, information and details on how to get help.
Help line: 01646 651 979
The Migraine Trust
The Migraine Trust is a UK based charity which aims to promote research for migraines in an effort to support those who suffer from them. The charity has been around for over 50 years and has a website full of information to inform sufferers on how to cope with a migraine and how to live with the condition. The charity also offers a magazine and runs events and campaigns. It also provides opportunities to take part in research.
The Migraine Trust, 52-53 Russell Square, London, WC1B 4HP
Telephone: 020 7631 6970
Sponsored
Sponsored education
Safely recommend the most effective laxative for every customer with constipation
Sponsored education
This short video explores the myths around diarrhoea management so you can better support customers who are affected
Record my learning outcomes