Practice Modules
Fake news gets real
The EU Falsified Medicines Directive (FMD) is coming into force in February 2019. It will prevent counterfeit medicines from entering the European supply chain and, therefore, protect patient
safety. It affects everyone involved in the supply chain, including all manufacturers (of generic and branded medicines), wholesalers, distributors and pharmacists. While February 2019 seems like a long way ahead, there is plenty for community pharmacists to think about (and even action) in advance, beginning in 2018.
"FMD will be live in February 2019, regardless of whether Brexit is ready or not," says Sultan 'Sid' Dajani, independent community pharmacist, ICP columnist and spokesperson for the Royal Pharmaceutical Society. "Therefore pharmacists need to be aware of it. It's a huge issue affecting dispensing, and is the most important change to happen to pharmacy since
the NHS."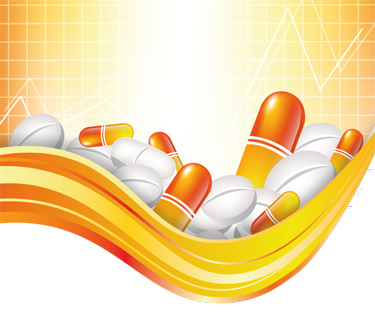 Counterfeit medicines
Counterfeit medicines pose a serious
risk to public health. According to the Medicines and Healthcare products Regulatory Agency (MHRA), almost half of all medicines bought online are fake. In September 2017, the MHRA launched its 'fake medicines' consumer campaign for the second year running, warning the public of the risks of buying counterfeit medicines from 'dodgy' websites. These medicines could be contaminated, contain the wrong or no active ingredient, or the the right active ingredient at the wrong dose, compromising patient safety in all scenarios. Buying from online suppliers also increases the risk of credit card fraud and identity fraud.
It isn't just sales of medicines online that are problematic, however. Counterfeit medicines are increasingly appearing at all stages in the medicines supply chain, including community and hospital pharmacies.
According to Bernard Naughton and Dr David Brindley from Oxford University's Saïd Business School and Medical Sciences Division, writing in January 2017, "the Pharmaceutical Security Institute reports that between 2011 and 2015 the global incidence of drug counterfeiting has increased by 51%, with 2015 seeing the highest levels of counterfeiting to date – a 38% increase when compared with 2014. In the UK supply chain alone, 11 cases of fake medicines were detected between 2001 and 2011".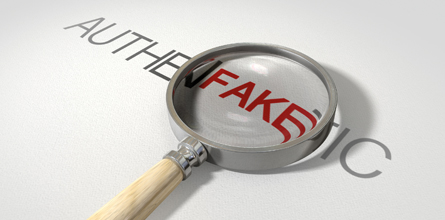 Falsified Medicines Directive
From February 2019, the FMD will require every pharmacy in the UK to scan barcodes, check tamper-proof devices and decommission medicines to prevent them from being re-used. Every new pack of prescription medicine, and some over-the-counter (OTC) medicines prone to counterfeiting, will have a unique 2D barcode with a randomised serial number, to prove the authenticity of the medicine and identify individual packs, together with a tamper-proof security seal. The data will be stored in a central database.
At point of sale or supply, each medicinal product will need to be authenticated by scanning the barcode and then checking the national database before it is handed over to a customer. The database sends a confirmation back to the pharmacy or, if the pack isn't registered, sends an alert not to supply it and the MHRA is then informed.
"The FMD is designed to stop falsified medicines, including counterfeits, from reaching patients through the supply chain," says Warwick Smith of the British Generic Medicines Association. "When a pharmacist dispenses a medicine, they can scan a code to check it's a legal packet so they, and the patient, have confidence in what's being supplied. If not, then this triggers a 'red light', the products isn't dispensed and this prompts a series of investigations. Each serial number will include the expiry date and batch number in the code. This will ensure pharmacies can check products are in date when they are dispensed and will make batch recalls easier."
Up-to-date technology
In their Oxford University study, published in BMJ Open in December 2016, Naughton and Brindley tested the effectiveness of medicines authentication technology in a large UK hospital setting. This involved scanning a 12-digit serial code to check an external database in a secondary care pharmacy. Four per cent of the medicines included were pre-programmed with a message to identify the product as either expired, pack recalled, product recalled or counterfeit. While the technology's technical detection rate was 100%, not all medicines were scanned, and of those that were, not all that generated a warning message were quarantined.
"In order to safeguard patients against potentially dangerous pharmaceuticals, it's clear that we need to find an iron- clad detection system to filter out fake and expired products," the researchers said. "It will also be vital to address the implementation approach to this technology while educating those who will use the system effectively and efficiently. While we can't stop the production of fake medicines, we can and must safeguard patients from them."
The new bar codes will be longer than the current ones. Therefore, by February 2019, community pharmacies need to make sure that they have the latest FMD-compatible software, security systems and scanning technology in place, which could mean an extra outlay for equipment or software if they have older systems. It is expected that pharmacies and wholesalers will be responsible for making their connections to the main national database, as well as for software upgrades. There are currently some questions over how the scanning will work if pharmacies use hub and spoke technology.
"There will be costs at all levels," says Smith. "Pharmacies need to prepare to operate the scanning equipment and link to the national hub. They will also need to explain to customers why this is necessary. The FMD will cover all prescription medicines, unless they are exempt, and all OTC medicines if they are deemed to be at risk. It is a huge piece of infrastructure. Pharmacists need to make sure the right systems are in place and connected to the national data repository."
Pharmacy changes
Pharmacists will need to be familiar with the new software, but most will already be used to the scanning technology. Computer systems may need to be updated, however, and staff may need extra training. No patient details will be stored in the UK hub, and there are no specific requirements planned at present for pharmacists to link specific products with each patient, but the 2D barcode could link each pack with
a specific prescription if the right software is in place. Using smart technology, there could be a way of keeping an eye on expiry dates centrally in the pharmacy and incorporating patient information videos or leaflets in the future. Safeguards are being put in place if there is an IT system failure so that normal dispensing isn't affected. Packs will have a 'human readable' code as well, just in case. Pharmacists can keep up with the latest developments through the FMD source website, provided by the UK FMD Working Group for Community Pharmacy.
Customer awareness
Patients shouldn't be affected by the FMD changes, unless a counterfeit medicine
is discovered at the time of dispensing, which could then cause a delay. "Patients may become aware that there have been changes if they notice extra time during the dispensing process," says Dajani. "Pharmacists or pharmacy staff may therefore need to explain FMD to customers as very few know anything about it."
It is important that customers are aware of the problems with counterfeit medicines and remain vigilant. The Fake Medicines campaign by the MHRA, which was launched in 2016, is expected to run for at least three years, is focusing on online sales. Advice includes looking for the EU common logo on a medicines website and checking with the MHRA's approved sellers' list that the website is legally allowed to sell medicines to the public. Customers can report a suspicious-looking website to the MHRA. Other recommendations include looking for the CE mark on medical devices and checking for the PL number or THR number/logo on natural products. The MHRA is urging patients to report any concerns or doubts they have about medicines they have bought using its 'yellow card' scheme. 
Sponsored
Sponsored education
Work through a customer consultation to determine the possible cause of stinging, gritty eyes and recommend an effective treatment to help ease these symptoms.
Sponsored education
Bust the myths around acne causes so you can recommend effective products and self-care advice
Record my learning outcomes