High Court funding decision upheld
Political
High Court funding decision upheld
Appeals by both the Pharmaceutical Services Negotiating Committee (PSNC) and the National Pharmacy Association (NPA) against the October 2016 High Court funding decision have been dismissed.
The NPA says it is "naturally disappointed" at the Court of Appeal judgment. Its chair, Nitin Sodha, urged all parties to seize the moment to engage in dialogue, and called upon the new Health Secretary, Matt Hancock, to fulfil his recent commitment to invest in community pharmacy.
"We are eager to move to a new chapter, in which there are urgent discussions about fulfilling community pharmacy's potential to improve the nation's health," he said.
"When announcing its package of reforms in 2016, and ever since, the government has repeatedly promised transformational improvements involving the delivery of clinical services in community pharmacy.  It's time to make good on these commitments.  We are of course encouraged by Matt Hancock's recent pledge to invest in community pharmacy and keep people out of hospital.
"The legal challenges flushed out significant information about how Ministers arrived at highly controversial decisions. This process has thereby served an important purpose in terms of achieving transparency and accountability.  So we can now hope that future decisions will be taken with fuller consideration for their consequences – including the consequences for vulnerable patients, deprived communities and independent pharmacies.
"We are proud to have made this stand on behalf of our members and the patients and communities they serve so admirably.
"We continue to argue for concerted action to address the shameful level of health inequalities in this country.  An acid test for the forthcoming 10 Year NHS Plan will be whether the poorest patients and communities benefit from the new investment linked to that plan."
PSNC Chief Executive Simon Dukes agreed the judgement was disappointing. "Since joining PSNC I have been impressed by the positive impact that pharmacies are having every day on so many patients, in some cases quite literally transforming their lives. But I have also heard about the very great personal costs of this as you struggle with the current financial pressures, so I know that you will be disappointed by today's news about our legal action," he said.
"For me, the priority has always been to focus on the future and on getting the best possible deal for patients and community pharmacies when our negotiations with HM Government begin. To achieve that we need to work collaboratively with Government, so my team and I will be continuing our work to rebuild strong working relationships with NHS England, DHSC and with anyone else working for Government."
Commenting on the ruling, Malcolm Harrison, Chief Executive of the CCA said: "The impact of pharmacy funding cuts has already been significant, and is likely to continue to affect all parts of the sector in the months and years ahead. Although the outcome of the judicial review today is disappointing, we should now be looking to the future.

"We look forward to working with our partners within the pharmacy sector and government to enable community pharmacy to reach its full potential and continue to deliver the best possible care for patients, the public and the NHS."
Sponsored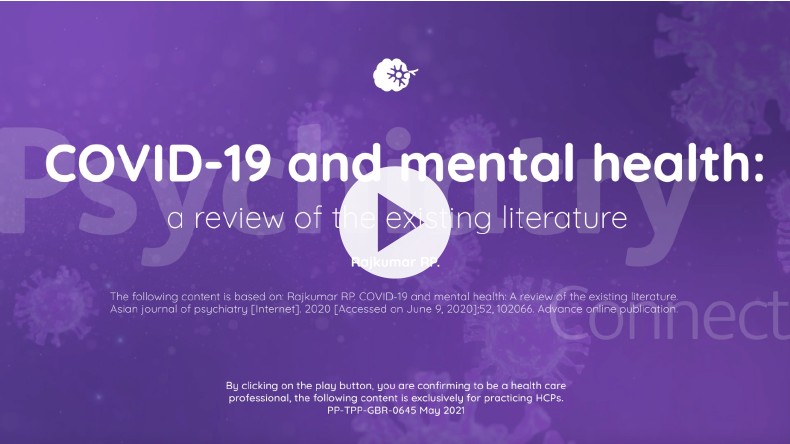 Sponsored education
Viatris has created this short video based on a publication reviewing global research into the potential impact of the Covid-19 pandemic on mental health. It identifies six areas where psychiatrists can play a role in supporting people's mental health through these difficult times.
Sponsored education
This module highlights a new opportunity to treat heartburn and reflux in the pharmacy with Omeprazole 20mg, which is newly available for customers to purchase OTC.
Record my learning outcomes