Interview: Taking care of care homes in Leeds
Pharmacy Awards
Interview: Taking care of care homes in Leeds
As a profession we have tended to loss lead. I don't want to be a 'busy fool' giving away stuff. I want to show we can add value. When we do, people are willing to pay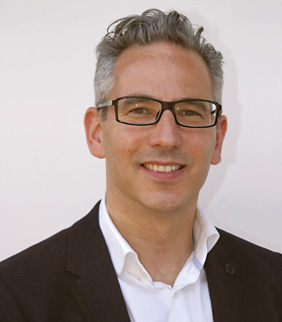 Expertise in the supply of medicines to care homes and intermediate care units is a feature of the community pharmacy company headed up in Leeds by Ashley Cohen, winner of the Independent Pharmacy Award for team learning and development in 2015. Douglas Simpson went to Leeds to find out more about the company – Pharm-Assist (Healthcare) Ltd – and its managing director


Ashley Cohen graduated in 1992 from Liverpool school of pharmacy. Pre-registration was at St James's
Hospital, Leeds. Ashley stayed in hospital pharmacy, having formed a prejudice against community pharmacists while a student, seeing them as glorified shopkeepers. He wanted to be a clinical pharmacist and really make a difference as a health professional, he says.
He stayed on at St James's for a year before moving to Guy's and St Thomas' hospital in London, where he completed a clinical diploma. The Guy's job was a basic-grade, rotational post. Part of the rotation was in primary care with what was then Lambeth, Southwark and Lewisham FHSA, which proved fortuitous.
The FHSA's pharmaceutical adviser became ill and Ashley was offered the job. "So I moved into health authority work as a full-time pharmaceutical advisor." He stayed in the FHSA and its various successors for seven years. He took the opportunity while so employed to complete a healthcare-focused MBA at City University in London.
The outcome was a further qualification and a good grounding in the workings of the National Health Service at primary care level at a relatively young age. "We were looking after a budget of £60m, 180 GP practices and 180 community pharmacies during the time of fundholding right in the heart of London. "I really enjoyed that. It really broadened my thinking."
During this time, Ashley was briefly seconded to the Department of Health. The next move was into health consultancy work, with Innovex and Edelman. "With an MBA, I felt I wanted to put my business
qualification into practice. I did this for four years, still living in London. But then I met my wife Nikki, who was from Leeds, and I decided to move back to the city, having been away for over 10 years."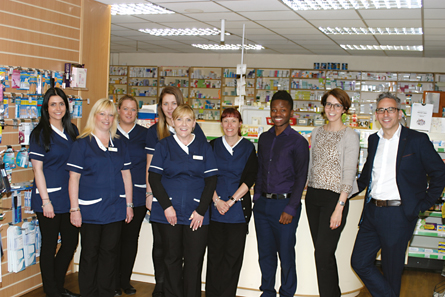 On returning to Leeds, Ashley set up his own healthcare consultancy, dealing with such things as managed entry of new drugs, formulary management and supporting GP practices. But this proved not to be enough. Says Ashley: "I soon found out that I wanted to be more than just a consultant, and build a more tangible business. I decided to develop a community pharmacy practice. I was 35 at the time, which was rather late compared with my peers at university, who had said they wanted to own a pharmacy within a couple of years of qualifying."
He has no regrets though. "Doing it this way I really developed the skills I needed in business and primary care and secondary care. And I had an MBA."
Ashley surveyed the ground before making the move into ownership by doing locum work. He also wrote to each independent community pharmacy within a 10-mile radius expressing his desire to acquire a pharmacy. "I got three replies out of 250. And I ended up buying the Halton pharmacy in Selby Road, Leeds, from a pharmacist who wasn't interested in carrying on.
"The business was in need of massive development, with a tiny dispensary and a large front shop, and was even selling pyjamas. It was doing 3,000 items a month when I bought it in 2006. We refitted with a much reduced retail space and a raised dispensary in full public view. Within nine months we were doing 6,000 a month."
New direction
The business soon took a new direction. The pharmacy won a PCT tender to serve a 40-bed intermediate care unit in the locality. "Ten years on we are still providing the service and have expanded from that. My skill at being able to liaise with GPs and other health professionals has been standing me in good stead."
By 2007, Ashley realised he would never be satisfied with being the owner of just one pharmacy. "I wanted to grow the business, and quickly. By chance, I had a call from a GP I knew, who said that he was in an area where pharmacy services were poor. 'Is there anything you can do?' he asked."
This was followed by Ashley opening three pharmacies in 2008 as joint ventures with GPs. He used the 100-hour route for two (in Pudsey and York), while the third, Seacroft Pharmacy, near the Halton branch, was an acquisition. A fifth pharmacy, in Ilkley, has been acquired since.
"I was careful to ensure that the GPs I set up with were doing so to improve public services. I avoided those who saw it as a licence to print money. They are silent partners."
Ashley has adopted a proactive approach to growth. "I wanted to avoid just waiting for people to walk through the door. I believe in going out and getting after business."
This led him into building on the work with the intermediate care unit by taking on care homes. "I asked to tender to provide a service for a 180-bed care home. They were not happy with their existing service and I put an offer together and sent it in. I got the work. I soon realised that serving care homes is much more than just supplying medicines. What is needed is advice and support, training and audit. So we started to offer these as well. One home asked us for some dedicated support after a challenging CQC inspection. I put a pharmacist in there full time for a few months and got funding to do this."
The care home Ashley first targeted was four miles from the pharmacy but he still felt it was worth approaching them. "It gave us 1,500 items a month."
With the expertise he has gained, Ashley says, he can now talk to care home managers and regional groups with confidence about what is needed. This has borne fruit. "We now service about 15 local care homes, with a total of 800 to 900 beds."
The intermediate care work has grown, too. "We have won a contract for a second unit and for a local young offenders' institute. We have now developed expertise in the supply of medicines and clinical services for ward rounds. We send pharmacists two days a week to those institutions to help improve pharmaceutical provision and work with the staff on safe and effective prescribing."
The company is now working with a national domiciliary group for adults with learning difficulties in the provision of medication and training at over 45 sites in West and North Yorkshire. This came after doing some consultancy work for the group. "They wanted an overhaul of medicines management policies and procedures along with robust training for staff."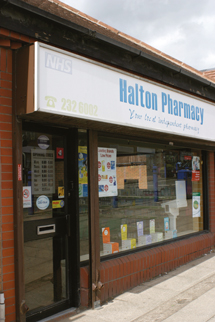 Is there anything that could make it easier to provide services to care homes and the like?
"The main problem is who pays for what. As a profession, we have tended to loss lead, offering free services and equipment, fearful that we would not get business without doing so. I do not want to be a 'busy fool' giving stuff away. I want to show we can add value. When we do, people are willing to pay. We have stopped giving stuff away.
"Organisations will pay a reasonable rate for such things as training. If you give something away free of charge people don't value it. I have a skilled pharmacist who manages all our care home and clinical services, including training, which we charge for. We get excellent feedback."
Is there prescribing by his pharmacists in care homes?
"No. But I do feel we should be looking at that. We are looking at things like PGDs."
Team
The company has a staff of 70 across its five branches. When recruiting staff, Ashley tries to ensure they are capable of performing more than the traditional roles in community pharmacy.
There is a lead pharmacist dealing with clinical governance in care homes and a project manager pharmacist dealing with improved ways of working and automation across the group. The company's other pharmacists are champions in specific areas such as PGDs. Ashley's wife Nikki, who has a Chartered Institute of Personnel and Development qualification, looks after the human resource side of the business.
A head office function supports the branches in training, administration, finance, and governance. There is a staff member in charge of purchasing.
"We try to make things as easy as possible for the branches so they don't have to worry where they get the stock from. We have put in place a sophisticated tender system for all the buying." There is a leadership team comprising Ashley, his wife Nikki, the five branch managers, the two specialist pharmacists, and the head of finance. It meets monthly to share best practice.
There is an e-mail address for staff to send in ideas. Any idea put into practice generates a gift voucher for the staff member concerned. There are away-days and social events. The result is that staff retention is good.
Remuneration cut
What does Ashley think about the 6 per cent cut in remuneration that is on the horizon in England?
"I don't like it. It is nonsense and politically generated. £170m is a drop in the ocean when you look at health spend generally."
He reckons more could be saved by reducing waste in medicines prescribing. "I send CCGs and GPs pictures of my yellow bins at the end of each month to show them how much goes straight out as wastage. We should find systems that incentivise better management of drug use. With better communications between GPs and pharmacists you could save twice that £170m by reducing unnecessary prescribing."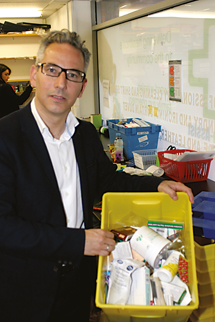 GPs need to prescribe for shorter periods. "I have seen a huge shift back to scripts for 84 days, and this is only leading to increased wastage."
Ashley does not believe in forcing pharmacy closures. "This could be indiscriminate. The wrong pharmacies could be forced out."
But he is preparing for the worst. "All I can do is roll my sleeves up and provide a better service, and if I differentiate myself from others I can be secure."
Ashley is seeking to counter the cuts though his diversification. From selling pyjamas, he has moved his business on to selling pharmaceutical services. "Previously, the contracts I have won might have gone to a hospital. I don't want to be just putting labels on boxes. I want to be doing things that are the future of healthcare.
"We are now looking at electronic MAR charts with the aim of moving care homes from blister packs to OP dispensing. If I can do that I am going to save on dispensing time and checking time and the cost of blister packs. So you can squeeze out a little bit more margin if you are smarter."
He is doing all this off his own bat. He is seeking to optimise medicines use in various settings, which is something Keith Ridge, the chief pharmaceutical officer for England, wants.
If Keith Ridge were sitting here now, what would Ashley say to him? "Decriminalise dispensing errors. That is a must. I want regulations for hub and spoke speeded up. My pharmacies are different legal entities and I can't do what I want to do legally. I have got enough prescription volume across our five branches for me to have increased automation. I would like to make one pharmacy a care-home hub and do all our care homes out of it. Another could do our managed repeats. I can't do that at the moment."
Does he feel the representative bodies in pharmacy are any help?
"They are trying hard. But you have the RPS, NPA, PSNC, and GPhC all seeming to want slightly different things. What's right for pharmacy chains isn't right for independents. I would like to see a contract that represents the true cost of pharmacy. More should be done to encourage individual contractors, otherwise everything is going to be owned by companies."
As an independent, that is the last thing that he wants.



Sponsored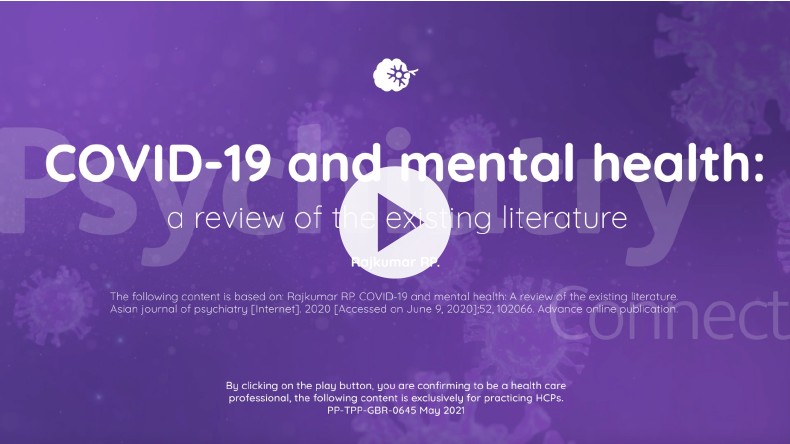 Sponsored education
Viatris has created this short video based on a publication reviewing global research into the potential impact of the Covid-19 pandemic on mental health. It identifies six areas where psychiatrists can play a role in supporting people's mental health through these difficult times.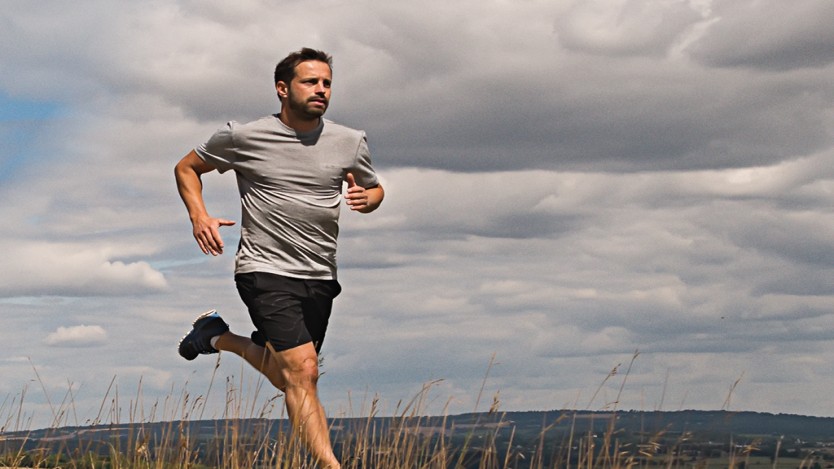 Sponsored education
Make the right recommendations to support customers to stop smoking
Record my learning outcomes