NPA Essential: December 2021
NPA Essential
NPA Essential: December 2021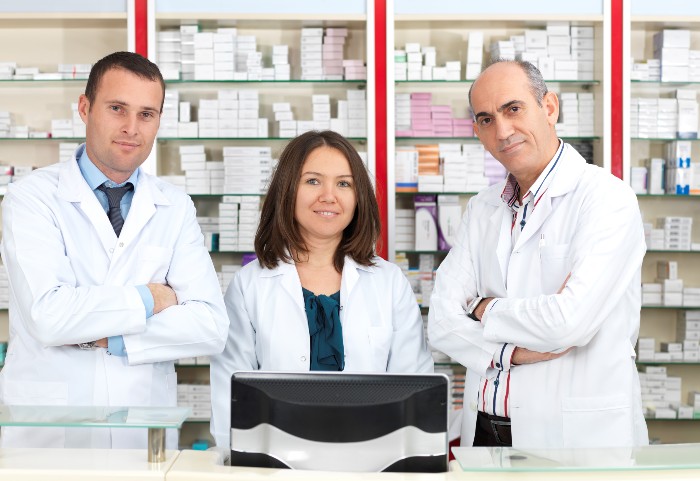 This month's key notes
Temporary suspension of the requirement to sign the reverse of NHS prescriptions
In light of the Covid-19 pandemic, to minimise the spread of infection, the requirement for patients to sign the reverse of NHS prescription forms or Electronic Prescription Service (EPS) tokens has been suspended until 31 March 2021. The suspension may be extended further if the risk of cross-infection continues.

Key points for pharmacy teams:
• Confirm the patient's exemption or paying status and mark this on the NHS prescription/EPS token on their behalf – please note this is not required if:
o Patient is exempt by age and the date of birth is printed on the prescription
o The item prescribed is free of charge by legislation
o Where a Real Time Exemption Check (RTEC) confirms the patient's exemption status
• If patient is not exempt, collect the relevant prescription charge(s) and mark this on the reverse of the prescription or token, on behalf of the patient
• If patient is exempt, ask for evidence of entitlement for free prescriptions (unless exemption status confirmed by a RTEC) and mark this on the reverse of the prescription or token, on behalf of the patient. If evidence is not provided, mark the reverse of the NHS prescription/EPS token as 'Evidence not seen'
• For EPS prescriptions, ensure the patient declaration (whether exempt or not) is made on the electronic message
• For Schedule 2 and 3 Controlled Drugs (CDs), signing the reverse of prescriptions on collection, is good practice but marking the dates of supply when supplying Schedule 2 and 3 CDs, and performing ID checks for Schedule 2 CDs, are legal requirements
For further information please contact the NPA Pharmacy Services team on 01727 891 800 or email pharmacyservices@npa.co.uk
Pharmacy First - Winter Ailments Standard
Operating Procedure now available to NPA members in Northern Ireland
Pharmacy First - Winter Ailments 2020/2021 has been launched by Health and Social Care Board (HSCB) to help pharmacists address winter pressures through the management of sore throats and the common cold, and to provide advice remotely on Covid symptoms.
The service can be delivered face-to-face or virtually but patients with Covid symptoms should not present tehmselves at the pharmacy. Pharmacists can provide advice and reassurance alone, or the provision of advice and reassurance alongside medicines which alleviate symptoms of sore throat and common cold. In some cases the pharmacist may consider that referral to another healthcare professional is indicated.
The NPA Pharmacy First SOP describes the process to be followed by the pharmacy team when providing Winter Ailments service. The SOP has a useful flowchart summary and is amendable for your pharmacy processes.
To access the SOP go to: bit.ly/36KVDRW
Update from UK FMD Working Group for Community Pharmacy
Now that the UK has left the EU and with the Transition Period ending on 31 December, some regulatory requirements will no longer apply. However, certain EU legislation will continue to have effect in Northern Ireland under the Northern Ireland Protocol.
Pharmacies in Great Britain
The 'safety features' elements of the EU Falsified Medicines Directive (FMD, 2011/62/EU) and Delegated Regulation (2016/161) cease to have effect in Great Britain from 31st December.
This means that pharmacies (and other end users such as wholesalers, hospitals and others handling or supplying medicines) will no longer be required by law to verify and decommission unique identifiers on prescription medicine packs.
Pharmacies in Northern Ireland
Under the terms of the Northern Ireland Protocol, part of the UK's Withdrawal Agreement with the EU, FMD will still apply in Northern Ireland for at least four years (until the NI Protocol is due to be reviewed).
To read the full statement from the UK FMD Working Group go to bit.ly/3lEATkR
ALSO THIS MONTH
Coronavirus Bounce Back Loan
Smaller businesses can access finance more quickly during Covid-19 with the Bounce Back Loan Scheme. New options are available to top up existing loans, extend the loan period, make interest-only repayments, or pause repayments.
The Scheme is open to applications until 31 January 2021. If you already have a Bounce Back Loan but borrowed less than you were entitled to, you can top up your existing loan to your maximum amount. You must request the top-up by 31 January 2021. For more information about the scheme go to: bit.ly/2Kl1xBP

Kickstart Scheme
The Kickstart Scheme is a government scheme being introduced in Great Britain to fund the creation of high quality jobs for young people. It is aimed at those who are on Universal Credit and deemed to be at the highest risk of long-term unemployment.
The NPA is working with Reed, a recruitment company who are also a gateway organisation for Kickstart. If you are looking to hire 29 or fewer placements, you can apply for funding and candidates through the NPA/Reed scheme. You can spread the start date of the job placements up until the end of December 2021.
For further information go to www.npa.co.uk/training/kickstart-programme

Representing you
The NPA makes frequent representations to government, regulators and pharmacy stakeholders on matters of concern to independent community pharmacies.
It adds weight to what we say if we can demonstrate that we've thoroughly canvassed the opinions of members. You are invited to give your point of view on any matter of public policy or regulation to your NPA board member or via independentsvoice@npa.co.uk
Currently we are actively seeking your opinion on:
• Wholesaler service standards. See more about the results of our latest survey (story on the right). Please continue to feed in your experiences to us.
• Advertising standards. We recently raised concerns with the NHS and pharmacy regulators about claims made in advertising by Pharmacy2U and Echo. If you see misleading advertising by any provider of pharmacy services, please draw it to our attention.
• Financial pressures. We continue to collect information about the financial situation facing our members to supplement the detailed analysis by Ernst and Young (EY) that was commissioned by the NPA.
The true extent of the problems in England are still not properly understood by NHS England and the Treasury, we believe.
• Covid-19. In particular we're on the lookout for inspiring stories of your support to patients, which might feature in local of national media.


Wholesaler surcharges
Alarmed at continuing reports from members about aspects of the service they receive from wholesalers, the NPA has once again run a member
survey on wholesaler service standards.
The results indicate that the majority of NPA members believe their mainline wholesalers do not have a fair system of pricing for surcharges. Very few say that there is adequate flagging to avoid inadvertently triggering a surcharge.
Only 3 per cent believe that quotas are allocated equitably. Most reported that the number of products on quota has increased over the last six months.
The NPA plans discuss the results with pharmaceutical wholesalers to try to tackle the issues that our members have identified.
"The majority of the complaints we get are about surcharges. We will be asking wholesalers to listen to their independent customers and to
review their policies on surcharges," says NPA public affairs manager, Neil Bhayani.
The All-Party Pharmacy Group (APPG) inquiry into how pharmacy has coped and responded during the Covid-19 pandemic
In order to get a better understanding of the pressures, challenges and response from the pharmacy community during the Covid-19 pandemic, the APPG has surveyed people working in pharmacy about the response to the pandemic.
The APPG has also undertaken a series of oral evidence interviews over Zoom with key stakeholders. The APPG will publish a report and a set of recommendations for government on what support and reforms are needed for the sector to remain sustainable in the future.
Chair of the All-Party Pharmacy Group, Jackie Doyle-Price, said: "Pharmacy teams have responded heroically in the face of unprecedented pressure during the pandemic. Maintaining the supply of vital medicines, stepping up to help absorb the additional demands posed by Covid and going above and beyond to ensure services continue.
"However, we are hearing many examples of how the financial and operational challenges faced by community pharmacies are being amplified by the pandemic, and in many cases posing an existential threat to them. Our inquiry seeks to rapidly examine these challenges and provide a set of recommendations which can be offered to the Government."
Further details can be found on the APPG website: www.pharmacyappg.co.uk/our-work
Pharmacy retail apprenticeship by the NPA
Community pharmacies can now upskill existing members of the team or recruit new staff to help serve patients during the busy winter season with NPA's new pharmacy retail apprenticeship programme.
The NPA Qube package, in partnership with Qube Learning, will help tackle the challenges and pressures Covid-19 has presented to pharmacy teams up and down the country.
The programme is open to individuals who wish to become pharmacy assistants. It includes free enrolment onto the NPA's GPhC-accredited Medicines Counter Assistant and Dispensary Assistant courses and fully funded tuition and assessment for the retail apprenticeship, either via
the Apprenticeship Levy or a Levy Donor.
Employers who have a pay bill of more than £3m each year have to contribute to the Apprenticeship Levy and this has been a requirement since April 2017. Those with an annual pay bill of under £3m are referred to as non-levy payers and do not have to make this payment.
Heenal Malde, learning and development pharmacist at the NPA and who is the Apprenticeship Project Lead, said students on the programme
will get a "wealth of knowledge" to help pharmacies achieve their business targets.
"They will learn about over-the-counter medications, dispensing and stock control and pharmacy practice and procedures. The retail apprenticeship will give apprentices a wealth of knowledge surrounding customer service, sales, products and services, brand reputation, stock and much more, all of which can help drive business objectives."
During the training, students will complete the NPA courses online. They will be assigned a supervising pharmacist or pharmacy technician who will be involved in 1-2-1 reviews and who will ensure there is 20 per cent off-the-job training. Qube Learning will allocate students a tutor to support them through the apprenticeship.
This opportunity, which is available for all NPA members in England, will provide pharmacy teams with an apprentice who will become a fully-fledged member of staff.
"They can work on the medicines counter and the dispensary, but at apprentice wage, along with other potential benefits including government incentives," explains Heenal.
She says NPA members can also get government incentives of up to £3,000 if the recruits are new and enrolled onto the apprenticeship by 31 January 2021. For existing employees members will receive £1,000 if the apprentice is under 19. She urges members to act quickly to take advantage of the incentives.
"Members should act immediately. If using existing members of staff, enrolment onto the apprenticeship will only take a few weeks. However, if recruiting new staff, more time needs to be factored in for recruitment processes."
Other benefits of the NPA Qube Package include:
• Free recruitment service for under 19s and £250 if over 19
• An apprentice who qualifies with a Retail Apprenticeship qualification (fully funded)
• Free legally approved apprentice employment contract
• A point of contact and support throughout the whole process right up to the point that the student qualifying
• Employers do not pay Employer National Insurance in the first year for students under 25 earning less than £40k pa
Go to www.npa.co.uk/apprenticeships/pharmacy-retail to learn more about the programme.
NHS Pharmacy First Scotland - Guidance for community optometry to/from community pharmacy patient referral
Guidance and a template patient referral form for the treatment of minor eye conditions, to be used by community pharmacy and community
optometry, has been published by Scottish Government.
The guidance explains that if a pharmacy receives an optometrist's referral of a patient including a treatment recommendation, then it should be
treated in the same way a GP would accept a consultant's assessment, with the responsibility for the choice of treatment remaining with the optometrist, rather than the pharmacist supplying the product.
The pathway recommends that when referring a patient from pharmacy to optometry services, the patient's optometrist should be telephoned to check availability of examination for the patient whilst the patient is still in the pharmacy.
If a patient is referred from community optometry to community pharmacy with treatment outside the scope of NHS Pharmacy First then the patient can purchase over-the-counter treatment, access Pharmacy First Plus if a pharmacist independent prescriber is available, or be
referred to their GP by the pharmacy.
Pharmacy First treatment as recommended by the optometrist should be within the product licence. The pharmacy can provide a second supply if
ongoing eye treatment is determined by an optometrist to enable continuity of supply. The optometrist should request the patient's GP to add the treatment to be repeat medication if required.
The reference number for the guidance is PCA(P)(2020)24. To read it online go to bit.ly/38Q4697
NPA and CCA promote community pharmacy careers in Scottish schools
A new support pack aimed at school children has been created in a bid to boost community pharmacy as a career choice in Scotland.
Produced by the National Pharmacy Association (NPA) and the Company Chemists' Association (CCA), Community Pharmacy – A career choice in Scotland includes a PowerPoint presentation, activity sheets, and further information on how to become part of the community pharmacy team in Scotland.
All community pharmacy team members in Scotland can use the support pack, developed in consultation with school teachers, to provide support to schools directly by attending career events, or by signposting local schools to the resource.
It describes the role of a community pharmacist, why it is a valuable career choice and how to find out more about becoming a community pharmacist. In addition to pharmacists, the resource highlights other community pharmacy roles including pharmacy technicians, pharmacy dispensers and healthcare assistants.
Janice Oman, the NPA's country manager in Scotland, said: "We have created this resource because community pharmacy needs to continually attract the next generation into the workforce. Despite all of the pressures of working in such a responsible job, a career in pharmacy gives
you a chance to work with passionate, dedicated colleagues to help many people in a very direct way.
The focus on patient welfare means pharmacy is a profession in which a variety of people skills are developed, extending far beyond a knowledge of medicines."
Caroline Wells, the CCA's policy & planning manager (Scotland), said: "This pack outlines the career opportunities within community pharmacy and the behaviours and qualifications needed for each role. It was a privilege to involve school teachers in the development of the pack to ensure
it meets the needs of pupils. A career in community pharmacy can be so rewarding, no matter the role in the team."
To download the materials go to bit.ly/36GFm0g
My Pharmacy Insights tool
It was announced in August, piloted in September and, thanks to excellent feedback from both a technical and end-user point of view, the ground-breaking My Pharmacy Insights tool is being rolled out to all NPA members.
Comprising a free-to-receive dataset produced in partnership with data company Real World Analytics (RWA), the service gives members the ability to gauge their own pharmacy's performance, compare it to other pharmacies (and against the national picture), and to make better business decisions as a result.
Simon Tebbutt, NPA Head of Member Relationships, says: "Our successful pilot with 500 pharmacies in September has given us the confidence to proceed with a full roll-out.
"This will see all members receive their direct-to-inbox data sheets during November or early December at the latest."
How it works
Reports distil individual pharmacy performance onto an easy-to-view singlepage PDF, giving pharmacists immediate insight that allows them to compare their performance against a range of metrics.
While not all of the datasets distilled by RWA are updated monthly, a My Pharmacy Insights report will still be emailed each month, updated with the most recent available information.
Adele Curran, chief customer officer at RWA, says: "When we started this project, it was a huge undertaking. But we needed to make sure all the systems behind it worked. The pilot partly tested user- engagement, but was also to test that we could cope with projected send-out volumes."
Adele adds that each email has an opt-out function. She says: "I'm delighted to report that not a single pharmacy has decided to opt-out of receiving this very valuable information."
Supplementary data
While the base report is free, a supplementary data service includes more detailed analysis on other local pharmacies, GP practices and services. This costs £60 annually. According to Simon, a number of pilot pharmacies have already signed up for this – even though it's not been widely advertised.
Simon says: "The supplementary data provides extra clarity around key performance indicators. Its data increases individual members' knowledge and equips them to make better decisions about their business."
Features currently being finalised on the NPA member homepage include those that allow members to choose the email address they want their report to be sent to.
"Very soon some 500 reports will be sent out each day," says Simon. "If you still haven't received yours, please don't worry - it will be on its way shortly."
Medication Safety Officer report
The NPA holds the role of Medication Safety Officer (MSO) for all independent community pharmacies in England with fewer than 50 branches.
Summary of key findings from analysis of patient safety incidents reported during Q2 (AprilJune) 2020.
Overall, there was a 44.5 per cent decrease in the number of incidents reported during Q2 2020, compared to Q1 2020. Compared to the same quarter in 2019, there was a 40.6 per cent decrease in the number of incidents reported during Q2 of 2020.
• 94 per cent of incidents reported originated from the pharmacy.
• 2 per cent of errors reported were prescribing errors – this is a 2 per cent decrease from Q1 2020.
• The most common type of incident reported during Q2 was 'dispensing error', which accounted for 83 per cent of all reported incidents.
• Delivery/collection errors accounted for 10 per cent of the incidents reported, an increase of 3 per cent since Q1 2020.
• The main categories of errors reported were those involving medication errors such as wrong drug, strength or formulation, these accounted for 67 per cent of errors reported – a 7 per cent increase from Q1 2020.
• The degree of harm caused to patients reported as 'none' (60 per cent) and 'near miss' (25 per cent) continues to make up the majority of the report. There were no incidents reported in Q2 which resulted in 'severe harm' or 'death'.
• There was a 2 per cent increase in the number of errors reported which involve pharmacist self-checking compared with Q1 2020. This accounted for 13 per cent of errors reported.
• The main contributing factor continues to be 'work and environment factors' (40 per cent) and LASA (21 per cent).
• Covid-19 – although the reporting platform does not allow selection of Covid-19 as being a contributing factor, 10.3 per cent of incident reported included Covid-19 work pressures as other important factors contributing to incidents
LASA errors
In addition to the LASA errors highlighted as high risk by NHS Improvement, 3 per cent of all reported LASA errors involved gabapentin and pregabalin. The reclassification of these medicines as Schedule 3 Controlled Drugs (CDs) in April 2019 has raised more awareness of their reporting.
However, even in Q2 of 2020 the trend continues and a significant amount of incidents reported involve these medicines.
Safe use of emollient skin creams
• The MHRA has issued guidance, alongside a safe emollients use video, for patients who use emollients to treat dry skin conditions.
For details, please read the full guidance: www.gov.uk/guidance/ safe-use-of-emollient-skin-creams-to-treat-dry-skin-conditions
• In 2018, the MHRA issued advice for healthcare professionals, including pharmacy teams when supplying paraffin-based and paraffin-free products. The advice is still relevant and can be found: www.gov.uk/drug-safety-update/emollients-newinformation-about-risk-of-severe-and-fatal-burns-with-paraffincontaining-and-paraffin-free-emollients
• To support pharmacy teams in supplying paraffin-based and paraffin-free products which can cause a risk of fire, the NPA has updated its "SOP: supplying paraffin-based and paraffin-free skin products" - This includes a list of current applicable products, and an information leaflet to give to patients when supplying them with their product.
NPA members
Independent community pharmacies in England who are NPA members can contact the NPA MSO through the Pharmacy Services Team at the NPA for further information, advice and/or support on any patient safety or pharmacy topic/matter by:
• Tel: 01727 891800 (9am-6pm Mon-Fri, 9am to 1pm Sat)
• Email: pharmacyservices@npa.co.uk (anytime)
Non-members
Independent community pharmacies in England with fewer than 50 branches who are currently not members of the NPA can contact the MSO by email at pharmacyservices@npa.co.uk.
• Include your pharmacy name, ODS code, name of the owner/superintendent pharmacist and their telephone/mobile number, pharmacy's NHSmail email address.
• State 'Non-member MSO query' in the subject field.
To support independent community pharmacies, the NPA Incident Reporting Platform (IRP) is available for use by all community pharmacies in England with fewer than 50 branches for reporting patient safety incidents; this applies to NPA members as well as non-members. The NPA IRP can be accessed via this link: irp.npa.co.uk
Sponsored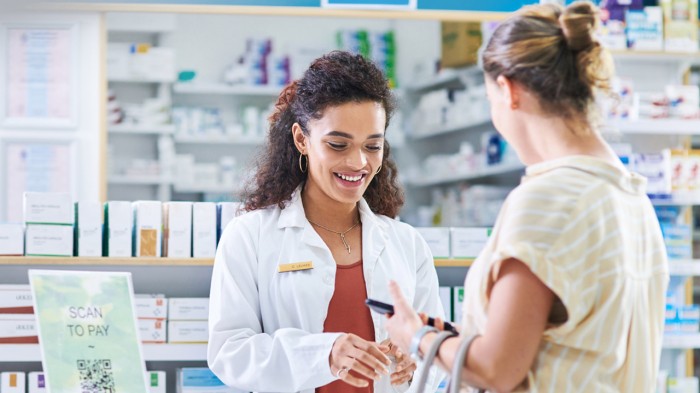 Sponsored education
Refresh your knowledge on managing mild to moderate pain and understand when a combination product can help.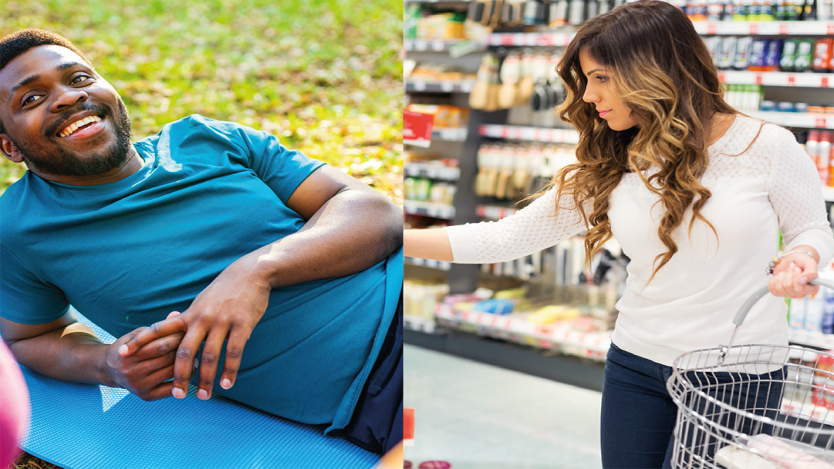 Sponsored education
Learn how to recommend the most suitable emollient for your customers in this interactive video
Record my learning outcomes