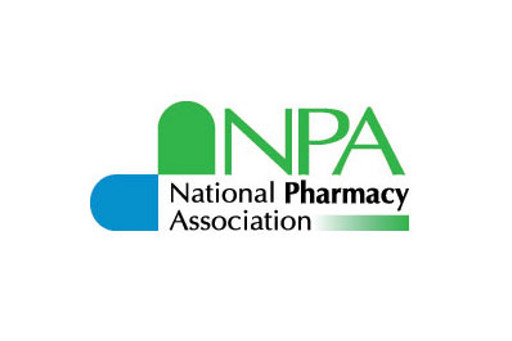 Welcome to the latest edition of NPAessential, brought to you in close collaboration between Independent Community Pharmacist and the National Pharmacy Association. This regular eight-page supplement gives independent pharmacy teams the latest news and must-dos from your key representative body...
Things to do and things to know in community pharmacy across the UK
NHS England public awareness campaign
The #HelpUsHelpYou campaign, which runs until 31 March, encourages the public to use their local community pharmacy as their first choice for clinical advice on common health concerns such as coughs, colds, sore throats, tummy troubles and aches and pains. The campaign is designed to help build the public's trust and confidence in community pharmacists, pharmacy technicians and the pharmacy team as providers of care, and ensure minor illnesses are effectively managed in the right place.

Campaign resources
A pack of resources has been sent to all community pharmacies in England. The outer packaging is clearly labelled with a green, NHS-branded sticker. The pack includes a double-sided window sticker, shelf wobblers, poster, information cards and a dispenser. All other resources are available via Public Health England's Campaign Resource Centre.

You will need to register to use the CRC but all resources are free and include:
• All campaign posters, including those for other healthcare settings
• PR Toolkit which contains all the key messages
• Q&A and draft articles for newsletters
• Social media toolkit, including all film clips and suggested Facebook posts and tweets
• An advert for use on digital screens in pharmacies and GP surgeries.

What contractors can do
NHS England asks community pharmacies to support the campaign (one of the six campaigns included in the community pharmacy contract) by:
• Prominently displaying the materials in the pharmacy, in the window and alongside relevant over-the-counter products
• Using the information card to remind customers to visit a pharmacy next time they need clinical advice about a minor health concern
• Ensuring all staff members are briefed about the campaign to ensure that they are fully aware and, where appropriate, are ready to offer clinical advice for people with minor health concerns. ENGLAND ONLY

Gabapentin and pregabalin CD classification
Gabapentin and pregablin are to become Schedule 3 Controlled Drugs (CDs) from 1 April 2019. The Home Office will update its Controlled Drugs list to include these two drugs. To help understand the changes coming into play, the Pharmacy Services team has produced a poster to guide pharmacy teams.
Legislation changes
• Gabapentin and pregabalin will be subject to prescription writing requirements and such prescriptions will be valid for 28 days from the 'appropriate date' – further details can be found in the NPA CD resources
• Gabapentin and pregabalin will not be subject to safe custody requirement – this is because "The Misuse of Drugs and Misuse of Drugs (Safe Custody) (Amendment) (England and Wales and Scotland) Regulations 2018" coming into force on 1 April, exempts them from being stored in a CD cabinet.

Reimbursement for NHS prescriptions
The Department of Health and Social Care and The Scottish Government have issued a strong recommendation that the maximum quantity of all Schedule 3 CDs prescribed should not exceed 30 days – this is not a legal requirement and therefore, greater quantities will require justifications from the prescriber.
Pharmacy teams dispensing NHS prescriptions for pregabalin oral solution sugar free 20mg/1ml are advised of the following:
• Pregabalin oral solution sugar free 20mg/1ml is listed as a special container, and the special container rules still apply, even if the required quantity to be dispensed is over the recommended 30 days' supply. The prescription should be endorsed with the number and size of the special container(s) dispensed
• For prescriptions calling for a total quantity which is not a multiple of the special container volume, the NPA Pharmacy Services team advise that the prescription should be returned to the prescriber to be amended to a quantity which allows the appropriate number of special containers to be dispensed.

Brexit
The NPA has published a dedicated web page outlining the developments around Brexit.
Keep an eye on the latest pharmacy related developments at
www.npa.co.uk/brexit.
For further information please contact the NPA Pharmacy Services team on 01727 891 800 or email pharmacyservices@npa.co.uk.
Community pharmacy innovation key to solving NHS access challenge
Policy makers and commissioners should continue to look to community pharmacy if they are to innovate their way out of NHS access problems, MPs were told.
The comments came from NPA board member Andrew Lane who was speaking at a Conservative Health forum on the future of pharmacy, at the House of Lords.
Mr Lane welcomed proposals to make better use of pharmacists' skills in GP surgeries, as part of the new five-year contract, but said community pharmacists must also be enabled to do more.
He said: "There are some great innovations underway in the community pharmacy sector.
"In the North East we have the Community Pharmacy Referral Scheme, which is in the pilot stage. The NHS call it Digital Minor Illness Referral Scheme (DMIRS).
"Seventy-six per cent of people referred from NHS111 into the North East scheme were handled in the pharmacy without the need for an onward referral.
"That keeps them away from the GP surgery or the emergency department which is where they had been going, because they didn't know where else to go.
"In the first four months of operation more than 5,000 patients were referred, saving the equivalent of 11 weeks of GP time."
The initiative is being piloted in two other regions and could be rolled out nationally.
Mr Lane also cited a Sheffield pilot scheme in which Basegreen Pharmacy was given full read/write access to Jaunty Springs Medical Practice patient medical records.
The collaboration allowed the pharmacy to conduct medication reviews and provide other dedicated support to the practice.
Mr Lane said an estimated 18m GP appointments could be saved if the scheme was rolled out nationally but funding issues were stifling this type of innovation.
Mr Lane cited a video message by health secretary Matt Hancock, recorded exclusively for NPA members during a visit to NPA board member Anil Sharma's pharmacy, in Newmarket.
In the video Mr Hancock says he wants community pharmacy to do "much more."
He continues: "In this country, too often we go to the GP when often our problem, our concern, can be solved with the pharmacies.
"And we know that there's pressures on the health system, on GPs and on hospitals, and pharmacies have got so much more to offer.
"I want us to be a country where more often the first port of call is to go and see the pharmacist."
To realise this aspiration, Mr Hancock says the pharmacy contract needs to change and improvements to IT systems will be required so the right information is in the right place.
He adds: "I think there's lots of opportunities to improve the way this works because I see community pharmacies as an asset in the community, helping people to stay healthy and that's the vision I want for the whole system in the UK."
Commenting on Mr Hancock's remarks, Mr Lane said the clinical skills of community pharmacists have never been needed more and he looks forward to seeing a pharmacy contract which recognises this.
Other speakers at the event, which was chaired by Baroness Julia Cumberlege, included: Liz Butterfield, Primary Care Pharmacy Association president; Clive Roberts, head of the pharmacy school at the University of Nottingham, and; Sandra Gidley, chair of the English pharmacy board at the Royal Pharmaceutical Society.
BUSINESS PRACTICE
Pharmsmart is a smart software solution that aims to make some of the most laborious aspects of your work more manageable.
Pharmsmart, a cloud-based register, can be used from any computer or tablet in the dispensary. Some of the things the "all-in-one" app includes are a CD register, POM register and fridge log.
It claims to be the fastest CD register on the market, making entries in 3-4 seconds.
"I was spending over 20 minutes at the end of each day making entries in the CD register when I was working," said Taskeel Khan, a pharmacist and co-founder of Pharmsmart.
"With CDsmart that came down to about two minutes."
According to Mr Khan the aim is to make everything that is "paper and quite messy" in the dispensary, digital.
"I still work in community pharmacy and I know what the problems are and where the pressures are. Time pressures are a huge problem.
"A balance check which takes usually an hour and a half, is now reduced to 20 mins.
"All the data is pre-populated as the entry is made, and where there is no change, all that is required is a check and confirmation by the user." This is why CDsmart is so efficient. There are a huge amount of checks within the software to actually prevent those dreaded discrepancies!"
He added that pharmacies could be investing the time saved into providing more services.
Sunil Patel, director and co-founder at Pharmsmart, said his team are "very user feedback driven."
"Every time someone feeds back ideas we incorporate these in our system, thus we all build the system together. We pride ourselves on our service and provide a help desk from 8am-8pm seven days a week.
"We want our customers to be able to work in their own way. The app is built to be modular, so it's not restrictive and you can adapt the system easily."
MHRA reminder on the use of carbimazole in females of childbearing age
The Medicines and Healthcare products Regulatory Agency (MHRA) has issued a reminder to all healthcare professionals, including community pharmacy teams, of the patient safety advice related to the supply of carbimazole to female patients of child-bearing age.

Risk with carbimazole
Use of carbimazole in pregnancy, especially during the first trimester, and at doses greater than 15mg per day, is associated with an increased risk of congenital malformations.
Advice for healthcare professionals
• Women of child-bearing age on carbimazole should use effective contraception during treatment. The Faculty of Sexual and Reproductive Health (FSRH) provides guidance on "Contraception for women using known teratogenic drugs or drugs with potential teratogenic effects"
• Carbimazole should only be prescribed in pregnancy after a strict individual risk/benefit assessment of the patient. The lowest effective dose should be prescribed which does not require additional thyroid hormone administration and close monitoring of the mother, foetus and neonate is recommended during pregnancy
• Women who become pregnant, suspect pregnancy or plan to have a baby during treatment with carbimazole should be seen by their prescriber without delay.
Reporting drug reactions
The MHRA is reminding healthcare professionals to report all suspected adverse drug interactions (ADRs) to the Yellow Card Scheme – this is via the Yellow Card website or Yellow Card App available on iOS devices and Android devices
The Yellow Card App has been updated with an easy login, increased stability, new features, and questions on medicines in pregnancy.

NPA advice for pharmacists
• Ensure females of child-bearing age are aware of the risks of carbimazole and are taking effective contraception
• Check whether females who are pregnant and on carbimazole treatment are being monitored
• Make necessary notes on the patient's medication record
• Report suspected ADRs to the Yellow Card Scheme.
Sepsis: how pharmacies can support patients in identifying the key warnings
Resources that can be used by pharmacists and their teams in identifying the key warnings of sepsis.
Community pharmacy teams can play a crucial role to facilitate early diagnosis of sepsis by recognising the signs/symptoms and ensure rapid treatment by sign-posting patients/carers appropriately who are at risk of developing sepsis. Sepsis, if left untreated, can lead to multiple organ failure and death. It is the second biggest killer after cardiovascular disease and 25,000 children are affected by it each year in the UK.
NPA members can access the following resources to help in identifying and referring patients if sepsis is suspected:

Sepsis factsheet
This guide details the signs and symptoms of sepsis, highlights vulnerable groups, and identifies the risks of suspected sepsis for different age groups (adapted from National Institute for Health and Care Excellence (NICE) Clinical pathways on sepsis).
Sepsis poster for pharmacy teams
A poster to act as a quick go-to guide of the signs/ symptoms a customer may present with to indicate referral.
For further information please contact the NPA Pharmacy Services team on 01727 891800 or email at: pharmacyservices@npa.co.uk
Helpful steps to an effective employee induction
The guidance employees receive when starting a new job can mean the difference between feeling welcomed into a new team or completely bewildered.
Despite their importance, inductions are often rushed or overlooked by employers. This can seriously harm your employee retention rate and invite issues down the line.
Ensure you cover these five things when inducting employees:

1. Give them a tour of the workplace
It may seem obvious, but taking the time to show new employees where to find the toilets, equipment, etc. will help them feel less awkward around the workplace. During your tour, introduce new starters to other members of staff, especially those whose roles interact with theirs.

2. Explain their roles and responsibilities
Reminding new employees of the key elements of their role will make their individual range of responsibilities clear. This should keep employees performing within the scope of their job description, rather than taking on other's people's responsibilities unnecessarily or underperforming.

3. Explain all important health and safety information
Under the Health & Safety at Work etc Act 1974, employers must provide whatever information, instruction, training and supervision is necessary to ensure the health and safety of employees at work.
Within a pharmacy environment, specific risks include manual handling; working at height; slips, trips and falls; violence towards staff; liquid spills and dealing with chemical substances. These should be properly evaluated with a risk assessment to determine if there are enough preventative measures in place or if more are needed.

4. Provide training on how to use work systems
No matter how similar their previous role, a well-thought-out training plan will be instrumental in getting new starters up to speed. This will promote workplace safety, enhance productivity, increase employee retention and also help to defend any claims arising from inadequate training.

5. Allow them the chance to ask questions and raise any concerns
Encourage them to ask questions on anything they are unclear about, as it's better to address any queries now than have issues occur down the line. Support should continue after the induction process is over so make them aware of who they can speak to.
For advice on this topic, contact the NPA Employment Advisory Service on 0330 123 0558 or email employmentadvice@npa.co.uk
NPA: dispense despite anticipated FMD alerts
The NPA is advising its members that most medicines can still be dispensed even if they return an alert from the Falsified Medicines Directive (FMD) database, in the early phase of implementation.
FMD came into force on February 9 requires the packaging of medicines to have a 2D-barcode containing the pack's unique identifier and an anti-tampering device, both of which must be checked at various points in the supply chain.
Gareth Jones, head of corporate affairs for the NPA, said: "There will be very few medicines packs in the supply chain that have the new FMD safety feature and some that do may still return an error message.
"Unless there is a clear indication that the medicine is counterfeit, or there is some other significant overriding factor, then the medicine should be dispensed."
The NPA advice comes as both the Medicines and Healthcare products Regulatory Agency (MHRA) and the UK FMD Working Group for Community Pharmacy today issued written guidance on FMD.
The Working Group designed a guidance grid that details the eleven most common error messages and MHRA has issued guidance and assurances that it will take a pragmatic and flexible approach to enforcement.
Mr Jones said: "The NPA has been working closely with the MHRA both in its own right and with other pharmacy bodies as part of the Working Group.
"The MHRA has listened and has issued some extremely helpful guidance that acknowledges the difficulties and realities around FMD.
"Many NPA members will be FMD compliant but it will take some time for the rest of the medicines supply chain to fully comply.
"In the meantime our advice to members is they must be mindful of the relevant guidance and be making efforts to comply, but ultimately they must put their patients' needs first."
Further guidance, including the guidance grid, is available at the Working Group's website, https://fmdsource.co.uk/resources/eu-fmd-scanning-and-error-messages/

The NPA will continue to update its member resources, which includes FMD SOPs, available at www.npa.co.uk/FMD
GPhC consulation on the education and training of pharmacists
A consultation by the General Pharmaceutical Council wants to hear the sector's views on its plans to modernise the initial education and training of pharmacists.
The consultation, which closes on 3 April 2019, highlights the change in pharmacist roles, and the importance of these changes being reflected in the initial education and training of pharmacists.
Duncan Rudkin, chief executive and registrar at the GPhC, and chair Nigel Clarke, said in the forward: "We think that now is the time to bring pharmacist initial education and training into line with other clinical healthcare professions by integrating academic study and workplace experience. We propose to have one set of standards and learning outcomes that cover the full period of initial education and training. We call on stakeholders to work together constructively to bring this about."
Helga Mangion, policy manager at the NPA, said: "Training programmes such as the pharmacist pre-reg programme and the pharmacy degree could be affected. The pharmacist pre-registration placement is a conduit for succession planning in the community pharmacy sector: how would the integrated pharmacist programme facilitate this? Also who will be responsible for assessing performance while students are on placement? Who will pay for the extra 5th year? These questions and more need to be looked at carefully."
A summary of the proposals by the GPhC includes;
• Modernising the initial education and training of pharmacists, taking into account recent developments in the delivery of initial education and training and to give pharmacists the knowledge, attitudes and behaviours they will need to be prepared for future practice.
• Learning outcomes to be more heavily focused on clinical skills and the importance of communicating effectively with patients and members of the public as well as multi-professional learning. Integrating the five years of training and to that end, the learning outcomes to be set over five years to include the current pharmacist pre-registration year in order to become "learning in practice" within the undergraduate programme.
• Selection and admissions in order for course providers to assess the values of prospective students in addition to their academic qualifications.
• Selection and diversity so that education providers will be required to conduct an annual review of student admission and performance by the protected characteristics set out in the Equality Act 2010.

In order to inform the NPA response members can email independentsvoice@npa.co.uk or call Helga Mangion.
Your FMD questions answered
A selection of questions taken from the UK FMD Working Group for Community Pharmacy website. For more FMD related guidance go to fmdsource.co.uk and www.npa.co.uk/fmd
Q. I have a Wholesale Dealer's Authorisation. What does this mean for me?
A. Not only will you have to abide by the regulations for pharmacies, but you will need to abide by the regulations for wholesalers as well. This will involve numerous different steps and we recommend that you read the Delegated Regulation [2016/161] to ensure that you are familiar with the rules you will have to work to.
Q. Will I still be able to return products to my wholesaler?
A. This will depend upon your wholesaler's terms and conditions, but in general, as long as the stock has not been decommissioned and the anti-tampering device is still intact, returns processes should be unaltered by FMD. Wholesalers will have to verify the status of any products returned to them, so products that do not have an "active" status would not be accepted back.
Q. How will the system deal with recalls?
A. If a medicine is recalled, the manufacturer or parallel distributor will update the system (both at European and UK hub level), marking the relevant batch numbers as being recalled. Pharmacies will also receive recall information from the manufacturer/MHRA in the normal way. If a pharmacy omits to return the recalled medicine and tries to dispense it at a later date, when the barcode is scanned, the system will indicate that the product has previously been recalled. You must not dispense such medicines to patients.
Q. What do I do when disposing of out-of-date or damaged stock?
A. If the stock is damaged, decommission the stock first before disposal. If the stock is out-of-date, you do not need to decommission it as the system will know that the stock is expired; just dispose of it as usual.
Q. How will the system deal with expired/out-of-date medicines?
A. The 2D barcode contains the expiry date of the product. If you attempt to dispense the product after the expiry date has passed, the system will alert you to the fact that the medicine has expired. You must not dispense such medicines to patients.
Q. If I need to supply a medicine to a patient in an emergency, do I need to authenticate it first?
A. If you need to administer a medicine in an emergency, e.g. adrenaline, you may not have time to authenticate it before administration, so you should administer the medicine first and authenticate later. If you are simply making an emergency supply of a medicine, the medicine should be authenticated before being given to the patient in the normal way.
Q. What happens if the system/internet connection fails?
A.
If the UK hub is unavailable, the software interface or computer programme, for medicines authentication will record the scanned codes and they will be authenticated when the UK hub is back up and running. In the meantime, medicines can be supplied as normal.
If the local FMD system fails, a record of the UIs will need to be made of any products supplied to patients, so they can be decommissioned once the FMD system is operational again.
Q. What happens if the barcode is damaged or the scanner can't read the barcode?
A. The unique identifier must be visible on the medicinal product in a human-readable format in case the barcode is unreadable by the scanner. You can manually enter the code to authenticate the medicine. However, if the scanner can't read the 2D barcode and you can't read the human-readable code because of damage, it is recommended that the medicine is not supplied to the public.
These FAQs were correct at the time of publishing. To read more visit npa.co.uk.
Monthly margin calculator and price concession comparison spreadsheet
What is the DT Part VIIIA medicines prices margin calculation template for?
This new NPA resource allows contractors to monitor the indicative difference in costs between the prices they pay when buying Part VIIIA listed medicines, and the reimbursement for dispensing those medicines, including the indicative difference following price concessions, if granted. This tool is intended to help you track and monitor Part VIIIA medicines procurement costs vs Drug Tariff indicative reimbursement prices.

Contractors may not ever dispense the whole inventory on the margin calculator. They can adapt it to their individual basket of items dispensed in their pharmacy across a calendar month.
How frequently will the template be updated?
The template will be updated once a month by the NPA after the following month's Drug Tariff has been released. A new template should be available for the new month in the last week of the previous month and the NPA will send it to members via superintendent updates.

What is the price concessions margin versus DT price resource spreadsheet for?
This spreadsheet lists the differences between the DT price and the price concessions margin for the last two months.

The resources can be downloaded from the NPA website via www.npa.co.uk/information-and-guidance/monthly-margin-calculator-template/
Members will require their NPA website login details to access both resources. Both resources will sit on the dedicated NPA webpage for them – the template will be updated each month.
New FMD SOPS
Pharmacies are expected to have clear standard operating procedures in place to empower individuals to make judgement calls they could later justify, rather than disrupt supply to patients.

General Pharmaceutical Council inspectors will not focus unduly on any single issue and will assess the pharmacy in the round considering the health, safety and wellbeing of patients and the public.

To support members the NPA has launched updated standard operating procedures (SOPs).
It includes SOPS on:
• Receipt and storage of pharmacy items Delivering pharmacy items
• Delivering Schedule 2 and 3 CDs
• Repeat dispensing
• EPS R2 SOP: Repeat dispensing (England)
• SOP: Serial prescriptions (Scotland)
• SOP: Disposal of pharmacy stock
• SOP: Sale of medicines

Go to www.npa.co.uk/fmd for more information.

For further information, advice and support, please contact the NPA Pharmacy Services team on 01727 891800 or email at pharmacyservices@npa.co.uk
Sponsored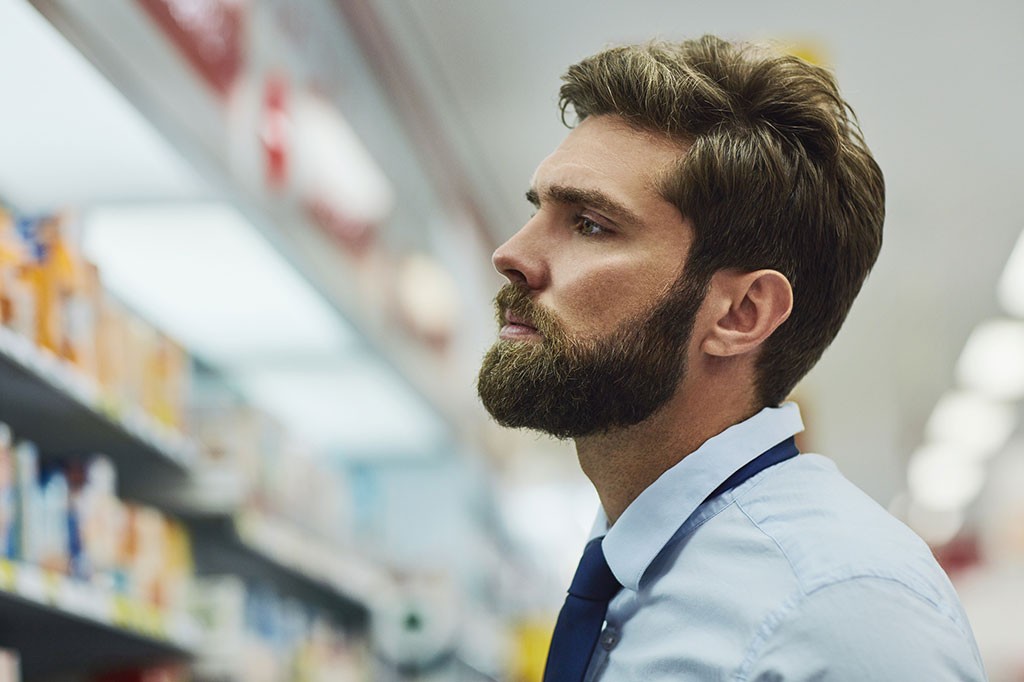 Sponsored education
Get back to basics on the causes and impact of erection problems so you can confidently support your male customers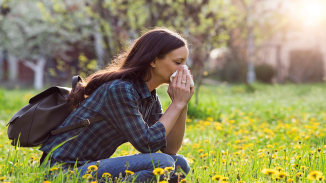 Sponsored education
This module will improve your hay fever knowledge, helping you to understand its impact on sufferers and recommend the right products to ease symptoms
Record my learning outcomes