NPA Essential
Monthly planner - August
Things to do and things to know in community pharmacy across the UK
Category M reimbursement
Pharmacy owners should be reviewing their nances after the Department of Health and Social Care (DHSC) announced that they will stop the £15 million per month reduction in Category M reimbursement prices. From August 2018, the Department of Health and Social Care (DHSC) will stop the £15 million per month reduction in Category M reimbursement prices. Category M reimbursement prices will be amended from August 2018; this is outside of the usual 3-monthly cycle of price updates.
UK WIDE
NPA Conference and Pharmacy Show
Book your place in the upcoming NPA conference which takes place on 6 October at the Hilton Birmingham Metropole, NEC Birmingham after which the Pharmacy Show will take place at the NEC Birmingham. Delegates at the conference will learn how to How to improve your business and generate more income, how to handle change, how to understand patients' needs and provide them with a better service and how to become even more central to healthcare in the UK.
The annual conference provides an opportunity for delegates to network with other pharmacy owners and senior managers of independent pharmacies, NPA board members and senior managers, expert stakeholders from the health sector, providers of business and practice solutions and NPA's recommended business partners.
The convenience of combining the conference with The Pharmacy Show also provides NPA members exclusive offers for those who attend both the conference and The Pharmacy Show. TV presenter Hardeep Singh Kohli will be hosting the event.
For more information go to www.npa.co.uk/conference2018
UK WIDE
NPA DPO event in workshop in Northern Ireland
NPA's Data Protection Of cer (DPO) workshops will be held in Belfast on Tuesday 14 August 2018. The session will give information on becoming a DPO, including the responsibilities of a DPO and the differences between the role of a data controller and the GDPR requirements. This will include real life examples and scenarios you can compare to your business on how to raise data protection awareness, train others in data protection, undertake audits and checklists. Learning will be assessed at the end of the session and you will receive a certi cate of attendance.
The venue is Crowne Plaza Belfast, 117 Milltown Road, BT8 7XP.
NORTHERN IRELAND
Vaccination Training - Northern Ireland and Wales date
NPA vaccination training on Sunday 2nd September 2018 in Belfast and Sunday 23rd September in Swansea is a requirement to enable pharmacists to supply and administer u and travel vaccines using NPA Patient Group Directions (PGDs) as a private pharmacy service. NPA training meets the requirement for both the NHS and private in uenza vaccination training as well as equipping members to provide other vaccination services such as travel vaccination.
The Belfats venue is the Crowne Plaza Belfast, 117 Milltown Road, BT8 7XP. In Swansea it's in Holiday Inn Express Swansea East B4290 (Llandarcy to Jersey Marine) Llandarcy SA10 6GZ.
NORTHERN IRELAND & WALES
The Patient Care Record update (PCR)
The Patient Care Record V 13.1 has a new Care Needs Assessment function which replaces the previous Initial Pharmaceutical Care Risk Assessment. All patients registering for CMS should now have a care needs assessment provided whilst existing risk assessments will be available as 'read only'. Additional functionality has been added to improve management of the care needs assessments. Further information is available in the What's New in PCR v13.1 and Community Pharmacy Scotland have produced a brief Key Facts document on their website - www.communitypharmacyscotland.org.uk/media.
SCOTLAND
For more information about these issues call 01727 891 800 or email pharmacyservices@npa.co.uk.
Sponsored
Sponsored education
This module highlights a new opportunity to treat heartburn and reflux in the pharmacy with Omeprazole 20mg, which is newly available for customers to purchase OTC.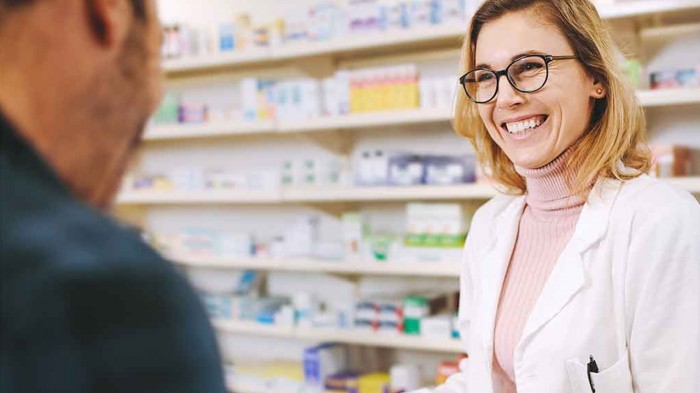 Sponsored education
Update your knowledge on a POM to GSL hayfever switch with this short video
Record my learning outcomes