HRT manufacturer to step up Oestrogel production with new site
News
HRT manufacturer to step up Oestrogel production with new site
The manufacturer of Oestrogel has bought a new manufacturing site in Belgium that will be "solely focused on the production of hormonal products".
The Besins Healthcare Group announced last Wednesday (June 22) that the site, which launches in the wake of "unprecedented growth in the demand for hormone replacement therapy," will be devoted to producing Oestrogel (Estradiol 0.06%w/w) and other HRT lines.
The company said this would offer "greater efficiencies and greater integration" in its supply lines.
Oestrogel products are among the 13 HRT lines that are currently covered by serious shortage protocols allowing pharmacists to substitute an alternative treatment to that prescribed by a patient's doctor.
The Government recently set up a HRT taskforce to liaise with pharmacists, manufacturers and other stakeholders to minimise the impact of HRT shortages on women going through the menopause. menopa
Taskforce head Madelaine McTernan said the Besins announcement was "very positive news," adding that it "should reinforce and expand future production capacity to meet rising demand".
Joint CEO Alexandre Besins said: "In the past year, demand for HRT in the UK and Ireland has dramatically increased, resulting in a regrettable disruption to supply of Oestrogel. We are looking at a range of options for increasing supplies of this product in the short, medium and longer term.
"Besins strongly believes that by re-integrating our manufacturing capabilities we will have better control over our ability to meet demand and lie up to the trust that HCPs and patients have put in us."
Mr Besins added: "We welcome the growing interest and awareness of the menopause and the impact it can have on patients.
"We are dedicated to doing everything possible to look after the patients we serve and to be part of a solution, providing treatment and relief to patients in the UK as well as the rest of the world."
Sponsored
Sponsored education
Bust the myths around acne causes so you can recommend effective products and self-care advice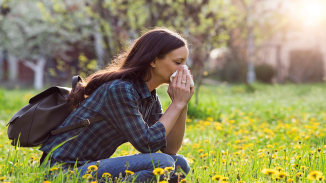 Sponsored education
This module will improve your hay fever knowledge, helping you to understand its impact on sufferers and recommend the right products to ease symptoms
Record my learning outcomes