Marketing
Screen Test
Digital screens can help revolutionise the way pharmacies do business but the UK is lagging well behind the rest of Europe when it comes to implementing the technology, says Matthew Chapman
BD Rowa, one of the largest providers of digital screen technology, has only deployed a handful of its Vmotion screens in the UK despite them being commonplace in European countries such as Germany and Italy.
The reasons digital screens have not yet taken off are manifold, ranging from funding pressures to acceptance issues of the technology. Arguably there is a generation of pharmacists in this country that have always operated as they currently do and see technology as a threat rather than a partner.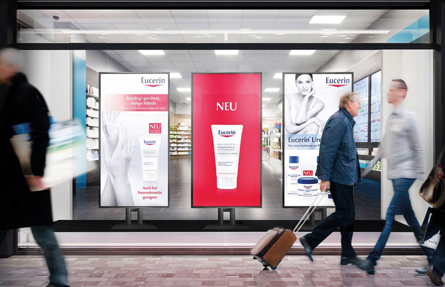 One pharmacy that is trailblazing when it comes to the implementation of digital screens is Cadham Pharmacy Health Centre in Glenrothes.
Cadham was fortunate enough to receive funding from NHS Scotland, which has allowed it to complement the digital screens with a robot that can automatically dispense product. Bernadette Brown, the pharmacist who owns and runs Cadham, says that while the technology was expensive to implement she would absolutely not go back to how she used to operate.
The Vmotion screens, coupled with the robot, have allowed Brown to remove all product from shelves. Now Cadham only has virtual product on virtual shelves.
An added benefit of digital screens is that they can be programmed to display adverts and instructional YouTube videos.
Brown and her staff also use the technology for consultations and Brown says she is already seeing the value of the technology. She is currently contemplating moving the screens to allow them to be more interactive with the customers. Staff no longer have to stock shelves too, which also frees up their time to talk to customers.
Human touch
While some digital screens can allow customers to carry out self-service tasks, Cadham has taken care not to remove the
human touch. Customers still have to talk to a human to actually buy anything, and the consultative nature of the screens are making it easier for the front shop staff to get to know their customers.
The digital screens do not only benefit staff by making their lives easier, but can have huge health benefits for customers.
Whereas previously customers would walk in and grab a product off the shelf before quickly paying and making a sharp exit, now they are being given a basic triage service as they chat to staff at the digital screens.
Cadham has already helped admit two people to hospital via a GP referral after realising they had a persistent cough that needed further investigation rather than only cough medicine.
Meanwhile, another customer was able to be diagnosed with mouth cancer early and referred on quickly, after initially only coming in to the pharmacy to pick up some Bonjela for a sore mouth.
"It is allowing conversations to be started and without that then the Bonjela sale would have just gone through, and that person would not have seen a healthcare professional," says Brown.
Brown and her staff are still happy to get out the product to allow customers to see and touch it, if they are not comfortable buying the product based on only seeing the virtual version. The less tech-savvy, older customers also enjoy being able to chat to the front of shop staff, which they would not necessarily have had the opportunity to do under the old system.
By removing product from shelves, Cadham has been able to reinvent the feel of the pharmacy. Cadham is marketed as a health centre and it now has a much more clinical feel because it is open plan and airy, which makes it more akin to a dental practice or a 'posh' practice.
Window displays
Screens are positioned in the pharmacy window to draw customers in, while others are used as self-service displays or over- the-counter displays. Screens can also be embedded in the counter itself for more discrete consultations between the customer and pharmacist.
Chris Shelford, marketing manager of Northern Europe at BD Rowa, says there is no single set up the company recommends, and the best implementation depends on the size of the pharmacy and what the pharmacist is trying to achieve. "It really could be one of a hundred different set ups," says Shelford.
There is no right way to implement the technology and there are obvious budget constraints and funding pressures on independent pharmacies, but those who take the plunge can give themselves a real competitive advantage over their local rivals.
Pharmacists in the UK have some catching up to do and it could be a long slog before digital screens become as commonplace here as they are in mainland Europe. Italy, for example, is well ahead of the UK in this regard thanks in large part to generous tax breaks offered by the government.
With less government support in the UK, it is certainly a leap of faith to invest heavily in digital screen technology. But if Cadham is anything to go by, it is likely that those that do take the leap will be rewarded over time by an incremental increase in sales. 
Sponsored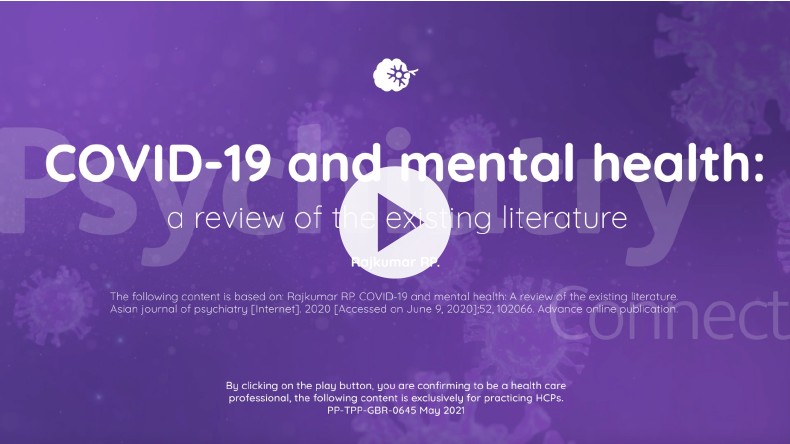 Sponsored education
Viatris has created this short video based on a publication reviewing global research into the potential impact of the Covid-19 pandemic on mental health. It identifies six areas where psychiatrists can play a role in supporting people's mental health through these difficult times.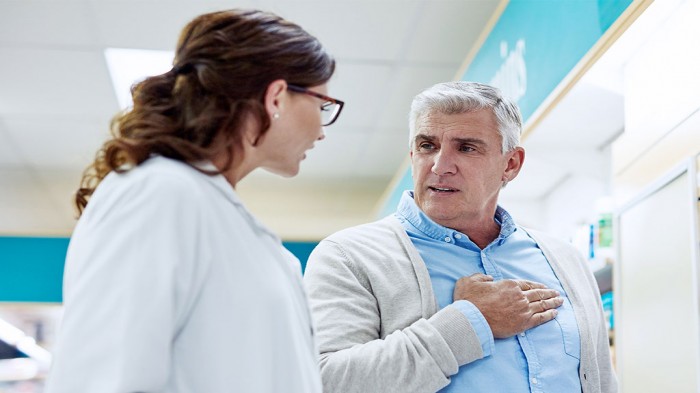 Sponsored education
Discover the key benefits of Guardium so you can recommend this PPI with confidence to help ease heartburn and acid reflux symptoms
Record my learning outcomes