Events
Rising to the challenge
Around 300 representatives of the UK's independent community pharmacy sector gathered recently in Borneo for pharmacy wholesaler Sigma's 10th annual conference entitled 'Making it happen'. Aware of the tough times many independents contractors are experiencing, discussions centred on what steps the sector needs to take in order to survive and thrive in the current climate. Liz Jones reports.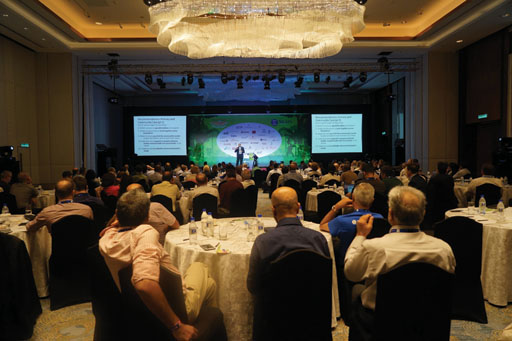 The conference opened with an acknowledgement by Sigma director, Manish Shah, that community pharmacy was at a major crossroads and that the delegates gathered were catalysts for change; it ended with a plea from managing director, Bharat Shah, for pharmacists to get involved with their sustainability and transformation partnerships (STPs) and clinical commissioning groups (CCGs), as well as an appeal for young pharmacists to take a lead in pharmacy politics. Throughout the event, the message came through loud and clear that Sigma is a family business that firmly believes in the power of the independent and is keen to see it prosper.
Indeed, Sigma's support for independent pharmacy was praised in a welcome message penned by Prime Minister Theresa May, who lauded the company's mission to provide an exceptional customer experience. She also recognised community pharmacies critical role in the nation's health. "Community pharmacies remain at the heart of patient care and community wellbeing," she said.
While acknowledging that it was a time of 'national change', May hoped discussions at the conference would help shape the future of the community pharmacy sector.
"I know there is great importance in ensuring the improvement of health in communities, helping individuals to live, work and travel with the best service," she said.
Upbeat Brine
The event also kicked off with a video address from pharmacy minister Steve Brine MP. He thanked community pharmacists for successfully maintaining medicines supply to patients in "exceptional circumstances" due to ongoing supply problems. "I want to thank you for maintaining medicines supply to patients during this uncertainty," he said.
"It's no secret that the past year has been a challenging time for the NHS and community pharmacies," he commented. "Finance is tight, and we need to make sure that we get the best health benefit from every pound of taxpayers money we spend. That said, I recognise there have been some exceptional circumstances affecting community pharmacy this year, including the recovery of medicine margin over- delivery from August when at a similar time some generic medicines increased in price."
The Government is committed to "ensuring that community pharmacy continues to play and important role in the health of our nation," said Brine, in an upbeat and positive message, reassuring delegates that he had listened carefully to representations made by the sector since being in post.
"I've been keen to do what I can to support you, which is why I'm personally committed to seeing the long-awaited legislation be passed through Parliament to offer pharmacy professionals working in registered pharmacies a defence to sanctions where inadvertent preparation or dispensing errors occur. I'm also committed to ensuring the government consults on these defences being afforded to pharmacy professionals when working outside of registered pharmacies, therefore guaranteeing parity across pharmacy professionals. I look forward to seeing how the removal of the fear of prosecution translates into increased learning across the sector and improvements in what I know is already an incredibly professional service."
There will be further work on medication safety, including the launch of a new initiative that will focus on prescribing and medication errors, he said. "This programme will build on existing work to develop our understanding on how best to educate
and inform patients about their medicines, as well has how we use technology such as electronic prescribing and medicine administration systems." 
"I will continue, I promise you, to continue working with you and building on NHS England's excellent pilot work looking how best to embed community pharmacies and pharmacists into the wider health service, to deliver a service that really is fit for the future. We will face many challenges in the future, not least our ageing population, but I believe it will be an exciting one. One in which technology and new types of medicines and therapy will support us in treating illnesses and keeping people healthy for longer."
Sharpe swansong
Outgoing chief executive Sue Sharpe repeated PSNC's wish for a new contract and warned that electronic prescribing is a "red alert" that could enable warehouse dispensing. She said a care-based contract is essential to develop services around the supply function. It should recognise prescription volume but also provide a stronger framework for pharmacists' core role of enabling patients to get the best out of their medicines.
However, any changes in funding flows must be predictable, she told delegates. "It is evolution, not revolution, but it has to happen at pace. The very worst thing we could do is throw everything up in the air so the levels of certainty you do currently have go out of the window."
There are several opportunities for moving forward, she continued. Community pharmacy could expand capacity in the NHS with primary care under pressure and reduce demand on GPs. However, collaboration not isolation should be the driving force.
Sharpe said she wished she was leaving in happier times, "but I think we have turned a corner".
Numbers game
Carol Alexandre, director of health information company IQVIA, shared the good news that independents' share of the UK pharmacy retail market is growing, up .2% in value and up .6% in volume share, while managed chains are losing share. However, she did highlight that independents are falling behind other channels when it comes to fulfilling their potential for medicines use review (MUR) payments, and their monthly new medicines service (NMS) remuneration has remained static.
IQVIA statistics showed that 87% of independents were behind in MURs which Alexandre described as "huge potential that is being untapped." The data also revealed that independents' monthly NMS payments have remained static. Managed chains were found to be doing more on the NMS compared with independents which Alexandre believes is another untapped resource.
Radical solutions
With the role of community pharmacy helping to ensure the sustainability of the NHS, the sector needs a 2018 strategy offering 'radical solutions' National Pharmacy Association (NPA) chairman Ian Strachan told delegates. In an impassioned address, Strachan described community pharmacy as 'the people's choice' and emphasised the NPA's role in 'binding the sector together and standing tall to the multiples.'
Expanding pharmacy's role in health screening should be part of the profession's strategy. Hypertension and heart disease are conditions where community pharmacy could prove particularly effective in trying to reduce demands on primary care, he believes.
Strachan urged pharmacists to be more confident in prescribing, citing Canadian pharmacy practice where the pharmacist's role includes extending prescriptions, prescribing for minor ailments and administering drugs by injection. "It's a model that facilitates change," he said.
He also warned of the sector bogeyman, 'the elitism of self-protection', emphasising
the ongoing need for the professional bodies to be aligned. Strachan is heartened by the growing evidence of transparency in the sector however, and said discussions between the NPA and PSNC are proving transformational, helping to overturn the agendas of the past.
Strachan believes the model for integrated care goes beyond NHS England's current drive for more pharmacists in GP surgeries: "It's more than this...It's not a solution to bottlenecks...and delusional for it to be supported through this system."
Bricks and mortar pharmacies are the future, he said. "Pharmacists see their patients 14/15 times a year; a GP see them 4/5 a year. Pharmacy is the people's choice."
Collaboration key
Dr Ethie Kong, a two-practice GP and chair of Brent CCG was keen to share her vision for community pharmacy, a vision she said, which chimed with that of Bharat Shah. Collaboration was the way ahead, she said. "The role of the pharmacist is changing and it's going in the right direction."
She suggested that the sector had to be brave and consider going into joint ventures and alliance contracting.
Pharmacists and GPs must work together when it comes to immunisations and vaccinations. She believes that it is essential for general practice and pharmacy to work together on the prevention agenda.
Dr Kong also urged independents to get more involved in their local CCGs in order to have more influence. "You have to try harder to get into the governing body structure. If you cannot be at the governing board level, be at the sub-committee level or have a contribution to STPs because by doing that, you'll be able to get your views heard more locally."
She believes in a federation model for pharmacists too, potentially pharmacists with portfolio, working across sites. She asked delegates to consider how they currently work with their GPs and how could that be improved. "What are we doing in common? There needs to be a template to ensure there's no duplication of effort. It's a challenge but as a result there'll be better care and better outcomes. We can both take care of the patient and maintain revenue streams," she insisted.
Levels of integration
Leader of West Berkshire Council and community pharmacist Graham Jones emphasised the need for independents to get to know their local councillors and authority heads. He acknowledged that 'integration means different things to different people' but believed boundaries need to dissolve. "Why is community pharmacy in splendid isolation?" he asked. "We have to stop thinking as different tribes."
He explored the idea of accountable care, explaining that the Accountable Care System model is a developed STP. True integration needs to be underpinned by the patient perspective, and with new pathways such as ACS planned it was crucial that community pharmacy be part of the process. Jones also emphasised that key to the future was not 'to start integrating organisations' but 'integrating systems where the patient comes first.'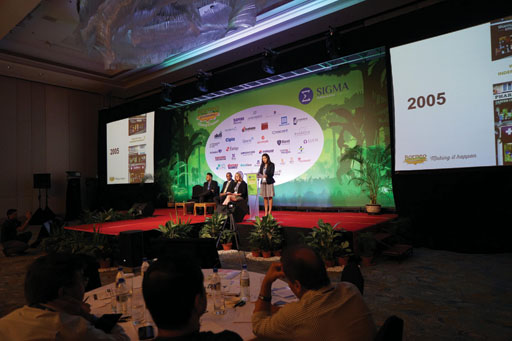 Mark Koziol, chairman of the Pharmacists' Defence Association, also touched on the theme of integration. He told the miraculous true story of a three-year-old girl who fell into a frozen lake in Austria, was trapped under water for 30 minutes and went on to survive. It was all down to the emergency team knowing what to do. "They had designed an integrated system," he explained. "That's how it works. It's not about individual skills. It's about the intelligent systems in place. We need to recognise community pharmacy's intelligent systems."
Working together with GPs and the NHS is something independents can do, he insisted. "We need to work better together. We're all working, but we're not working smart. It's about reconfiguring what we've already got."
Koziol also mooted the idea of a national campaign, funded by pharmacists, to improve the perception of pharmacy to consumers, explaining the complexity and value of the role of the pharmacist. 
Revalidation reminder
Pharmacists must submit their CPD records before their annual registration expires under the new revalidation framework or risk not being allowed to practise, Layla Hannbeck, the NPA's chief pharmacist, reminded delegates.
Pharmacists and pharmacy technicians will be required to submit four CPD records (two planned and two unplanned), as well as a peer discussion and a reflective account. These must be sent to the GPhC in time for registration renewal.
She explained the timeline for revalidation in the coming months:
March 30: Revalidation goes live and recording of the revised CPD format begins. A new online CPD recording portal will also go live. CPD entries on the old portal will become read-only. 
June 30: old CPD portal goes offline. Registrants must ensure they have downloaded previous CPD entries.
Pharmacy professionals with a registration expiry date of December 31, 2018, will be asked to submit only four CPD entries when renewing their registration. These can be submitted when the renewal window opens on August 1.
Those with a registration expiry date of December 31, 2019, will be required to submit their full six records for revalidation as part of their registration renewal.
A show of hands among delegates showed that many were unaware of the impending revalidation timelines.
GDPR update
Many pharmacies may not yet be ready for the implementation of tough new data protection rules, risking heavy fines in the case of a confidentiality breach, delegates heard. The implementation date for the General Data Protection Regulation (GDPR), coming in to force on 25 May, is "around the corner", warned Hannbeck, and fines for a data breach will be "hefty" – up to £10 million or 2% of an organisation's turnover.
The law, which applies across Europe, is "one step further" than the current requirements imposed by the Data Protection Act, said Hannbeck. Key new elements of the enhanced Regulation are new rules regarding consent, and new obligations for all members of the team, who will be designated as 'data controllers' and 'data processors', she said.
Pharmacies will require a Data Protection Officer - recommended as being the superintendent pharmacist - and will need to update procedures around consent for services.
"It is very important that the entire team is aware of data protection and individual rights and consent," she said. "You need to have robust consent activity in your pharmacy."
OTC opportunities
Trevor Gore of Maestro Consulting drew delegates attention to the potential growth in OTC sales. Areas to consider include postponed/healthy ageing, heart health, sexual health, women's health, derma, pain management, medical devices and VMS.
He said it was about going beyond the traditional role of healthcare professional and retail. "You're more than that," he said. "You're care givers, decision makers, communicators, leaders, in a position of trust, managers, life-long learners and teachers. You are seven-star pharmacists because you are all these things."
He promoted the term CHC, consumer healthcare, over OTC. "It's about being people focused, on the person not the product."
Another area he felt independents could tap was pet health. "With £91m being spent on pet pesticides, that's more than medicated skincare," he pointed out. However, he did emphasise that it was important for independents to do 'the thing that's right for you.'
On the subject of technology, he warned it could be a double-edged sword. While the number of health apps double every year, most aren't used. He likened having friends on Facebook to being rich in Monopoly – 'worthless'. Considering technology is meant to be revolutionising healthcare, miscommunication is rife, he said. Any digital content you use or promote must be specific. "Consumers must be at the heart of what you do. Storytelling is important because it works. Your pharmacy should have a story. It embeds itself more."
Future view
It is nonsense to say the NHS is running out of money – the Government is investing in GPs and disinvesting in community pharmacy, claimed Hemant Patel, secretary of North East London LPC.
The GP Forward View, published in April 2016, pledged to increase recurrent funding by £2.4bn a year by 2020/21 and the Government is to set out how £3.5bn in additional capital funding will be spent by 2022/23. "Pharmacy will not get a single penny," said Patel.
Serious re-engineering is going on in the NHS, he continued. "If pharmacy doesn't fit into the new system it will be rejected. If it is not part of the new solution, it is part of the old problem. Pharmacists need to act, think and invest differently." It means developing relationships with a whole set of new organisations at a local level.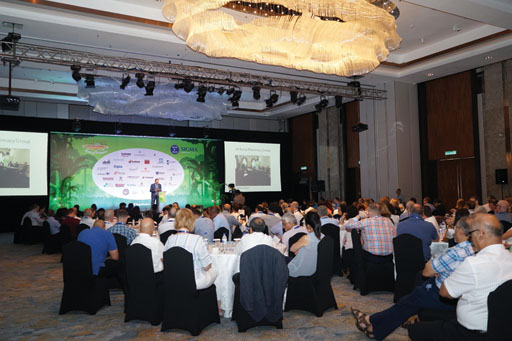 Community pharmacy's biggest mistake has been to focus solely on medicines, while forgetting about what is happening elsewhere in the health service, Patel claimed.
Community-based care will be the central focus of the new system with the aim of improving population health. Pharmacy requires a shift in thinking: caring for the whole person, not just their medicines, which aligns with the move from profession-based to population-based commissioning by STPs.
Professionals will need to work together across boundaries, and organise and co-ordinate care around patients' needs, making best use of all the community's assets.
The future is about connecting and integrating with partners in accountable care organisations such as GPs, hospitals, schools, mental health services, third sector or care homes in a federated set-up. "Pharmacists must engage with their STPs," he emphasised.
"There is a new way to provide pharmacy services following a high street clinic model," he said. "At the moment we call ourselves community pharmacy, but are we thinking about location or being part of a community," he asked delegates.
Leaner perspective
Hatul Shah, an executive director at Sigma kicked off his presentation with a clip
from the US sitcom, The 70s Show, which showed an exasperated Ashton Kutchner trying to understand the complexities of a man's job... He explored how independents could cope with what was happening currently in the sector and how pharmacy 
could do things better, and stop doing things that weren't effective. He focused on potential time-wasting hazards in pharmacy practice such as not having products to hand, staff waiting around when not busy, offering extra features such Western Union that provide no real benefit. He suggested contractors map their journey within their pharmacies. "The whole team will benefit from becoming leaner," he said. "It improves motivation and customer experience."
He ended by noting that technology can help and that there was a definite need to move away from the status quo. He ventured that perhaps regulators could explore a potential 'consortium dispensing model.' 
Sponsored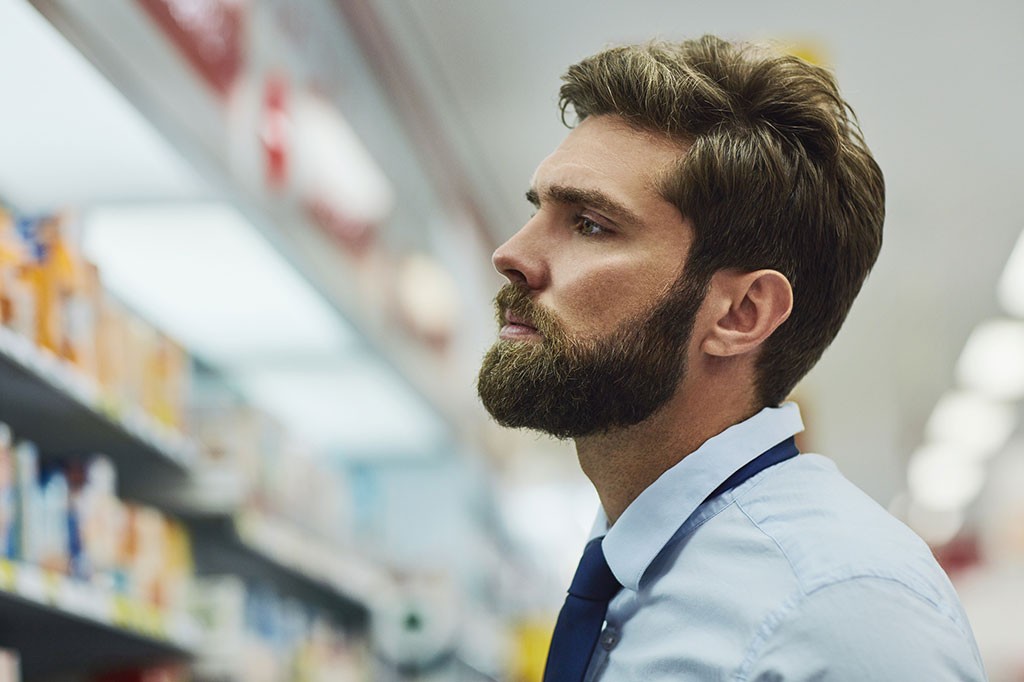 Sponsored education
Get back to basics on the causes and impact of erection problems so you can confidently support your male customers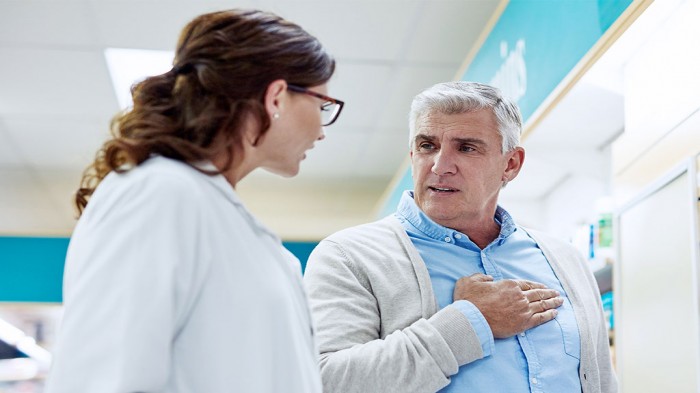 Sponsored education
Discover the key benefits of Guardium so you can recommend this PPI with confidence to help ease heartburn and acid reflux symptoms
Record my learning outcomes