CPD modules
Winter goes skin-deep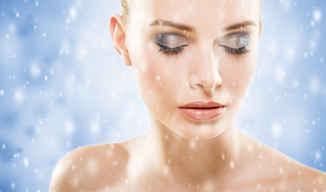 Pharmacy staff should be adept at handling all skin-related queries when the cold winter months bite. Kathy Oxtoby explains…
As temperatures drop and radiators are turned up to max, the battle for healthy skin begins. Dry air takes away the thin layer of oil that traps moisture in the skin, flaring itchy and painful conditions such as eczema, psoriasis and severe dry skin.
For pharmacy, the skincare category is a great opportunity to help customers understand how best to manage their skin during the winter months. And pharmacy staff should be trained in winter skin care too, because "skin is the largest organ of our body and it's important to maintain it. If we don't look after our skin on the outside it could affect all our organs on the inside", says Sid Dajani, an independent community pharmacist in Bishopstoke.
To help give the best care and advice to customers about skincare during winter time, pharmacists and staff need to be aware of the differences between dry and dehydrated skin.
Dry skin is caused by insufficient moisture in the skin and occurs most commonly in winter months, says Dr Anton Alexandroff of the British Association of Dermatologists.
"This is because cold and windy weather can strip away the natural moisture in our skin. This can leave the skin feeling dry and chapped. This is different than dehydrated skin, which is caused by a lack of water in the stratum corneum, the topmost layer of skin," he says.
Some pharmacists refer to dry skin issues as "the winter itch", and it is caused not only by a drop in temperature outside, but also aggravated by central heating indoors causing dehydration, Mr Dajani says.
While there are treatments and preventative measures to protect the skin from becoming dry and irritated, he stresses it is important to not "pigeon hole people" into taking one particular kind of treatment. "Everybody's different so customise you skin care to the individual based on the age, gender, symptoms, and essential causes. It's not like advice for a headache. Skin is special," he says.
For people with dry skin, pharmacists can be vital in picking out the right moisturiser. When picking a moisturiser, although dermatologists usually say the greasier the better, it is important that people with dry skin pick one which feels comfortable, otherwise they are unlikely to use it regularly, advises Dr Anton Alexandroff.
Both dry and dehydrated skin need moisturisers. But while dehydrated skin can be treated with a simple moisturiser, such as E45 cream, dry skin may need more elaborate treatment, such as urea base white soft paraffins and coal tar preparations. With dry skin such a common problem, new products are coming on the market all the time. Earlier this year, for example, Bio-Oil launched a Dry Skin Gel, a mineral oil based gel with such hydrators as urea, glycerine and shea butter to help keep the skin well moisturised.
As well as offering product advice, pharmacists can also give useful tips on how to avoid people irritating their skin further. For example, when out in colder weather, warm and protective clothing can help protect against dry skin, although harsher materials like wool can irritate the skin.
Mr Dajani recommends people are advised to keep rehydrated during winter by drinking plenty of water, using hydrating masks and cleansers for their skin, and that they should avoid aggressive exfoliation to get rid of dead skin. People need to be "adaptable to the seasons" with their skin care regimes, he says.
As well as dry and dehydrated skin conditions, cold weather can result in other skin problems, such as dry chapped lips, as the mouth can be particularly exposed to dryness during winter, says Lila Thakerar, superintendent pharmacist at Shaftesbury Pharmacy, Harrow. Ms Thakerar recommends chap sticks and greasy based moisturisers such as Vaseline to soothe sore lips. Chap sticks are popular impulse buys and can be displayed on the counter during the winter season.
Winter months can be particularly bad for people with atopic eczema and psoriasis. Dry air in the winter months can be an aggravating factor. Mr Dajani suggests people should avoid taking long showers or baths to help avoid irritating the skin, and to use moisturisers to damp skin after bathing to help seal moisture in.
Dermalex Repair and Restore, which was launched this summer by Perrigo is an ultra hydrating moisturiser for dry skin that is suitable as a daily emollient for atopic eczema in between flare ups. Laure de Brauer, head of marketing for get well brands at Perrigo, said the new product "really bridges the gap between the treatment of dry skin and eczema, even helping to prevent eczema flare ups".
Winter weather can result in breakouts of keratosis pilaris – where small bumps break out on the skin. A topical creams with urea are helpful for this condition, or pharmacists can advise on basic moisturisers, white paraffin or coal tar preparations.
Effective merchandising is crucial when it comes to making the most of the winter skincare category. Pharmacists can display dummy packs and posters about new skincare products in store windows handing out free samples of skincare products can also encourage repeat business.
As well as offering information about products for winter skin care, pharmacy can stock specialist skincare products, which will help to tackle supermarket and online competition.
Phototherapy and psoriasis
Phototherapy treatment for psoriasis involves the use of two different types of UV light, UVB and psoralen and ultraviolet light in the A band (PUVA), both of which naturally occur in sunlight. Ultraviolet light reduces inflammation of the skin, "however this is only temporary and not a full cure", says Dr Anton Alexandroff of the British Association of Dermatologists.
Photodynamic therapy is when photoreactive chemicals are injected into the patient and irradiated with light strong enough to activate the chemicals, causing them to emit free radicals and destroy the targeted abnormal cells. Originally used to treat certain malignancies, it is currently being used in the treatment of some forms of macular degeneration, and various skin conditions including psoriasis.
Severe psoriasis will need hospital-based treatment. Light therapy (phototherapy) is one type of treatment that is used. This involves treatment with ultraviolet B (UVB) light. Another type of phototherapy is called PUVA. This involves taking tablets (psoralen) which enhance the effects of UV light on the skin. Patients then attend hospital for regular sessions under a special light which emits ultraviolet A (UVA).
Generally ultraviolet treatment is safe when used in hospital under a medical supervision, but "commercial sun beds are different and should never be used", says Dr Anton Alexandroff of the British Association of Dermatologists.
Winter suncare for skiers
It may be colder up in the mountains, but the sun is stronger than it is at sea level, and skiers tend to be out in it for most of day. The atmosphere at high altitude resorts is thinner too, so less ultra-violet (UV) radiation is filtered out before it hits your face, and the whiteness of the snow reflects sunlight back upwards as you head down the slopes, giving a double helping of UV.
All skiers should wear sunscreen, protective clothing, and make use of shade where possible – skiing and similar activities carry a high risk of sunburn, Dr Anton Alexandroff of the British Association of Dermatologists, advises.
"The high altitude means greater UV exposure than at sea level. This is also amplified by the snow, which reflects UV rays instead of absorbing them, meaning there is a greater need for sunscreen in places, such as the bottom of the chin and nose," he says. Skiers should also use a greasy based chapstick moisturiser to protect lips.
Pharmacists should stock a range of sun protection and after sun products, and make customers planning a skiing holiday aware of the importance of using sunscreen. The Cyclax Sun Protection range, for example, features sun protection and sprays with UVA/UVB protection and include green tea, aloe vera, and camomile to help protect and moisturise the skin.
Title page picture: LSOphoto (iStock)
Sponsored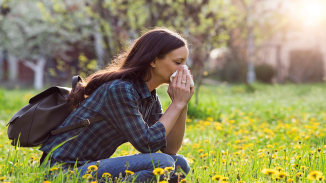 Sponsored education
This module will improve your hay fever knowledge, helping you to understand its impact on sufferers and recommend the right products to ease symptoms
Sponsored education
This module highlights a new opportunity to treat heartburn and reflux in the pharmacy with Omeprazole 20mg, which is newly available for customers to purchase OTC.
Record my learning outcomes