CPD modules
Spotlight: Hayfever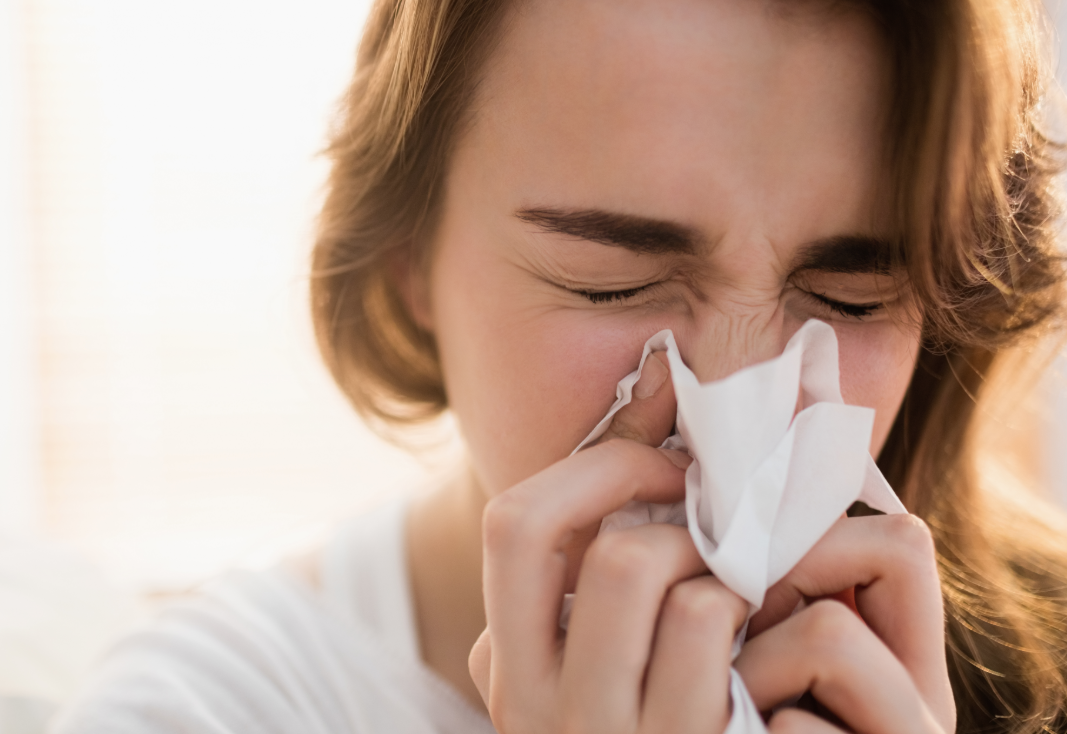 Pollen is in the air…which means the hay fever season has arrived, writes Kathy Oxtoby…
It's that time of year again when customers visit pharmacies reaching for the antihistamines, the eye drops and nasal sprays in preparation for the hay fever season.
In fact, this year in some areas it's already started. "The hay fever season is early because of the spring weather. We've already seen a few patients suffering from this condition," says Lila Thakerar, superintendent pharmacist at Shaftesbury Pharmacy in Harrow.
According to Allergy UK, hay fever - also known as allergic rhinitis - is the most common form of non-infectious rhinitis, affecting between 10% and 30% of all adults and as many as 40% of children.
Typically hay fever affects people in May and June but, as is the case this year, it can start in March or continue into the autumn. While not life threatening, hay fever can be life changing, says Sid Dajani, a community pharmacist at Wainrights Chemist, Bishopstoke, Southampton.
"Hay fever can affect your sleep. Medicines to manage hay fever can cause drowsiness, so it can affect your mental state and ruin your summer," he says.
Hay fever occurs as a reaction to pollens from grass, trees and flowers during the early spring and summer months. It is caused when the body makes allergic antibodies (IgE) to certain substances, such as pollen, house dust mites or mould. Grass pollen is the most common allergen (May to July), but tree (February to June) and flower (June to September) pollens can also cause hay fever.
Typical symptoms include itchy eyes and/or throat, sneezing, a blocked and/or runny nose, watering red eyes (allergic conjunctivitis), headaches, blocked sinuses, shortness of breath, and tiredness. The sensation of mucus running down the back of the throat – called 'post-nasal drip' - can also be a symptom. All these symptoms may become more severe when the pollen count is high.
Holly Shaw, a nurse advisor for Allergy UK, says pharmacy teams can help people manage their hay fever symptoms, not only when they start, but also prior to the beginning of the season. "Pharmacists can encourage people to be proactive by starting to take antihistamines and nasal sprays before the peak of the hay fever season." she says.
She suggests encouraging sufferers to look at the pollen forecast on the Met Office website. They can then start taking medication before the pollen peaks, rather than waiting until their hay fever is symptomatic. Pharmacies can bookmark websites giving daily and weekly pollen counts on their dispensary computer so they can inform customers about when their hay fever symptoms may peak.
Pharmacies have an educational role to play in supporting people with hay fever by "raising awareness as soon as we believe the season is starting", says Lindsey Fairbrother, owner of the Goodlife Pharmacy in Hatton, South Derbyshire.
"If we have information in the pharmacy showing people suffering from hay fever it can help to start a conversation with customers so that they can get treatment," she says.
While the weather dictates the pollen count, pharmacy teams can help people to manage their hay fever symptoms. Mr Dajani says there are two types of patients who come to the pharmacy with hay fever problems.
"The first type knows they have hay fever – it's nothing new for them but they do need monitoring. The second type of patient comes undiagnosed and may need to be referred to a GP," he advises.
People who have not been diagnosed with hay fever, but who come to the pharmacy with a bunged-up nose or runny eyes, need careful questioning to establish whether they are experiencing hay fever or not.
Mr Dajani says this includes asking about the longevity of their symptoms, working out what action they have already taken and if they are already taking medications as it is important not to duplicate treatments.
Choice is an essential part of the process of managing hay fever. Medicines available over the counter include anti-histamine tablets, eye drops and nasal sprays.
Ms Shaw says pharmacists can help people to make informed choices about their medication, which involves helping them to consider the different forms of treatment.
This means explaining the differences between those antihistamines that cause drowsiness and those that don't, as well as the differing times they take to become effective. Many people will also want advice on the most cost-effective options. "Pharmacists need to help people with their particular requirements and preferences," she advises.
Managing hay fever is also about treating each individual's different symptoms, explains Ms Fairbrother. She says this may mean offering anti histamines as a first line of treatment to reduce the body's allergic response to pollen and dry up secretions, and then offering additional therapies, such as nasal sprays or eye drops.
While pharmacists say there has been little in the way of innovation and new treatments in this category in recent years, there has been a drive to promote steroid nasal sprays, such as Beconase, over the counter.
Saline nasal washes, such as NeilMed Sinus Rinse, are a newly popular means of treating hay fever, and are often recommended by GPs, Ms Fairbrother says.
For individuals in search of more natural treatments for hay fever pharmacists have the option of recommending homeopathic remedies, but the jury is out on the evidence for effectiveness.
"Some people swear by homeopathic remedies for hay fever and if they think they work they should carry on taking them – but I don't actively promote them," she says.
Allergen barrier balms, which are applied to the nostrils to act as a trap to stop pollen going into the nose, are another alternative means of managing the condition, says Ms Shaw.
Whatever the patient's preference, "it is key to offer a choice of treatments to target individual's different symptoms", she believes.
In addition to offering treatments, pharmacy can provide allergy testing through a finger prick test, which is a service Mr Dajani would like to see expanding in the future. Since the condition is often mistaken for a cold, allergy testing helps to pinpoint the cause and ensure better management.
"Allergy testing would be a potential breakthrough as more and more pharmacies are doing it. Hay fever can be identified as and when symptoms occur. So pharmacists could be confirming a diagnosis of hay fever or potentially discovering a new allergy that the sufferer thinks is hay fever, but isn't - such as allergic rhinitis caused pet dander," he says.
He believes there is potential for growth in allergy testing especially as pharmacies take a higher profile in the self-care market. Rather than patients taking up their doctors' time, allergy testing means that "if we can pin point a cause then perhaps we can tailor treatment to the individual better and quicker".
"I would like to see allergy testing as part of a holistic approach that pharmacies can use as we act as a gateway to NHS services and resources."
Pharmacies can also use and promote the patient literature available on hay fever, such as that provided by Allergy UK, which offers information and advice about the condition.
"People can be encouraged to take the information home, read the fact sheets. It's free to download so pharmacists can use this information or signpost people to the Allergy UK website," says Ms Shaw.
The more informed patients are the more effective they will be at identifying and managing hay fever. And there's still enough time for pharmacies to prepare themselves, and their customers, for the coming season.
Resources
· Allergy UK: www.allergyuk.org/
· NHS website: https://www.nhs.uk/conditions/hay-fever/
· NICE allergic rhinitis clinical knowledge summary: https://cks.nice.org.uk/allergic-rhinitis
Sponsored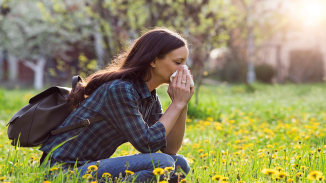 Sponsored education
This module will improve your hay fever knowledge, helping you to understand its impact on sufferers and recommend the right products to ease symptoms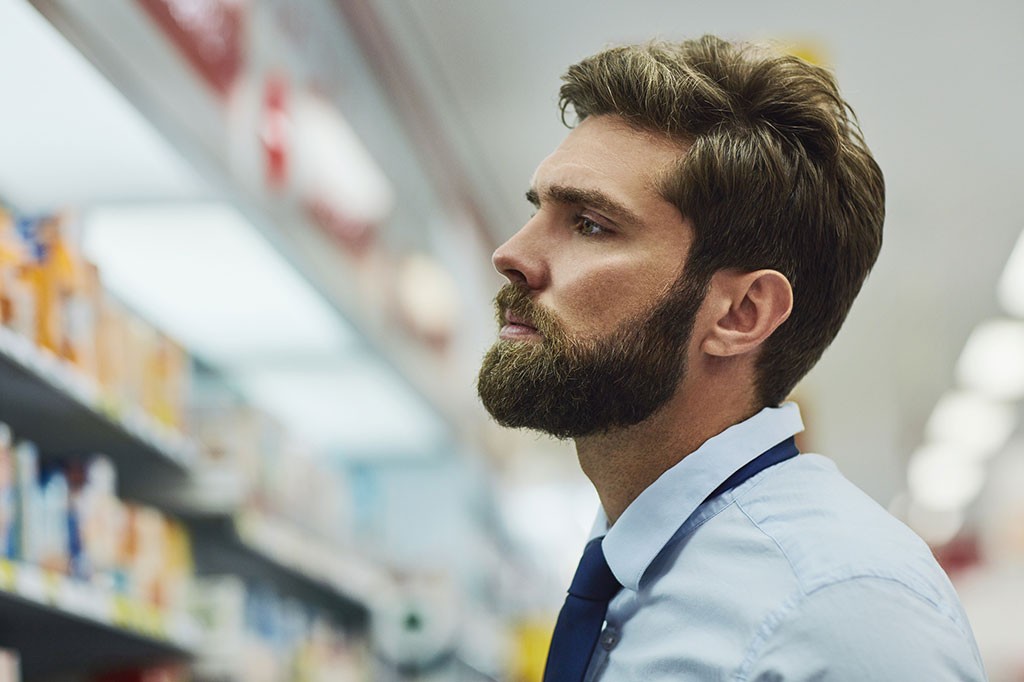 Sponsored education
Get back to basics on the causes and impact of erection problems so you can confidently support your male customers
Record my learning outcomes