Signposting solutions - Infant nutrition
CPD modules
Signposting solutions - Infant nutrition
Breastfeeding offers babies the best start in life. The World Health Organisation recommends exclusive breastfeeding until a baby is six months old. However, many mothers give up breastfeeding early, as they worry their baby isn't getting enough milk or they find it too difficult to continue. If parents choose to bottle-feed their baby, it's essential that they are given the right advice on infant formula milks and making up feeds.
Here are just a few key websites and resources that pharmacy staff can recommend to pharmacy customers – or even contact themselves if they would like to learn more.
National Childbirth Trust (NCT) aims to support parents in pregnancy, birth and early parenthood. The charity offers information through its website, ante-natal and post-natal classes, local branches and a support line on pregnancy and baby care issues, with access to breastfeeding advisors and antenatal teachers. There are also local Bumps and Babies groups so that new parents and parents-to-be can meet up regularly and support each other. NCT Nearly New Sales provide parents with an opportunity to buy second hand clothes, toys and equipment.
For more information, visit www.nct.org.uk. Support line: 0300 330 0700.
Start 4 Life is an NHS initiative that provides advice on healthy pregnancies, healthy babies, breastfeeding and first foods. The website also provides advice for partners, family and friends. It includes free hints, tips and videos.
For more information, visit https://www.nhs.uk/start4life.
National Breastfeeding Helpline provides independent, confidential advice on breastfeeding. All helpline calls are answered by highly trained volunteers – mothers who have also breastfed their babies. Live online support is also available through a web chat service.
For more information, visit www.nationalbreastfeedinghelpline.org.uk.
Helpline: 0300 100 0212 (9.30am to 9.30pm every day).
Association of Breastfeeding Mothers is a voluntary organisation and charity. All members are either mothers who are currently breastfeeding or have breastfed in the past or healthcare professionals such as midwives and health visitors. Mothers can call the voluntary telephone helpline or visit the website for information and advice.
For more information, visit https://abm.me.uk. Helpline: 0300 330 5453.
La Leche League provides breastfeeding support with face-to-face meetings, Facebook groups, helpline calls and online support. There are over 230 Leaders across Great Britain and the Isle of Man.For more information, visit www.laleche.org.uk. Helpline: 0345 120 2918.
First Steps Nutrition Trust is an independent public health nutrition charity that provides information on eating well during pregnancy until the early childhood years (age five). Information includes a review of infant formula milks in the UK and also baby foods in the UK. The charity produces useful resources including an Eating Well Recipe Book with meal ideas for the whole family, including babies. All publications are free of charge as PDFs, but some hard copies are also available to purchase.
For more information, visit www.firststepsnutrition.org/index.html.
The Infant and Toddler Forum provides evidence-based advice and practical resources for healthcare professionals and families on early nutrition. Topics on the website include healthy lifestyles during pregnancy, feeding babies in their first year and healthy eating for toddlers.
Sponsored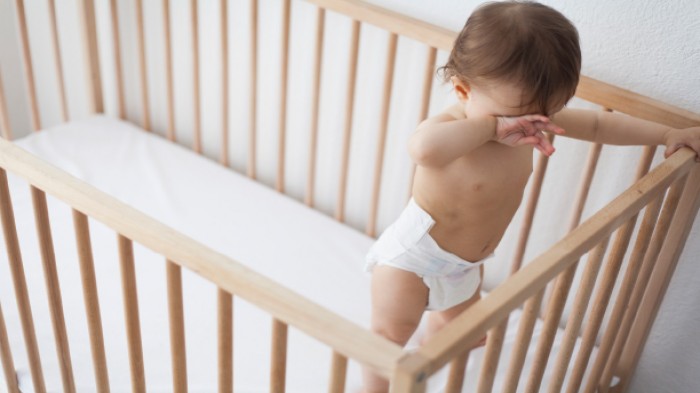 Sponsored education
Prepare to advise parents and carers on appropriate management of their children's eczema.
Sponsored education
Bust the myths around acne causes so you can recommend effective products and self-care advice
Record my learning outcomes